Kayak Paddle Tales and Birdography
Friday, August 08, 2014
Hummingbirds! (And a Hummingbird Moth)
Like the hummingbird sipping nectar
from every flower, I fly joyfully through
my days, seeing beauty in everything.
~Amethyst Wyldfyre
We have a new deck (finally! Yay!), on which we have placed several planter boxes with flowers, and also a hummingbird feeder. There is a comfortable chaise chair near the feeder, but not so near that the hummers are afraid to come to it. This gives me an excellent opportunity to photograph them. I suspect I will be doing a lot of this in the future...
Here are a few photos I got recently: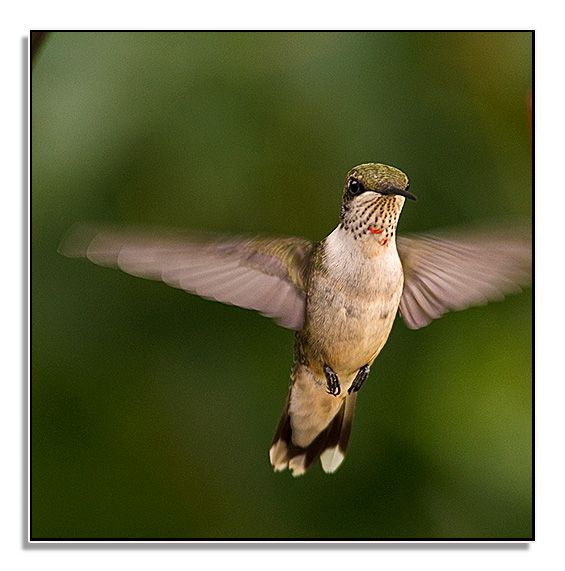 This guy was very wary of me as he snacked at the feeder...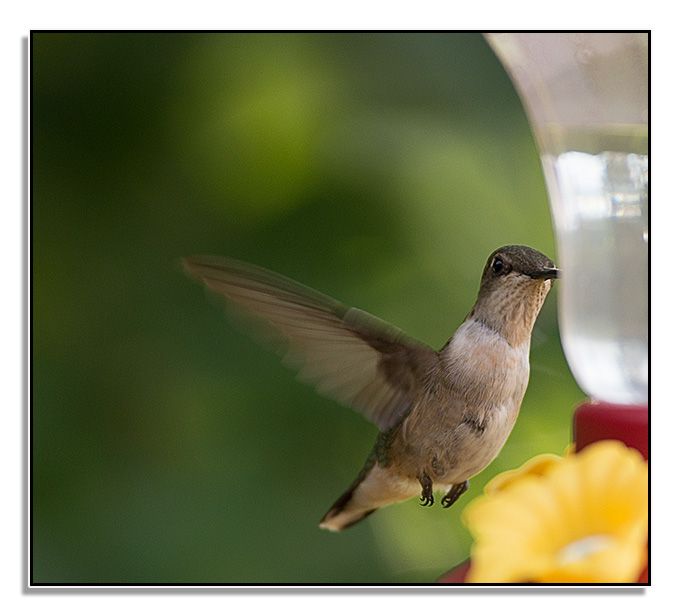 While I was sitting there, I noticed one of them perched in a tree above me. The lighting makes this just silhouettes.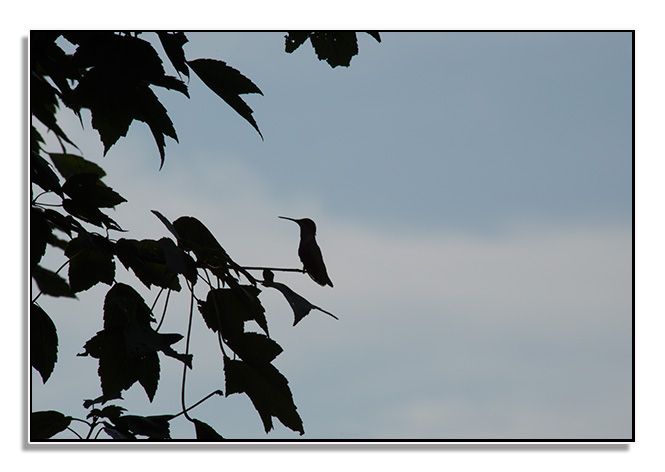 Meanwhile, still in the realm of hummingbirds (sort of), we have hummingbird moths that come to our butterfly bushes in the back yard every day. So I took a few photos of those and decided to include them in this hummer post.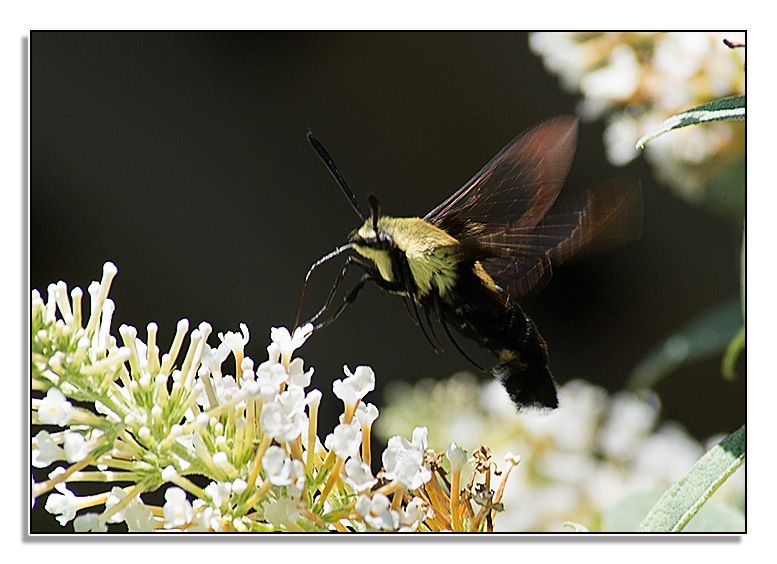 ---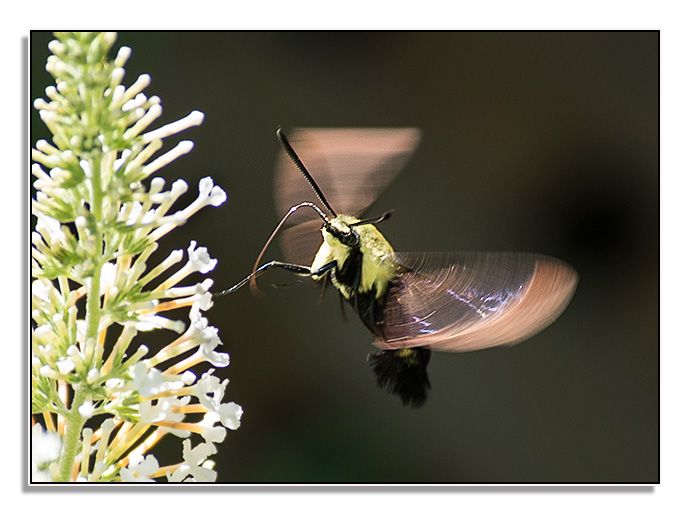 I'm sure there will be more hummingbird photos coming along. I enjoy photographing them. It's a challenge, as anyone who has tried knows! Speedy little birds...
On the paddling front (as long as I'm here), we recently drove to check out Thorpe Reservoir as a possible paddling spot. It's close by, very pretty, though the launching access is much worse than at Chatuge. They have not made any accommodation for paddlers, so the only launch spots are concrete ribbed boat ramps--certainly less than ideal for kayak hulls. But once in, it should be a good spot. This is a rainy time here, but it looks like we might get some clear days next week. Stand by.
Saturday, July 05, 2014
Lake Chatuge near Hayesville, NC--In Sunshine!
A man of wisdom delights in water.
I guess the third time really is the charm! We attempted once more to visit Lake Chatuge and get in some paddling and this time the weather cooperated!
The drive to this lake is through the mountains and is incredibly scenic. Here's a photo taken during the drive.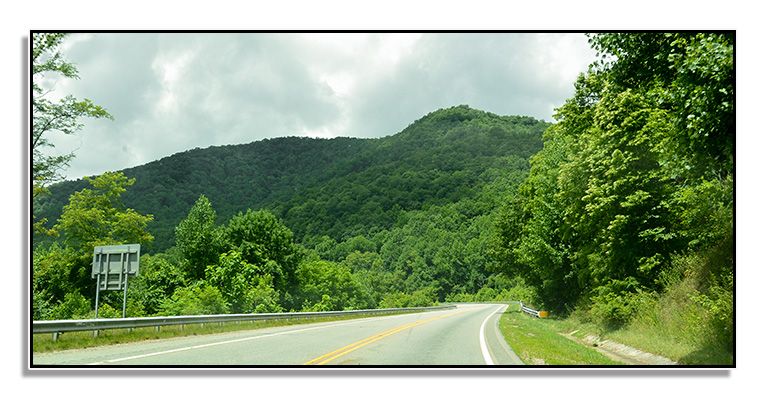 Shortly after taking that one, I got this view out the side window.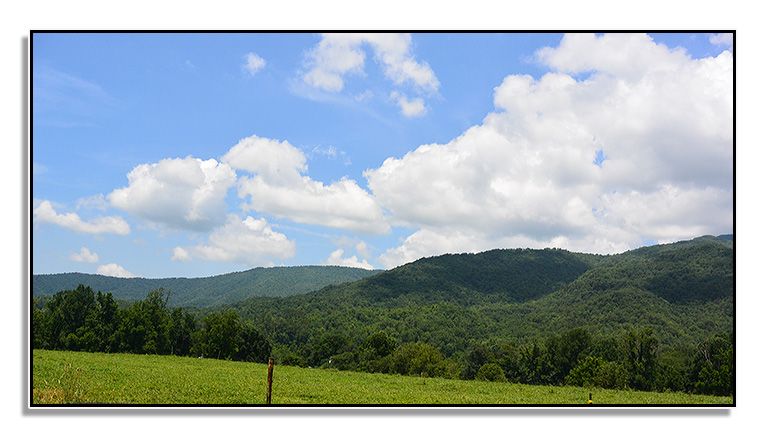 We put in at the same spot as before, described in the previous post. Instead of repeating the cove we explored last time, we went straight across it and then stayed relatively close to the shoreline. We hadn't gone far when we came upon this house, with the resident horse watching us pass: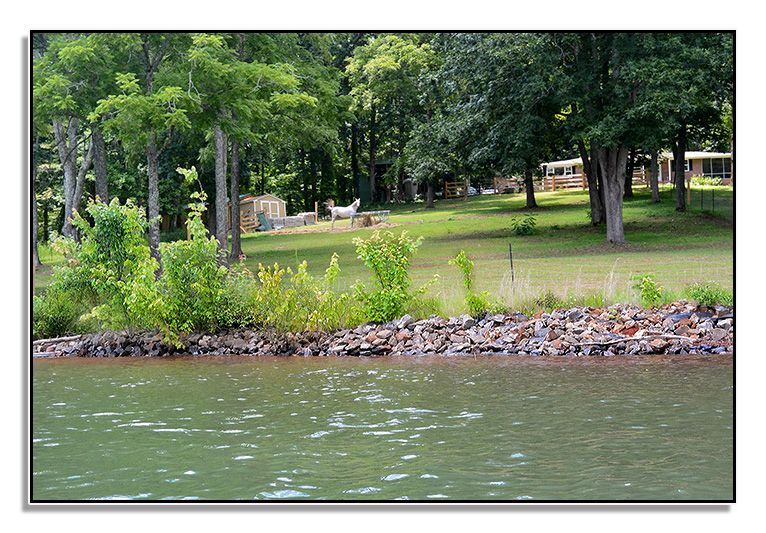 There was a fairly strong breeze as well as several power boats on the lake, and so we spent a lot of time paddling into the wind and across a light chop. I loved it! Since almost all of my paddling in Florida was done on rivers, I haven't spent a lot of time in "textured" water and it was great fun. The water is very warm, almost puzzlingly so.
Again the view no matter where you look is gorgeous. I got this of DH alternating paddling and having one of the sandwiches that we had brought along.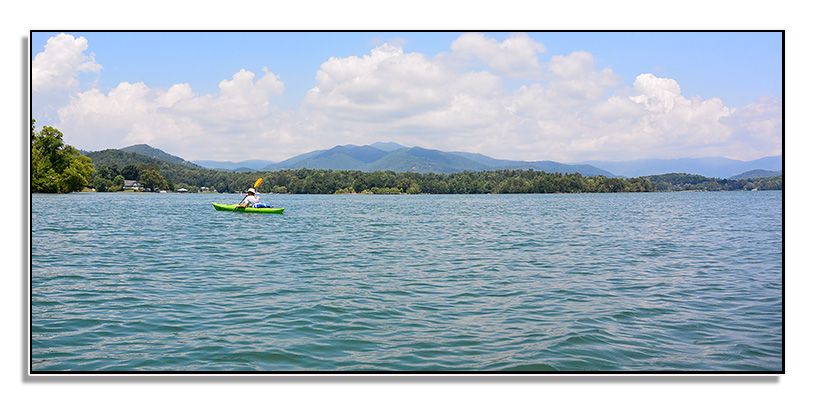 We wanted to see if we could paddle to the Clay Co. Rec Park, where we had visited before. We had found a map of the lake but neglected to take it with us. All of the shoreline homes disappeared, which indicated that we were adjacent to the Nantahala Purchase Unit (which seems to basically mean it's part of the National Forest). We also came to Chatuge Dam. At that point the wind was still blowing, the waves still choppy, and so we decided to turn around and look for the Clay Co. park another day. When we checked the map....it looks like we had been so close! It was not a hard paddle even with the wind, so if we can catch a calm day, it will be easy to go to the park, where we can stop and get out to picnic or swim.
Here's the road leaving the Hayesville area and the boat ramp: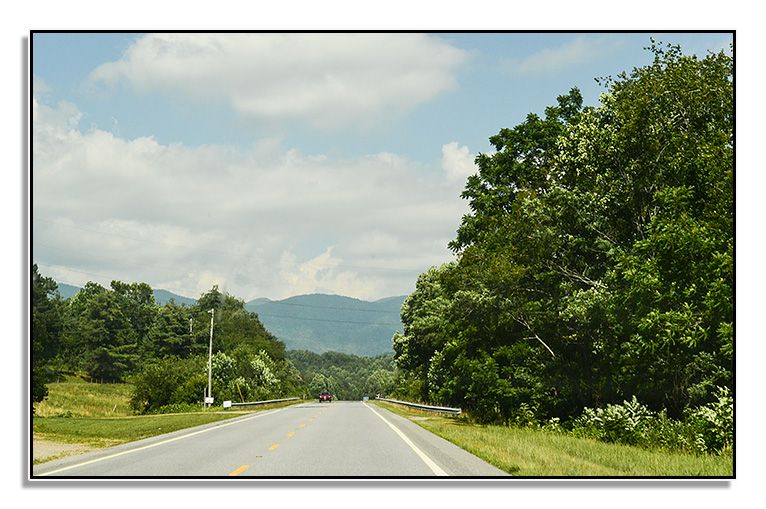 Last time we were driving home it was raining so hard we could not see out the windshield. Scary on narrow mountain roads! We finally came to a scenic overlook and pulled over to wait out the storm. Couldn't look over anything, of course, scenic or otherwise. This time we pulled over and got out to see what we had missed last time.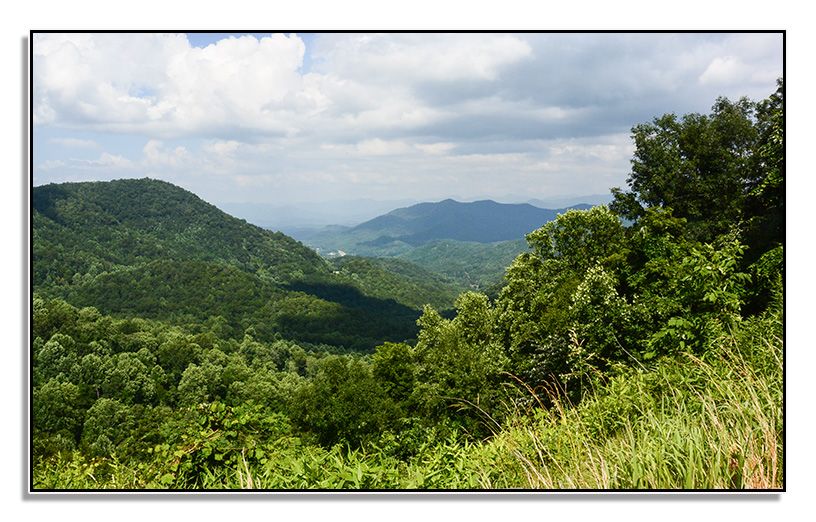 This blog is filled with posts from trips to the Wacissa, but those trips differed from time to time because of the wildlife I was able to photograph. I think I have pretty well covered this lake in the last post and this one, as well as a photo on the Photo Miscellanea blog, so future paddling trips here will probably not be posted unless we see something different to show you. This is only the first paddling spot we have explored in our new home area, there must be many more, so I'll be back when we get to one of those. Stand by.