Headed back to my favorite river again today. It's interesting--I normally crave variety in all things, and yet I can return to paddle this same river over and over and never tire of it.

Had the river to myself most of the way upstream, except for a large party of kayakers, mostly young with a few adults. It was very quiet otherwise, the only sounds being the songbirds, fish jumping, turtles slipping into the water off of their log perches, and the water coming off my paddle blades. Just perfect.

Got up to the upper bridge, where I found that both dogs and kids were finding some relief from the heat in the water.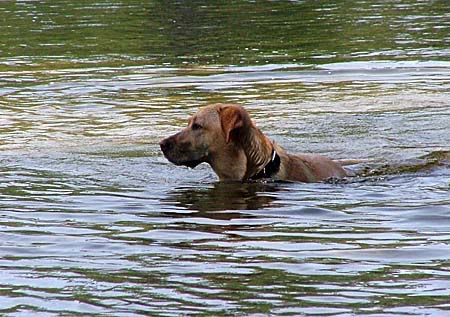 Then back downstream. I was very surprised to come upon an ibis--it's been a
long
time since I have seen one of those--at least March or so. This one was oddly colored, I can only guess it might be a juvenile just losing the brown coloring.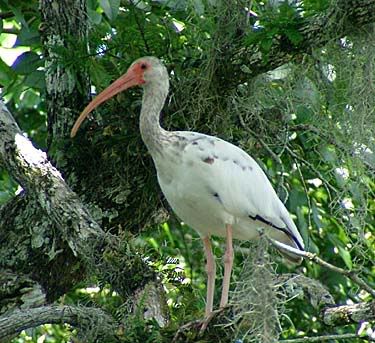 Another 4-hour paddle, my usual.
Stand by for the next trip report...