I wasn't going to blog this morning's trip; I just went there 3 days ago, what could I possibly have to add to Show and Tell? Turns out, a few things. At least to the show part.
I don't usually go into the channel that leads to Blue Spring. In fact, I usually travel downstream on the right side of the river, while the channel is on the left. But, since I had just been on this river recently, I decided to travel the left side downstream, just for a change of scenery. As I passed the entrance to the channel, I glanced in, and noticed that it looked different than usual... there was a low mist rising off the water. Interesting effect.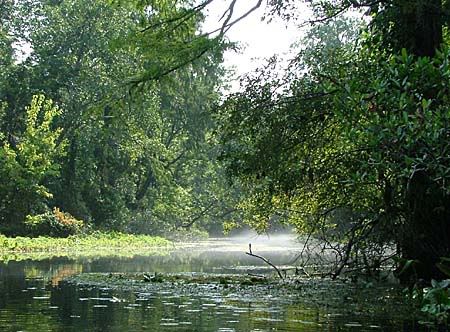 So I decided to investigate. The following picture is taken by pretty much everyone who travels down this channel and has a camera. However, the mist effect makes this shot just a little different from all those others.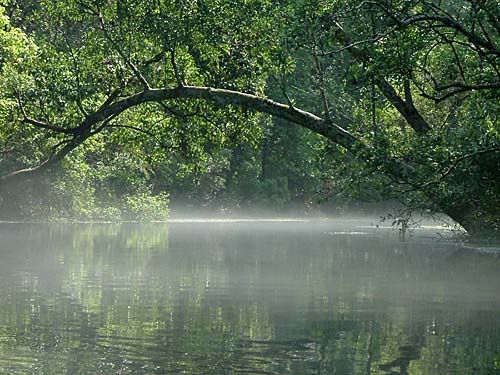 This occurred, of course, because of the cold water and warm air. It was about 10:45 in the morning. I got there at the very end of it, by the time I left after taking a few more pictures, it was all but gone. I've been down that channel at this time of day before, but I have never seen mist.
I came across another mystery bird. The other one was easily identified with a look through the Audubon bird guide book. I have looked at every bird in there and this one has me stumped. Two of these birds buzzed me very closely as I made my way downstream--much like mockingbirds will do in the yard. I watched where they went and headed over that way. The picture is a bit fuzzy since I was moving with the current and trying to get the bird in the viewfinder amongst all the foliage as I passed by.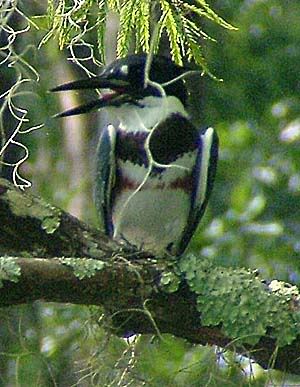 No idea what it is. It made a sort of prolonged chittering sound as if flew by.
A little while later I was passing by one of those vegetation islands that are scattered throughout the river a couple miles below the ramp, and I passed by two limpkins. I think we were equally surprised by the close encounter (maybe 5' apart). It didn't seem afraid, just watched me go by.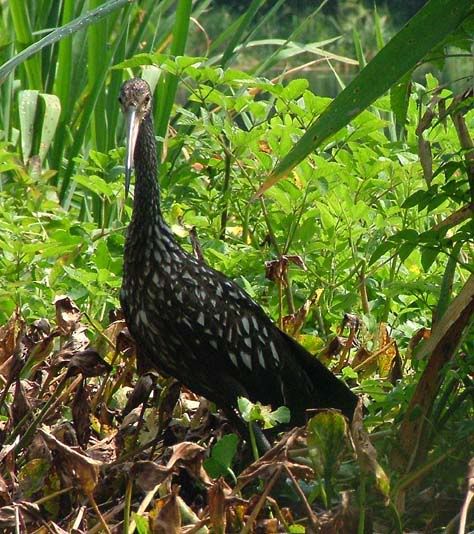 A short time later I got to the little dirt access area just before Cedar Island, and once again turned around there. Nice place to get out.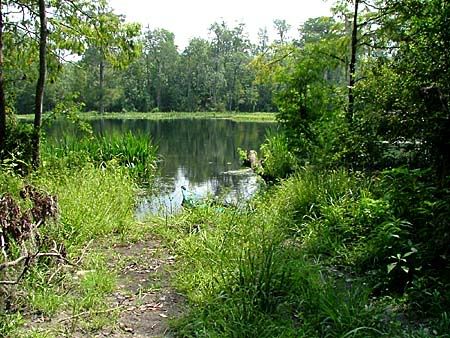 Passed one tandem SOT on the way back, and one fishing boat parked over near the bank under some trees. No powered boats passed me during the 3 hours I was out. This river is certainly different on weekdays than weekends.
I decided to try the Yakpad seat cushion this time instead of the usual Skwoosh cushion that I use, just for comparison. I like the Skwoosh cushion better, it was pretty evident right away that it's more comfortable. For me, anyway.
Next trip will probably be to different water. Stand by.