Finally got back to one of my favorite places to paddle. Took the Montauk this time--seems like a long time since I have used that kayak, and it was a joy to be back in it.
The lake surface varied from almost flat to considerably wavy today, depending on the wind, which came and went in about 6-7 mph gusts. It was pretty cool out to begin with, so this was a Polartec fleece sweatshirt day. Gorgeous sun and blue sky, though.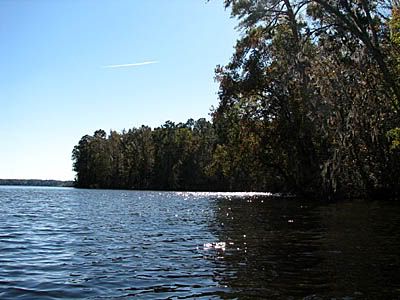 In the beginning of the paddle, this is the only wildlife I saw: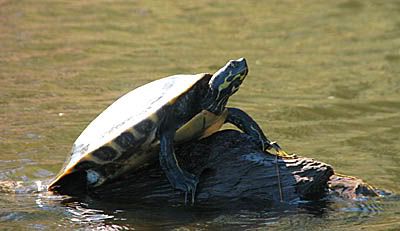 All the other turtles bailed when I went by, but this guy was just too comfy in the sun, I guess.
I was out about two and half hours before I started hearing gunshots in the woods. Unlike my state park paddling trips, this one is adjacent to a state forest, where hunting is allowed. I have no desire to get clipped by a hunter who may not be able to hit the broad side of a barn but who will manage to ricochet one off me as I paddle by, so I decided to head back. I lingered for a long time in the little inlet that the boat ramp leads to. It's very green there toward the back, lots of grass along the edge.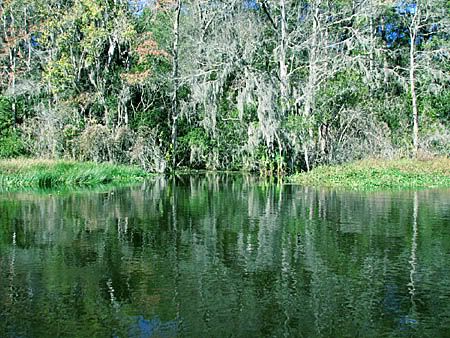 I saw this little bird bobbing along on top of this log. Looks like some kind of sandpiper, though I could be wrong. It seemed unconcerned with my presence.

I pretty much just parked there in the inlet for awhile, just enjoying the scenery. A heron--one of my favorite birds but they are often shy on this part of the lake--flew overhead, spotted me, and settled in a tree nearby.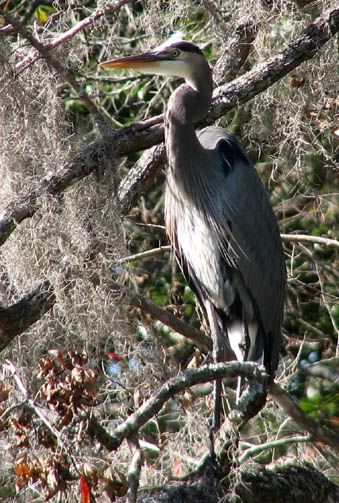 That's as close as I got to any of them today.
This is not a good time to go to this lake, but if you will be in or near Tallahassee any time besides hunting season with a kayak or canoe, I heartily recommend launching from Pat Thomas park. I think the lake is much prettier in this area than around the Coe Landing boat ramp.
Stand by for the next trip. Happy Thanksgiving!