What a nice, cool day to spend the afternoon on the river.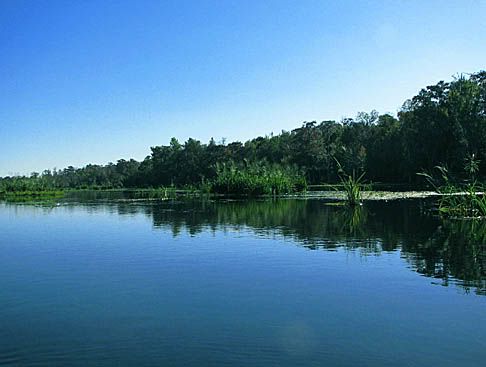 This is a downstream-first river, and for most of the 2 hours I drifted downstream, it was just me and the coots (except for the air boat--new rule: Don't go to the Wacissa on weekends
or
postal holidays. Luckily it was only there for about 30 minutes...).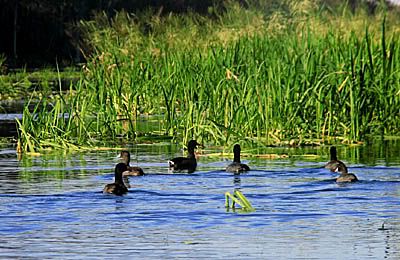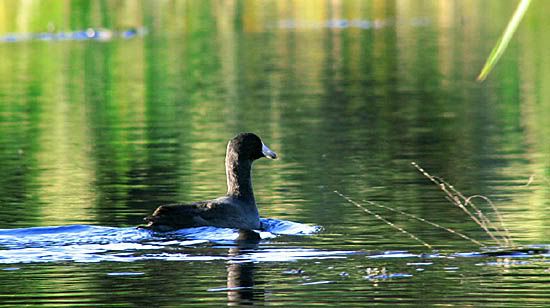 I got out for a stretch at the lower boat ramp, which is now so overgrown that it would be difficult to find if you didn't know right where to look.
Saw more birds on the way upstream. I startled a gator lying in the horticulture along the bank, who in turned startled this limpkin, who flew into a tree.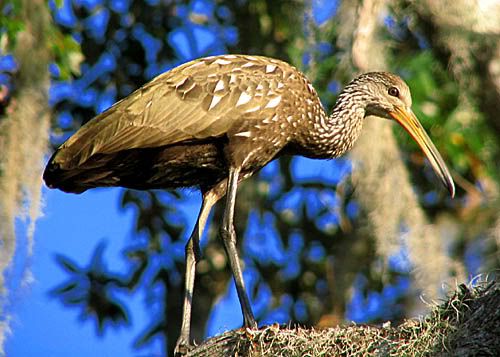 It watched me go by. Fancy footwork!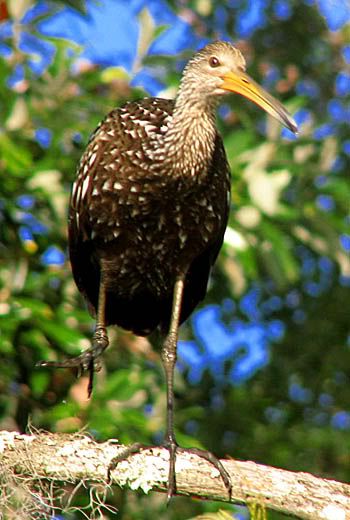 Shortly after that, I was parked at the side watching the moorhens and coots and I saw a bird hiding in the grass. I watched it for awhile and eventually it came out and started walking around. I was surprised to discover it was a green heron. I have never had any luck photographing green herons--they are always long gone by the time I get close enough. So this was fun.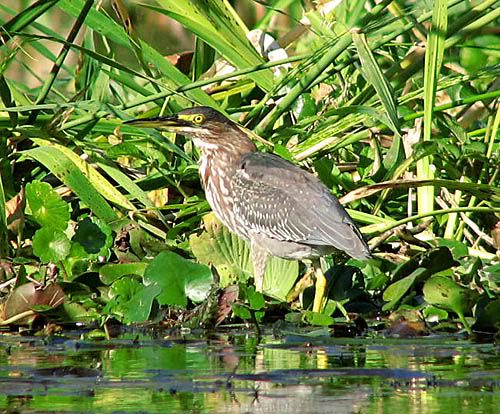 A little later I spotted a white bird in a tree. Nice contrast with the blue sky and red berries. I think this is actually an immature little blue heron instead of any kind of egret. I could be wrong, though.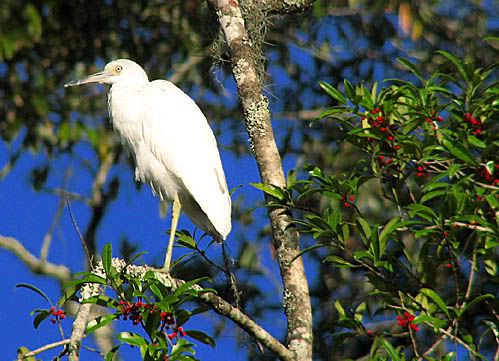 There were 4 other paddlers on the water, two pairs in canoes. Only a couple of speedboats and they had all disappeared after the first hour.
Hey, thanks to Daved (interesting spelling) from
paddling.about.com
for the comment on an earlier post. Yes, I do take all these pictures myself! The new camera is a Canon S2 IS with a teleconversion lens on it. I'm still learning the various settings and what they do....and also not to accidentally
leave it
on some experimental setting, as I did on this trip. (Ignore the sort of odd background effect in the limpkin shots, which is gone in the white heron shot. It's a learning curve.)
Stand by for the next installment.