Well, I hadn't been out for quite some time so I thought I would take a little trip over to the Wakulla. I know that temps in the low 60's would seem downright balmy to several readers in northern climes, but down here in Florida, and particularly after we finally got acclimated to near-100-degree weather all summer, it felt a bit nippy. Ok, fine, we're wimps. But enough about the weather.
This was a short trip. But, as with this time last year, the birds were out on the river. Makes me want to get back to the Wacissa as well, since that's basically the bird river.
This is the only time of year that I have seen ibises in any numbers on the Wakulla, including a juvenile.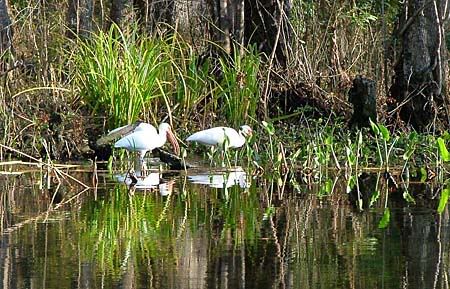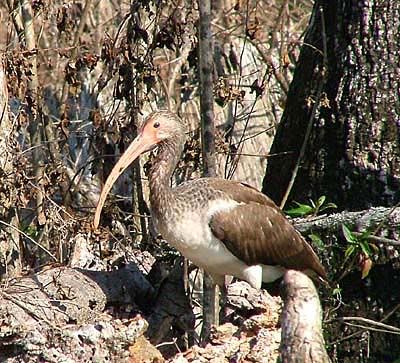 There were not many other paddlers on the river and only a few cold-looking fisherman. One pair of paddlers must be from even farther south, as they were dressed in bulky down and fleece. Reminded me of that Peanuts cartoon that has one of the characters saying "Have fun? I can barely move!" from the clothing constrictions.
This egret looks a bit chilly itself, though, perched way up in the top of a tree.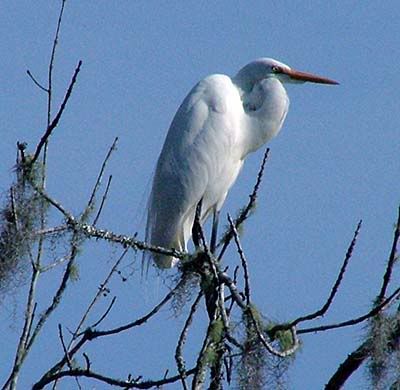 I did not go all the way to the upper bridge as I had not hit the tide time right and I also didn't want to spend that much time on the water. This river is always a joy, though, regardless of the ambient conditions.
I turned around about 3/4 of the way to the top, past the Mysterious Waters dock but not as far as where the river forks into the two routes to the upper bridge (I creatively call them the "left way" and "right way"). Just at the spot where I pulled my U-turn, an anhinga was drying its wings in a tree, so of course I had to take its picture.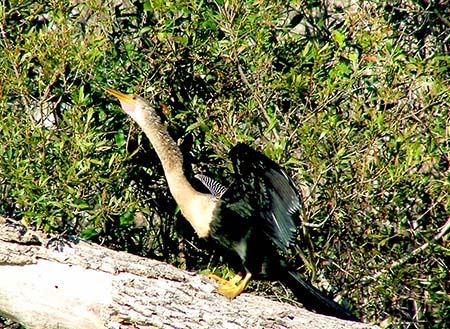 More egrets and ibises on the way back.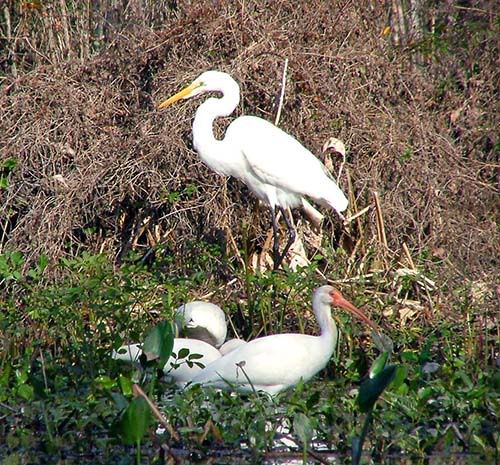 And then for the payoff of the day. A few months short of a year since I saw the last one from close enough to get a picture, a male wood duck crossed my path. It's not a great picture and there's only one--he was moving along at a nice clip. They are so impressive-looking.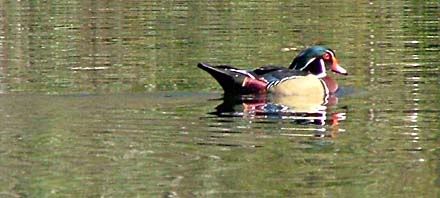 And then back home to warm up, maybe build a fire in the fireplace, even. The weather doesn't look good for more paddling for at least another week, but I will be back out the first day I can shed my cold-wimpiness, bundle up, and head out. It might be time to buy some paddling gloves.
Stand by.