I haven't been out paddling for awhile; we've taken some time off work and have been catching up on lots of stuff that needed doing, in addition to lots of fun stuff (but not paddling). Today we spent the day at some (undeveloped) property that we own on the Withlacoochee River, mostly getting drinking water (from a community well, not the river!) in there via pipes and faucets (done!). It was a long day, and when we were ready to come home I went down by the water and got this picture.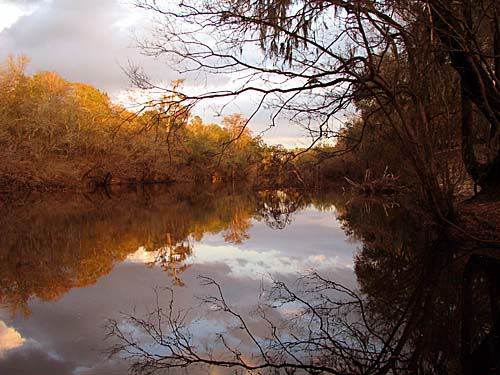 I know, not an official paddling picture since I never left the shore, but it's been awhile since I've posted--just wanted to let you know I'm still here....
I have a paddling/camping trip planned for next Tuesday/Wednesday. Stand by to see if that happens....