Took another trip to the Wacissa River today. When I left home, it was solid overcast with no sun in sight, so I donned a fleece sweatshirt (and other clothing...). When I got to the river, the sky was a brilliant blue and it was considerably warmer (Lesson: Always take a lighter/heavier jacket along, just in case).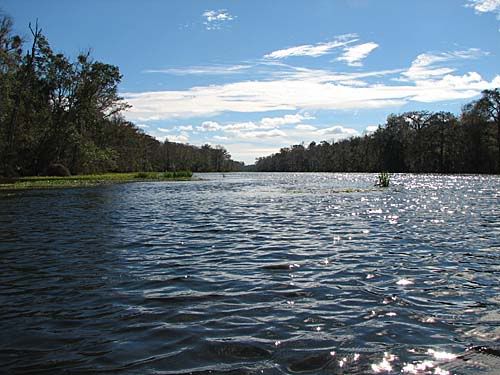 Atypically, I was not solo on this trip, Abby (of
pineyflatwoodsgirl
blog fame) was with me this time. Here's Abby checking out the downriver view, right before we went in to explore the Blue Spring inlet.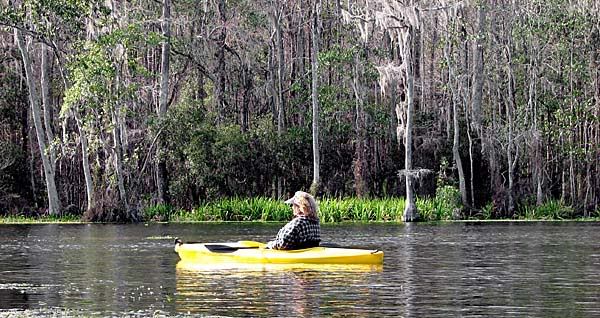 (Regarding the sandwich-eating picture, I believe I will hold that one back--I may need it for photo leverage some time...)
We lucked out with the wind. We were heading into it--and it was blowing about 8 mph at times--while we paddled downstream, so the wind and the current more or less cancelled each other out. After turning around, we had the unique experience of being blown back upstream, with very little paddling, only a little steering, required. Excellent photography conditions. However, the birds were a bit scarce this day.
We did pass a pretty little egret.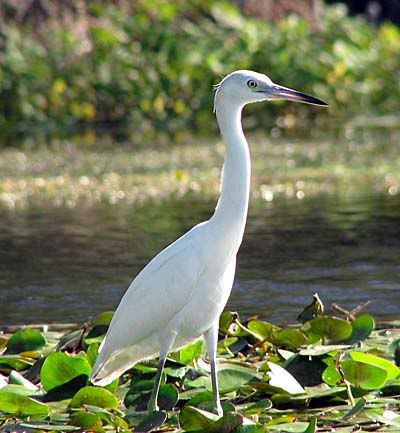 In fact, we saw several (or the same one repeatedly) large egrets, but they never let us get close enough for a picture.
I saw this ibis, which looks similar to the one pictured in the previous trip report, and in fact was in approximately the same part of the river. If I encounter it often enough, maybe it will get used to me... At any rate, I took two pictures of it in different poses and with different lighting. When I got home I couldn't decide which one to post here; since I took few pictures on this trip, I've decided to put them both up.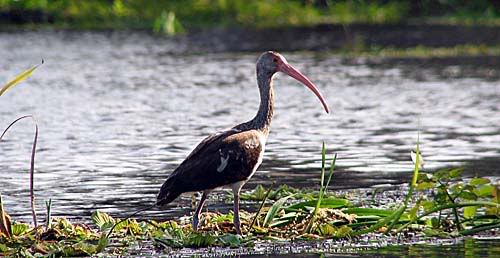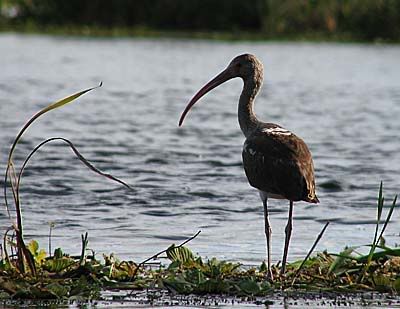 We were on the river for four hours. This was a holiday, so we saw more people than usual for a weekday. Several paddlers in kayaks and canoes and a few power boats.
The bent-shaft paddle is still getting a big thumbs-up from me, it does a great job.
I want to thank Dan at the
West Coast Paddler
website for the link to this blog and the kind comments!
We've got some cold (for this Florida wimp, anyway) and rainy weather coming up. The good news is that those periods are usually followed by sunshine and warmth. Usually. Stand by for the next trip report.