When you are driving to a boat ramp and the wind is buffeting the car around, that's a good sign that it might be a tad windy for paddling! Undaunted, I continued on my way to the Wacissa. Hadn't been there for awhile, and I was hoping to get more limpkin pictures.
The wind was blowing quite briskly downstream—also not a good thing on this river. It's downstream-first because you start at the headspring (unless you are launching from Goose Pasture, when you have a choice. I never launch from Goose Pasture) and the current can get a bit strong as you progress downstream. Add a brisk headwind to that on the way back up and it takes a lot of the fun out of it. So I mostly just piddled around within the first mile of river.
I heard a limpkin but could not see it. The egrets and herons were out, though. I think I take virtually this same picture every time I see one of these egrets with the impressive crest—I just think they are so cool. This one has the added feature of that windblown look…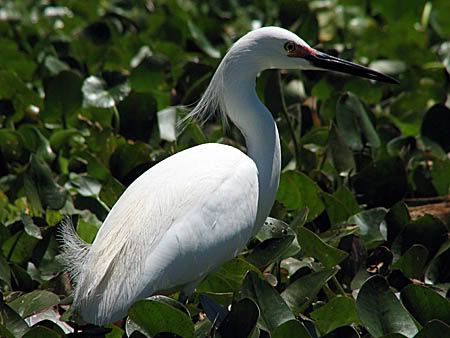 Elsewhere on the river I spotted another one that just watched me go by. Most of them show very little shyness.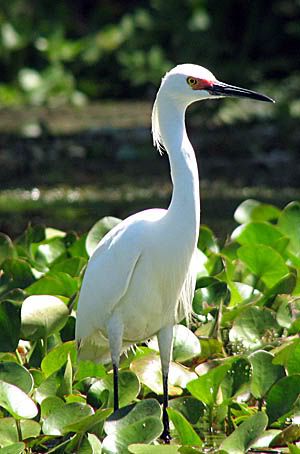 I saw several of these little sandpiper-like birds that I always see on Lake Seminole. They bob their tails up and down in a very distinctive way.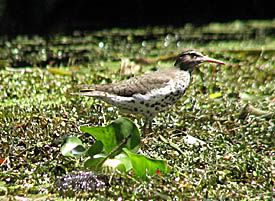 I was out about three hours, much longer than I thought I would last in the wind. I need to get back here again soon on a calm day, when I can explore much more of the river.
Another camping/paddling trip coming up this week. Stand by.