After a week that felt like a month in Ohio, on a non-fun trip, it was a priority to get back out on a river as soon as possible after my return. Today was the day. I chose the Wacissa because, barring air boats, it's the most peaceful river around here.
It was great—not only were there no air boats, I passed only one canoe and the usual seaweed harvesters in the river. I had it to myself for most of the time.
I noticed that the juvenile little blue herons (unless I am mistaken about what they are) are starting to gain their darker, adult feathers. I'm not sure how long it takes, but I've never seen one in progress before. This time I saw several. This one first: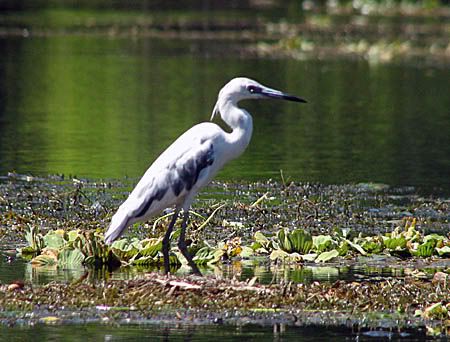 and later this one: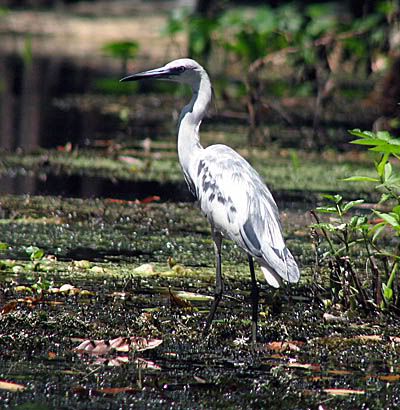 I didn't get all the way to Cedar Island this time, but got out at the boat ramp just upstream of it for a stretch. In the post right before this one (which should be below it unless it has cycled into the archives), I mention a tree that
always
has a turtle on a log near it. Just in case you didn't believe me, here is today's picture of that turtle. Except this time it has company.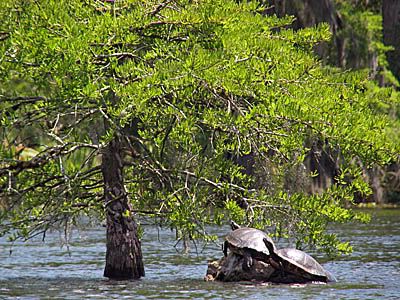 The wind had come up a little during my time on the water, and of course it was blowing downstream, so the paddle back to the boat ramp was good exercise. The Werner paddle continues to be wonderful. I was almost past this guy before I saw him: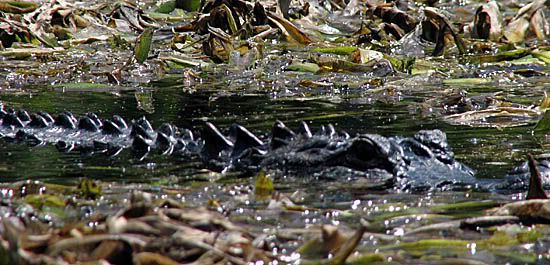 It was a pleasant surprise to see a green heron during this paddle. These aren't rare by any means, but I still don't seem to encounter them very often. They are seldom shy, which makes for easy photographing. So of course I took two pictures of this one.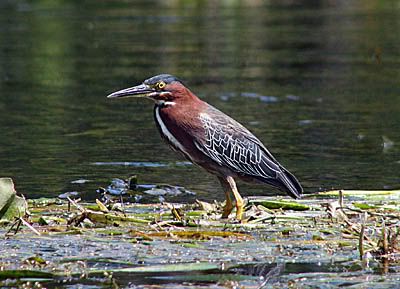 and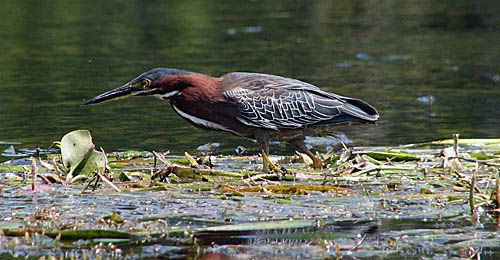 I was on the water for four hours—even with the wind blowing a bit, it was a joy to be back there. And of course what is a trip report from the Wacissa without at least one picture of a little blue heron fishing?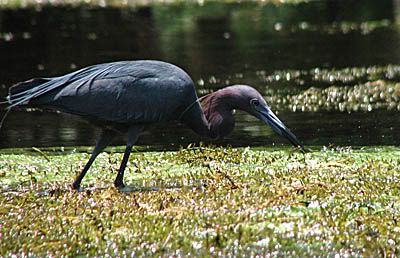 I have no long trips planned for the near future so I hope I can get back to spending more time on my favorite waterways around here! Stand by.