I decided it was time to return to the Wacissa. It was a warm, clear day. Change that--a hot, clear day. Nice time to be on a cold spring-fed river.
There were a lot of cars in the lot, several people hanging out at the spring. Not that many boats in the water, though.
The first bird was a tri-colored heron. I know I take a lot of pictures of these, but I just can't resist when they so willingly stand there and pose.
After all the great blue herons at Crystal River, I knew they would seem to be in short supply by comparison--and in fact I saw all of one during the 3 hours I was on the water.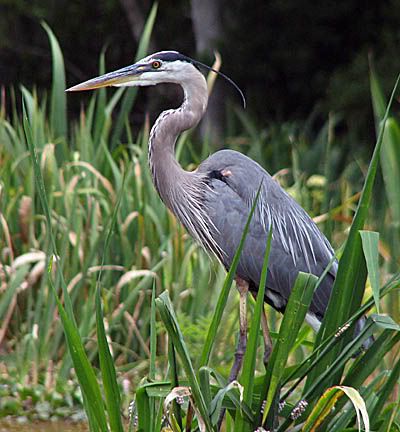 I love the crested look he has going on.
The wind was blowing upstream (and this is a downstream-first river), so it kind of balanced out the downstream current and made it necessary to paddle in order to move forward. It also helped balance out the day's heat, though, so no real complaints here. I assumed that, as usual, it would change directions as soon as I turned around...
About two miles downstream I spotted an ibis in a tree. Much to my delight, another flew in to join it. These are the first I've seen on this river for a long time--possibly this year.
I seem to recall them being all white, so I don't know if these were juveniles outgrowing their youngster coloring.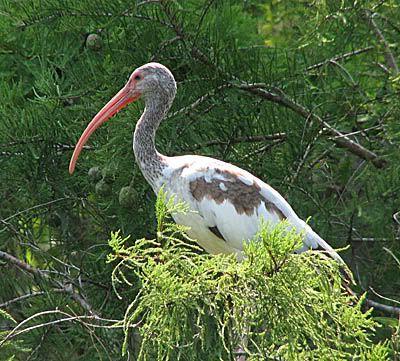 They just sat up there quietly and watched me drift closer to them, and they remained there after I left.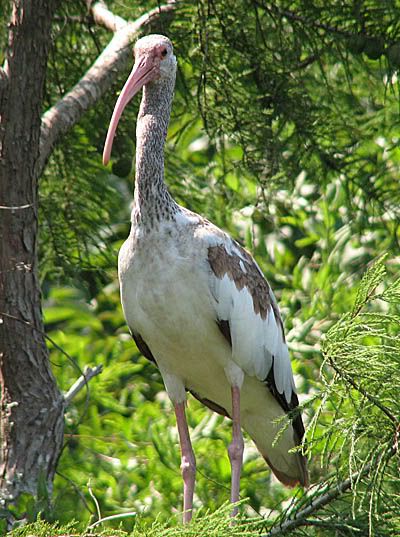 Well, you know the bird I'm always on the lookout for, and sure enough, I lucked out yet again!
I spotted several single males in different areas of the river.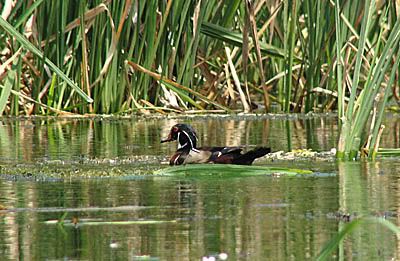 This one had just hopped onto this log after spending a long time splashing and bathing (I wanted to take that but didn't get there soon enough).
I was approaching Cedar Island and intended to circle it. Somewhere between my normal boat ramp stretching spot and the island itself, I passed a couple of guys paddling kayaks. One of them seemed decidedly fatigued and was making general complaining sounds as he (somewhat flailingly) paddled the boat. It's easy to be fooled going downstream on this river and lose sight of the fact that you have to back
up
stream later. We said hello and the less-fatigued paddler commented on how many turtles they had seen. When I got to the island, I started around it on the left side. I don't know if the water level was down or the shoreline greenery is moving in, but it was very narrow, much more so than last time I was there. And gator grunts could be heard on both sides (it's still mating season). Hmmmm.....maybe I won't circle it this time....
So I headed upstream. Imagine my wonder and amazement when the wind direction held and it helped push me back home! However, the combination of upstream wind and downstream current made this shallow, normally flat river somewhat textured on this day.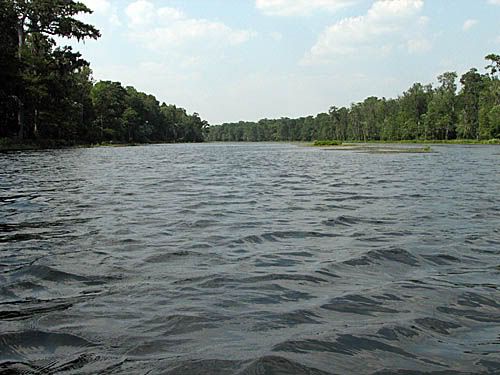 Apple snail shells were everywhere, scattered across all the vegetation islands in the river. This explains the increase in limpkins! They were mostly in the trees--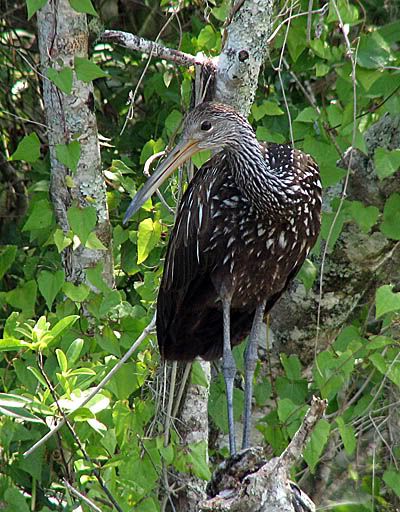 --but a few were hunting snails at water level.
The upstream paddle/drift was pleasant. About a mile from the ramp I started coming to a lot of egrets. This is another picture I often take, but I can't resist, particularly when the wind is ruffling the crests on their heads.
About a half-mile later I began to wonder to myself (there being nobody else there to wonder to) about how curious it was that there were so many yellow crowned night herons at Crystal River, and, three hours north, so few on this similar spring-fed waterway. And then I stopped wondering about it. Some ten minutes later I saw a movement to my right against a tree trunk. I thought it might be another great blue heron, so I headed over that way to see if I could get a picture. What coincidental timing that it turned out to be a yellow crowned night heron, very well camouflaged against the tree trunk.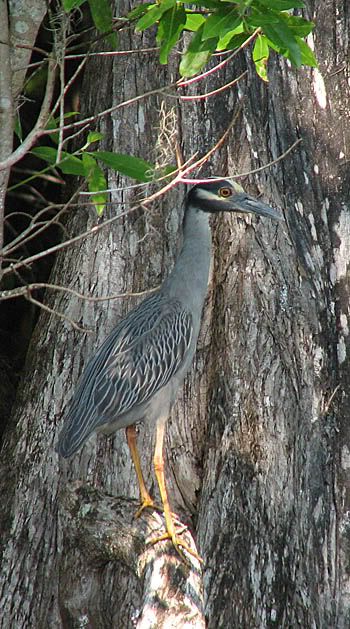 I looked these birds up in a few of my bird books when I got home and they all say, essentially, "these birds feed at night, though they also feed during the day." I'm now wondering if they aren't here all the time but we have the ones that prefer night feeding.
Back to the boat ramp. My skeg developed a problem on this trip and is now on its way to NC to be replaced with a new one. The people at Impex were very helpful in instructing me as to how to remove the old one, and did not hesitate to offer a (free) replacement. (I can use the boat in the interim before it gets here.) This supports the strong suggestion that if you are buying a new kayak, look into the customer support attitude of the manufacturer. I hear a lot of stories of people not being able to reach their manufacturer on the phone, and not getting responses to emails about some problem with their boat. Not to sound like an ad, but Impex delivers. Good thing, because I expect to be paddling this boat for a LONG time.
And meanwhile stand by for the next report.