It was time to go back to the Wakulla. I got there around 11:30 am. Usually I wait till I either reach the upper boat ramp or I get back to the launching ramp to go in the water, but in the heat of this summer, it seemed like a good idea to get in before I even left! So I submerged in the 72-degree water for a short time before launching—which helped keep me very cool!
I passed these turtles near the ramp; clearly some sort of meeting was being held…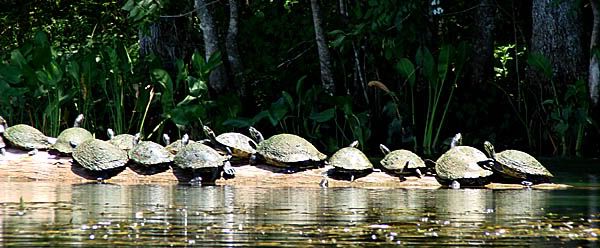 So I headed  on upstream.  There were a lot of other paddlers today, including a huge group of kids, in maybe 15-20 kayaks altogether. Yikes! They seemed to be having fun, though. And that was all in the first half of the river, which never yields much of interest, photo-wise, anyway. So that was entertaining.
As it turned out, the whole paddle to the upper ramp was just for the fun of it and not for photo opportunities, since there were none. It was quiet and calm, and given the climate in this country, at least the southern parts, this might have been the most comfortable place of all to be. The breeze blowing across the top of the water was refreshingly cool.
There are a lot of these pretty white flowers blooming on the edge--I don't know what they are.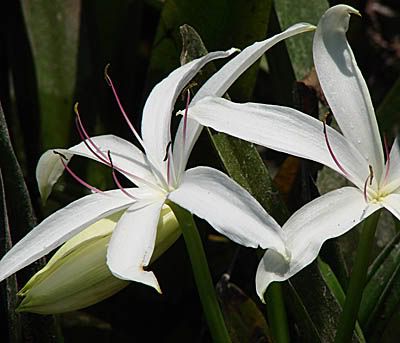 I got out at the upper ramp and submerged yet again in the water to cool off. And then headed downstream, and from then on things got more interesting from a photography standpoint.
I passed this green heron on the side of the river.  I don't always encounter these birds, but each one is a joy, since they are not shy at all.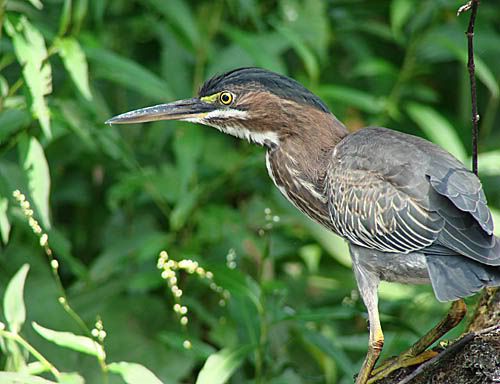 A little farther downstream, I came to this little blue heron fishing along the edge.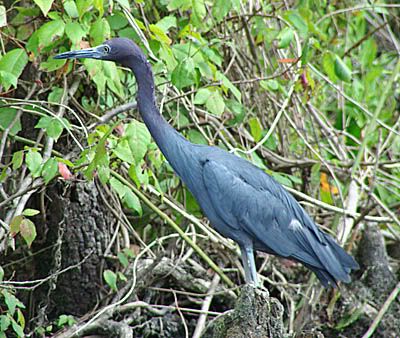 I always love it when these birds look at me--they just look so goofy.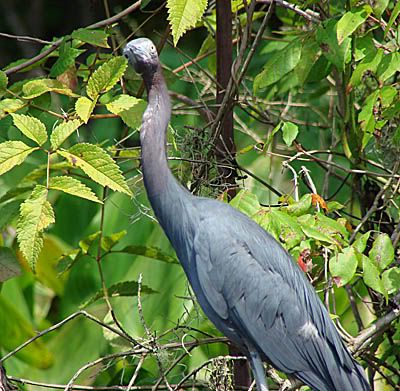 It's unlikely one would ever paddle this river in the summer without encountering manatees, and today was no exception. I was very excited about this time, though, since I have not yet had a chance to photograph manatees with any other boats in the picture to give some perspective—I'm always alone when I come to them. This time there were others enjoying watching them. There were a couple of people from Georgia who were taking a break on their way home from vacationing on the Gulf to paddle the Wakulla in their canoe, and they were very pleased to get to see manatees: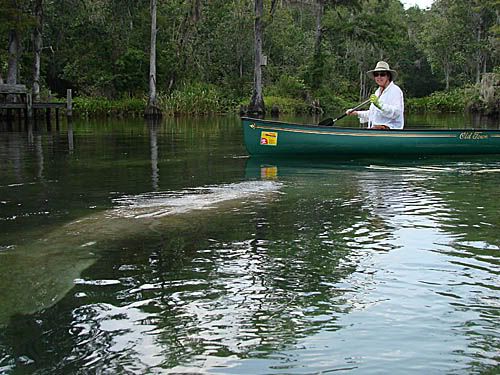 Here's one coming up to breathe--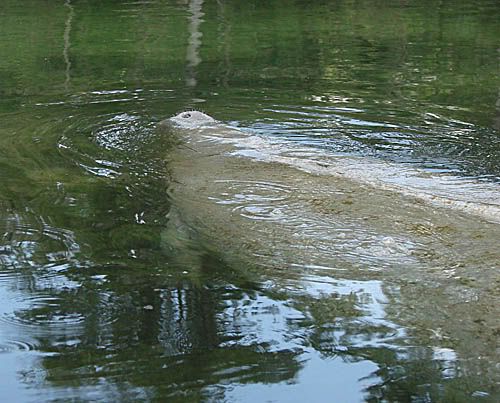 Another family in their boat also were enjoying watching the manatees (who were going about their business, feeding on the river vegetation and ignoring their audience).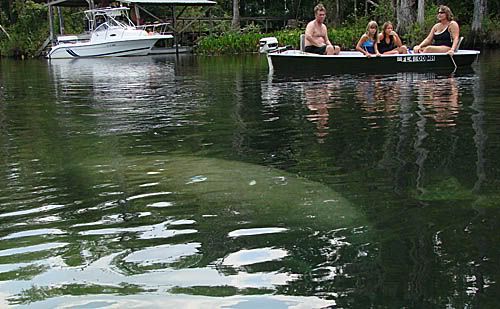 After hanging out there awhile with them, I continued on my way downstream. The gators were out today, this one in the sun--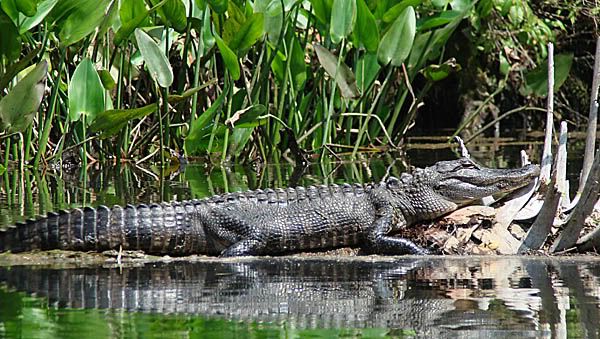 --and this one swimming in the water near the little island in the middle of the river: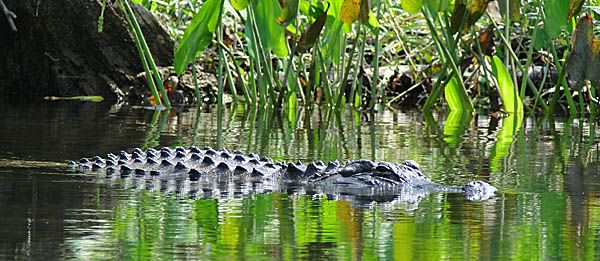 What a great day on the river!
It seems that the fishing wasn't too bad, either, at least for this guy I spotted along the shoreline: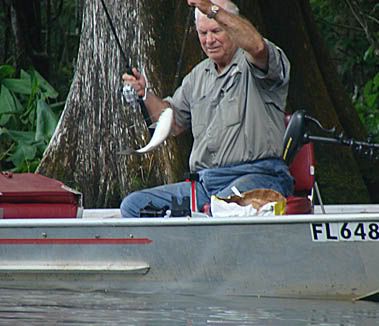 I was out over four hours, and it was amazingly cool for the heat we have had.
I am off to Ohio again soon for the rest of July. Stand by for the next trips, which will be sometime after I return in early August.