As I was saying... it's time for a change of scenery. I haven't been to this part of the lake since sometime last year, so I thought I would revisit it.  I was out for four hours, during which time the lake went from quite textured due to gusty wind to completely flat in the absence of any wind. I prefer flat. I'm sure I will lose the remnant bobbing effect any time now.
It was nice being on the lake. I saw one of these little brown birds that show up this time of year.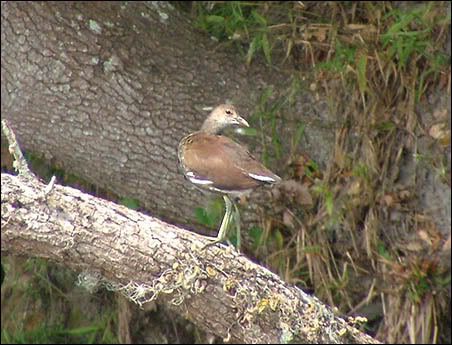 I started off to the right after leaving the cove that the boat ramp leads to, which was also into the wind. I got as far as where it takes a right turn near the dam. Since this is where I saw the hugest alligator I have
ever
seen, I opted to turn around and explore in the other direction.  This great blue heron was perched on some timber.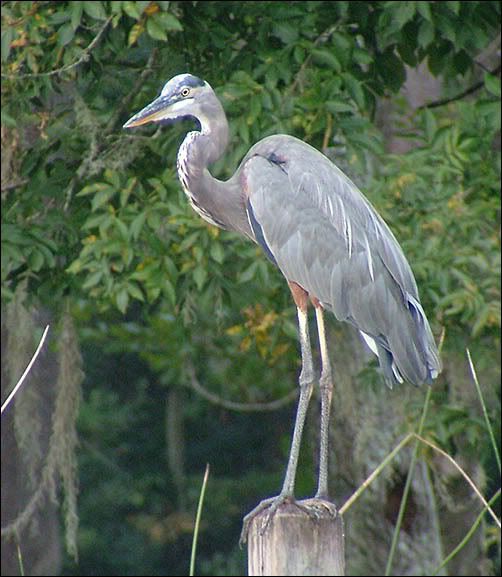 The wind came and went, and when it was there, it was now behind me, so it took me half as long to get back to the park area as it had going out.  I took this picture as I approached, though I didn't stop, I paddled on past it.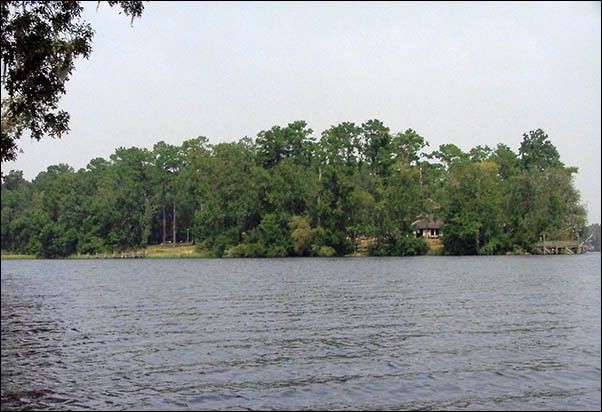 I like it better over to the left. The banks aren't as high so there is a chance of seeing deer--as I have before when paddling on this lake (none today, though--still too many leaves on the trees, for one thing). The shoreline is very pretty with lots of large-leafed plants and lily pads and little grassy areas.  Eventually you get to a section of houses. I crossed the lake at that point and continued around the unpopulated shoreline. Lots of shy anhingas and egrets flew away at first sight of me.
It's still hot around here and it finally got to me and I decided to turn around and make my way back to the park.  It was a nice paddle back, I passed a few people fishing. There were some power boaters and a jet ski on the lake. They certainly aren't as annoying on a large (8800 acres) lake as they are on a narrow river! They stay out in the middle and I stay near the shoreline to see the wildlife...and everybody is happy and safe. Not so much the case on the Wacissa.
This great blue heron was wandering around the dock near the boat ramp. It's funny how some of them can be so shy and timid around people, and others not at all.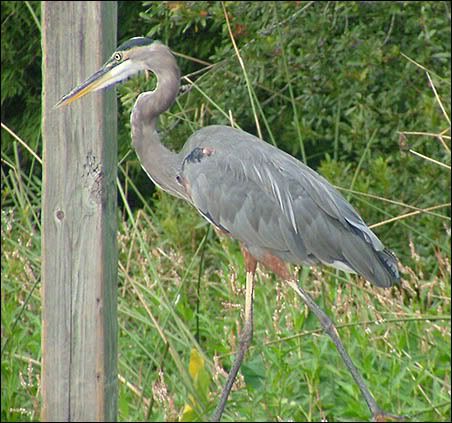 A good day on the lake. I may save future lake jaunts for camping trips (which will be coming up soon) since it takes 90 minutes to get to this lake, and a little more wind would have made it too wave-y to be fun (just my preference). It was calm when I left home--you just never know. But I'm glad I went because I enjoyed the change. I'm thinking of going back to the St. Marks River, as soon as the tide is in my favor. Stand by.