Talk about solitude!

When I arrived in the parking lot, there were no cars there. There were no other boats on the river. When I got back to the boat ramp, mine was still the only car there. Ahhh…this is more like it!


There was a breeze blowing upstream, which is always the ideal situation on this river (if there must be any wind—I suppose the ideal is a perfectly calm 72-degree day), since the wind is a big help getting back upstream.

At times it was strong enough to create a lot of water texture, but it was not constant.


The little egrets like the area near the headspring and I passed this one early in the paddle.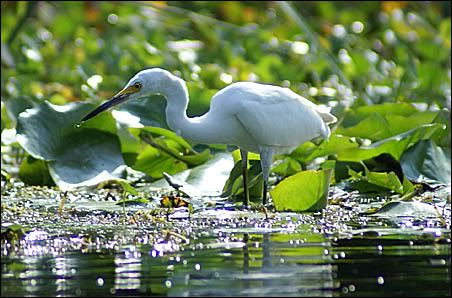 The day started out sunny, but it was not predicted to last.


Often these Wacissa posts are heavy on tricolored heron pictures, but I didn't see as many of them today. I started out on the left side of the river but noticed that most of the birds seemed to be on the right, so I crossed over and got a picture of this one on a log.


Nice chest feathers.


Female wood ducks were out today. Even though they aren't as spectacular as the males, they are very cute.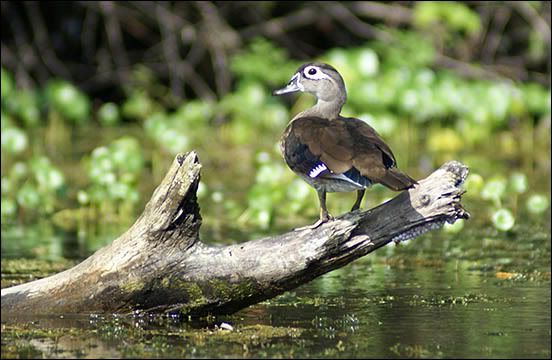 A little farther downstream I came to this little one all alone on a rock.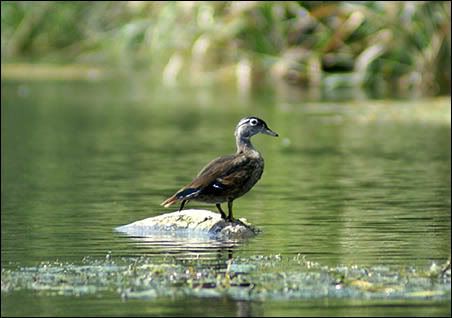 And so I continued to drift and paddle downstream. I saw a couple of ibis on a small vegetation island so I steered over toward them.

As I approached, they moved out of sight to the other side, at which time I noticed these two limpkins, who must have been there all along but are better camouflaged than the white ibis.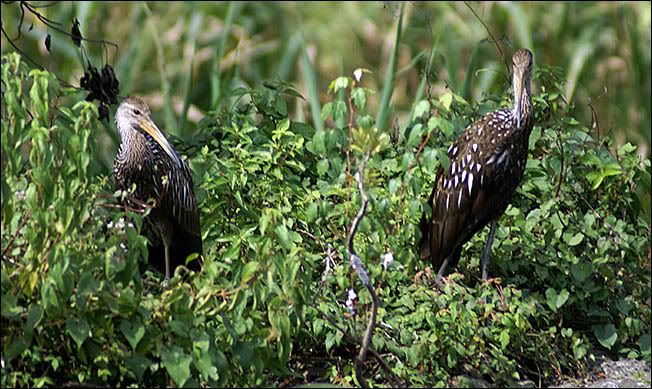 When I had gone about two miles, I noticed that overcast skies were taking over where there had been blue before, and a few gray clouds had moved in. I heard thunder far in the distance. This river has no docks to hide under, and in fact there are very few places where you can even get to the shoreline, at which there are very few overhanging trees to use as shelter even if you could get there.

Time to turn around.


I did some "fitness paddling" to get myself back to about a mile from the ramp—a comfortable distance if the weather got more threatening. Interestingly, the upstream wind had completely disappeared so I got no help from that. I spotted this ibis near the entrance to Blue Spring.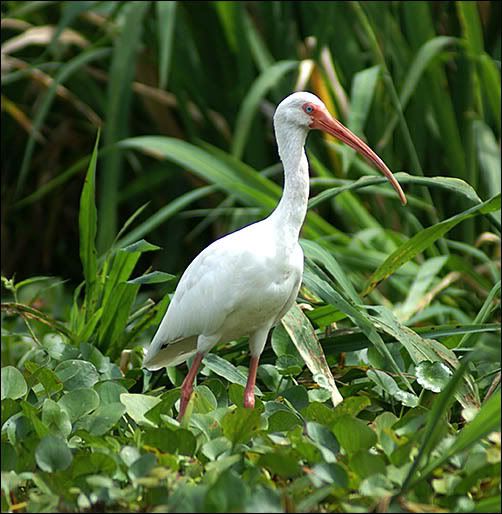 I have been seeing a lot of baby moorhens lately, and I wondered today if that was because the males and females on this river have been particularly social lately. But then I realized that I had not gotten out paddling as much during the last two summers as I have this summer.

This may be completely normal on this river and I have just not been around to see it. At any rate, a mother and babies were out in the river today.




They looked so cute!


I took my time covering the last half-mile or so.

This great blue heron was posing nicely along the edge.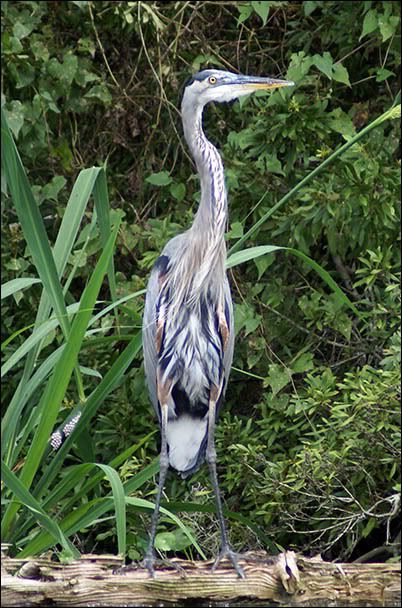 I came to more female wood ducks swimming in the horticulture near the edge. Wait… one of those females looks darker than the rest… If you follow this blog, then you know how excited I was to spot this male out and about with some females!


The last bird I saw was this (one-legged?) little blue heron perched on a fallen tree along the river's edge near the ramp.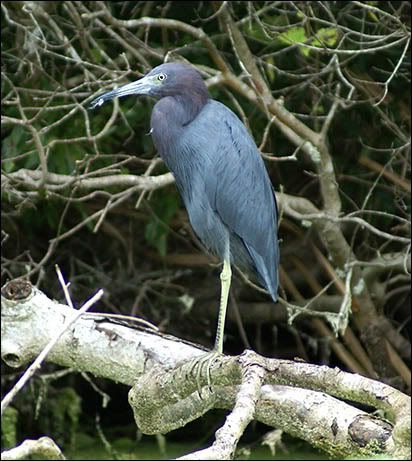 This was a short paddling day, only two hours total.

Later in the week the rain is supposed to let up and I would like to get back here again to get a little farther downriver and maybe catch sight of that male wood duck again!


Stand by for the next report.

P.S. I recently made plans to spend a few days on a lake in western North Carolina next month—needless to say, I am looking forward to that!