I wasn't going to post this trip; after all, the past two posts were trips to this river and they pretty much cover a typical paddling day and contain photos of the many birds that can be seen on this river.
But then I spotted this one in a tree. I did not expect to see any of these guys for awhile, till the leaves are off the trees and they become visible as they perch here and there. But this one perched in a dead tree, so of course I got a picture and of course I have to post it!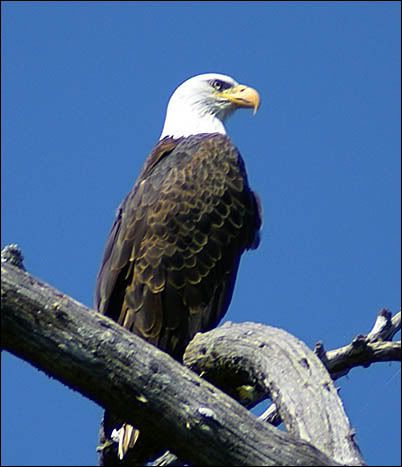 That was actually on my way back upstream. I went a little beyond Cedar Island but I am somewhat losing interest in going farther downstream. The current picks up, and aside from there seeming to be fewer birds, it looks pretty much just like the river upstream of Cedar Island.
Evidently air boats are not just for Saturdays any more. I saw one go into the channel leading to Blue Spring ("Hey, let's explore this peaceful, completely natural and wildlife-filled channel
in our airplane engine
!") (I can just imagine them hollering at each other in order to be heard over the sound of the engine and through their noise-reduction ear-protecting head gear "WHERE ARE ALL THE BIRDS?"), so I passed by the spring entrance without going in.
I came to this interesting and fairly typical scene on this river. Photo is a tad overexposed because of the bright sunlight, but you can hopefully make out the gator in the foreground. This may explain the one-legged birds on this river...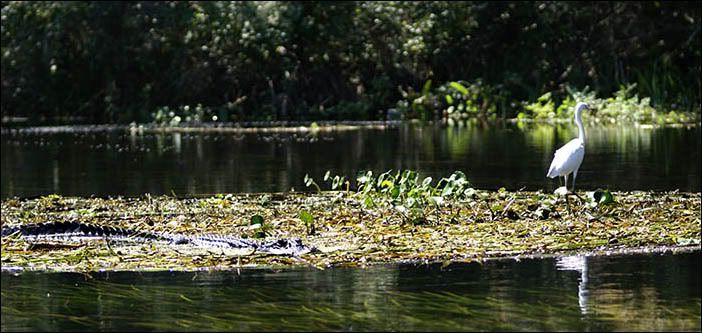 It was a long day, I was on the water for 5 hours, mostly just dawdling along the edge looking for male wood ducks or other less common birds, and enjoying the peace and quiet (once the air boat had passed me twice and things quieted back down). I did in fact spot a male wood duck but he spotted me, too, and took off flying across the river.
I took this picture near the boat ramp and include it here not because the bird is at all uncommon on this blog but because I like it.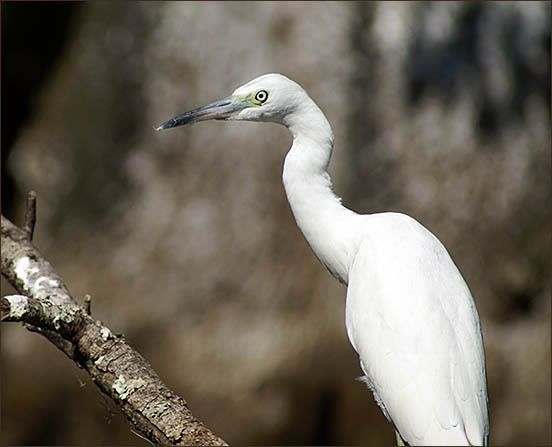 After three trips in a row here, I think even I am ready for some variety. Stand by.