Well, I don't really know that they were old….but there were a lot more coots than I have seen lately on this river! They were gathered here and there in groups. 

It was a perfect day—warm, with a light breeze blowing upstream (the ideal situation on this river!). While there are usually many little egrets and little blue herons hanging out in the channel that leads from the boat ramp, this time the area was populated with sandpipers. Cute little guys, almost as cute as those grebes.
I drifted downstream with the current. There had been two pickup trucks with trailers in the parking lot, but the only boater I saw this entire day was a solo canoeist. Of course the belted kingfishers were swooping over the water and flying from tree to tree as always. One landed on a stump sticking up out of the water not too far away so I hopefully got the camera out.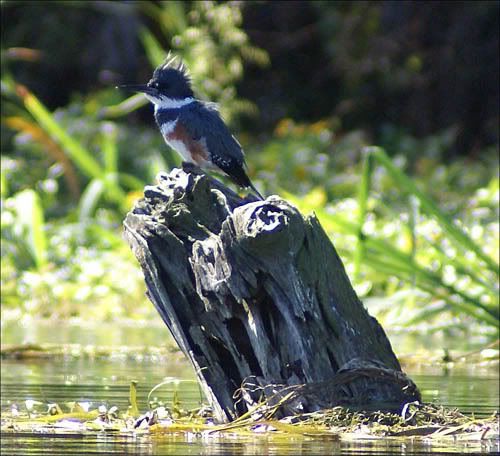 The ibis were also enjoying the sunshine.
As usual this time of year, there were many limpkins on the river, and they are less timid now. This little one, however, was unusually tolerant of my parking next to some tall grass (which kept me from drifting away with the current) while it hunted for snails.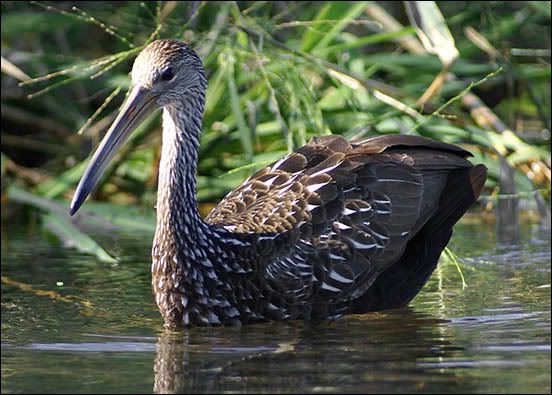 Looks like it spotted one underwater…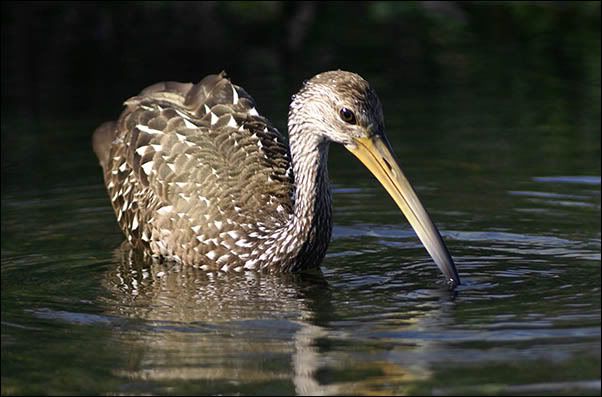 … and so it goes after it.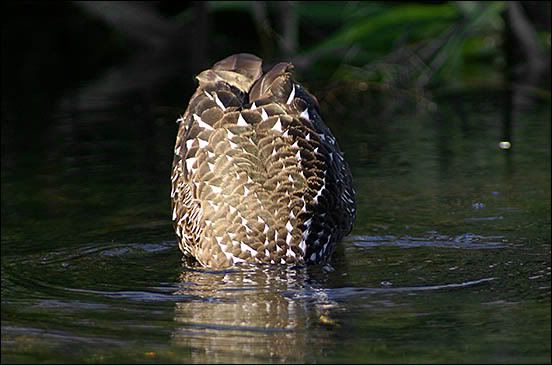 Got it!
The egrets were also out.
I drifted downstream for about two hours and then decided to head back to the boat ramp. It was very easy paddling since the current was light and the wind was at my back as I made my way upstream.
Cormorants aren't as common on this river as they are on the Wakulla, but today I saw several. This one is clearly one
very
monitored bird—check out the two leg bands! And no wonder they can move so fast underwater, given those webbed feet.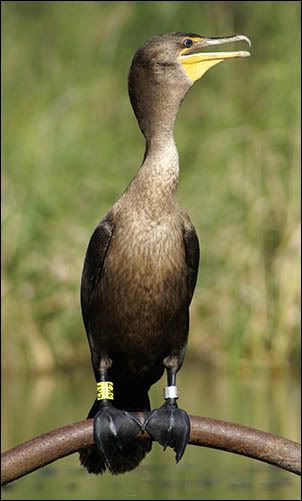 Some more coots escorted me for quite some distance back upstream.
This somewhat slender great blue heron came flying in for a landing nearby so I made a U-turn and went back to see if it would stay long enough for a picture. It did…and then flew off.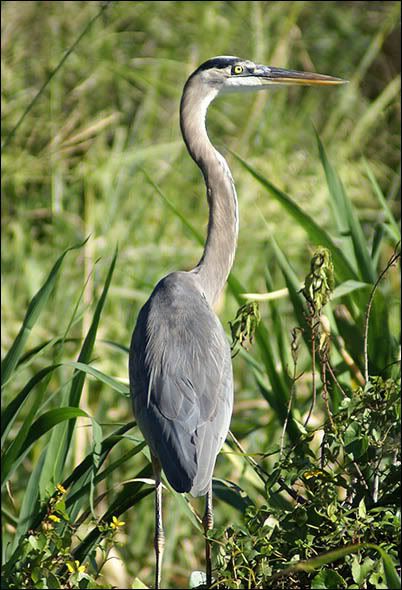 Ah, another egret—just couldn't resist…
I decided to go into the channel that leads to Blue Spring. It's so peaceful and quiet in there. I'm afraid I startled two deer that were near the water's edge on the left as I went in and they went crashing through the watery edge of the woods and away in fear of me; I worried they would break a leg in their hurry to escape. Shortly after that, this critter came down to the water on the right side of the channel.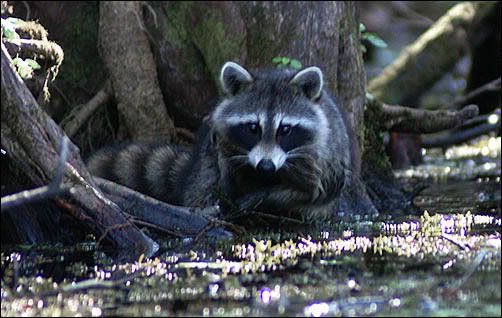 The solo canoeist passed by going upstream as I was emerging from the channel. I dawdled around to let him get far ahead of me. This little blue heron was nearby fishing.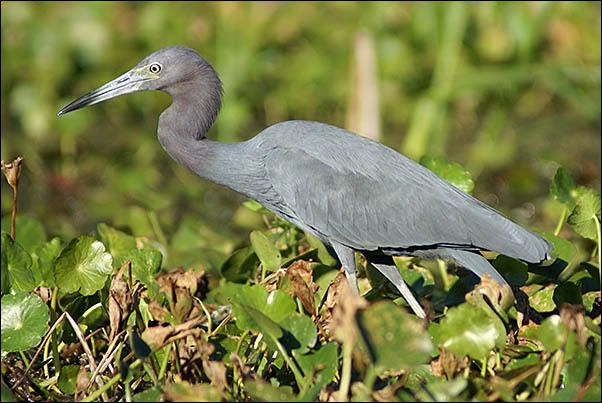 It was a great day on the river.
My first camping trip of the fall—on a lake, of course—is coming up soon. Stand by.