Having gone on the last three trips to two rivers and a lake that I don't often frequent, it seemed to be time to check in with the Wacissa again. I enjoyed those other paddling spots and will be returning to all of them, but the Wacissa is the bird river. I see more birds, and more species of birds, on this river than any place else I have been.
I picked a good time to go. When I got to the parking lot there were two vehicles—a truck from Canada with a roof rack, and a large van with a multi-canoe/kayak carrier on the back. No motorboat trailers!
I passed what was probably the Canadian shortly after leaving the boat ramp. He was in a canoe. He was wearing a long-sleeved shirt similar to a bike-racing shirt. Given the high temperatures we are having, upper-80's to 90 degrees, I imagine he was getting somewhat warm. I encountered the large group from the van down by Cedar Island as they were paddling upstream and I was still going downstream.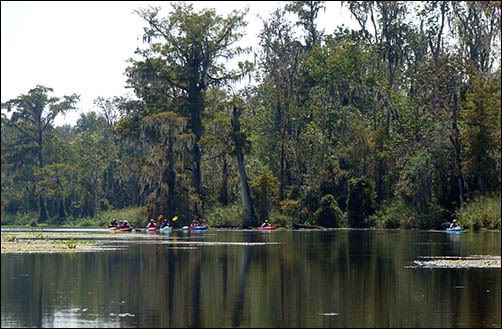 This little blue heron was fishing near the boat ramp. It looks like that might be remnant white feathers from its juvenile coloring. If I had done that series of photos of these birds, this would be the last—right before maturity.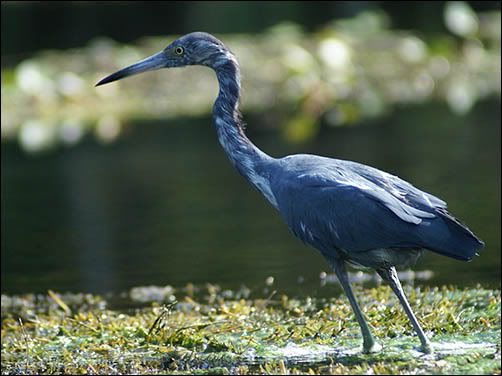 It was a perfect paddling day. No wind and a cloudless blue sky. It was great to be back on this river!
This great blue heron watched me pass from the shoreline.
Shortly after, I heard this green heron—very loud little guy. I think this is the first picture I have ever gotten of one with its neck extended quite this far.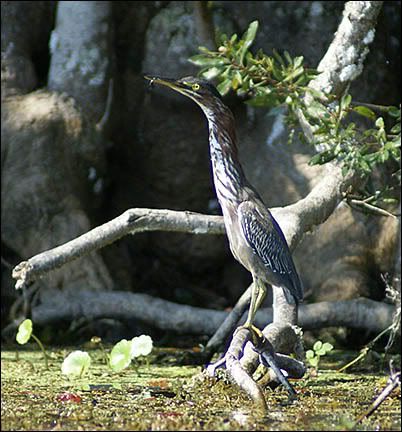 I read two articles recently, one in the Tallahassee paper and one in a western panhandle (Florida) magazine quaintly called Sweet Tea, that indicated that limpkins are becoming rare in Florida and sightings are few and far between. Well, that is not the case on the Wacissa. I'd say it's rare to go more than 10 minutes between sightings.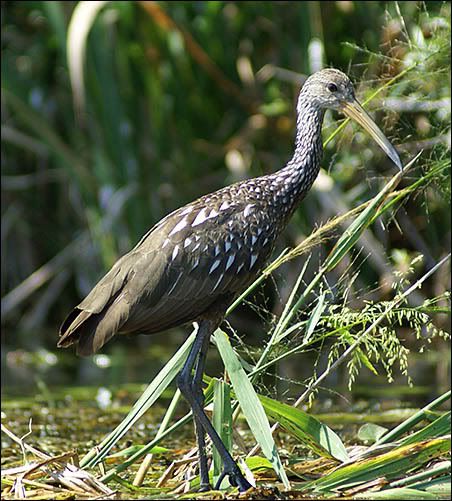 I can never resist taking ibis pictures.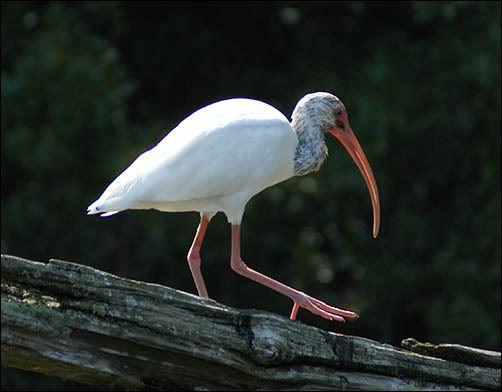 I don't often take pictures of small birds in the trees—not that I don't like them, but they are hard to spot and tend to fly off before I can get focused on them. This little one landed on a branch right in front of me and didn't seem to be going anywhere, so I managed to get its picture. I don't actually know what kind it is, but it's cute.
And speaking of birds flying off, I am constantly taunted by belted kingfishers. You know these birds, they are the ones that make a chipping noise and swoop around over the water, occasionally snatching some hapless creature from it. They often seem to enjoy flying just ahead of paddlers, flitting from tree to tree as you get close. I have found them to be impossible to photograph. This is my best attempt so far—borderline good enough to include here, but here it is.  I'll keep trying.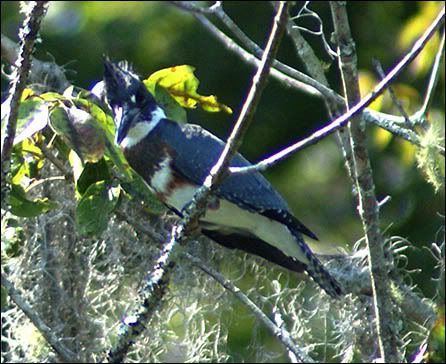 I turned around just short of Cedar Island. I saw many juvenile moorhens today, including this one.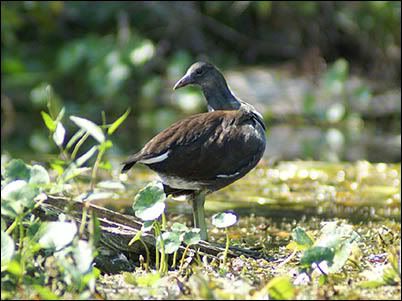 As I was paddling upstream I heard a splashing sound and saw a female wood duck having a bath in a little sheltered area along the shoreline. And guess who was nearby watching over her?
That was fun! And of course, seeing me, off they went.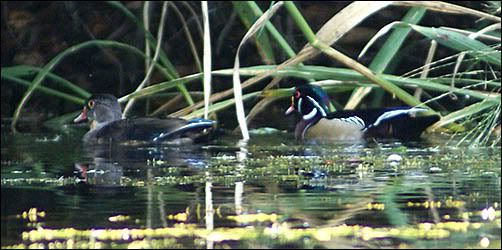 Sorry I interrupted her bath time.
It was an easy paddle back to the boat ramp. This little blue heron was standing so still, I had to grab a picture of it.
A great 4-hour paddle today under ideal conditions.
Stand by for the next report. The North Carolina trip is coming up soon!