While yesterday's trip to the river produced some good pictures, it was less than ideal Too windy, and I was going in circles to stay near the boat ramp. When my friend Abby told me she was free to paddle today and suggested we go to the Wacissa, I jumped at the chance to have a do-over on this river.
I also had something new to show Abby. Few people realize that you can go to the right from the boat ramp if you cross the river first. You can't go very far, but the little bit of river that extends in that direction is interesting and different from the rest. It's populated; you will come to docks and boathouses, but you will also be close to the woods on either side. Also, there is a spring there. So I took Abby down there to show her.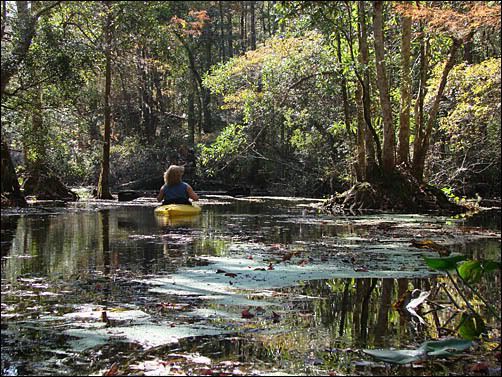 This egret was fishing as we passed by.
After we explored that, we set out downriver. Today was many times better than yesterday as far as paddling conditions—no wind at all, and the current was mild.
Abby is on a quest to spot an Ivory Billed Woodpecker, and this river is a potential sighting spot. I noticed that her yellow kayak blended well with the shoreline wildflowers during one of her stops to check out the trees.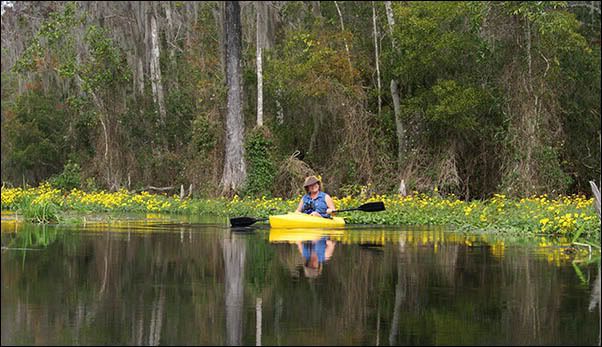 While she covered the east side of the river, I paddled along the western edge, always hopeful to spot a wood duck where I have seen them before. I had no luck with wood ducks but this ibis was perched in a tree overhead.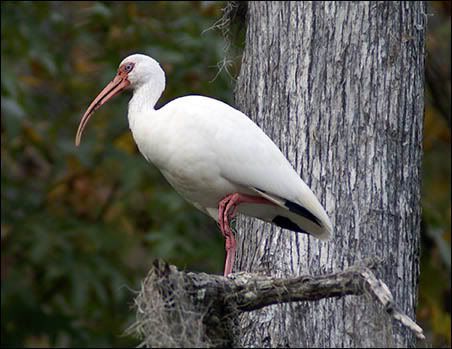 As we got closer to Cedar Island, I was absolutely amazed to see Bob The Tame Limpkin (limpkins are reportedly "growing rare" on Florida's waterways but are on the Wacissa in abundance) in exactly the same spot as he was when he was previously featured on this blog. I parked in exactly the same spot as before, and could not resist taking a few pictures as he brought snail after snail up from the river bottom.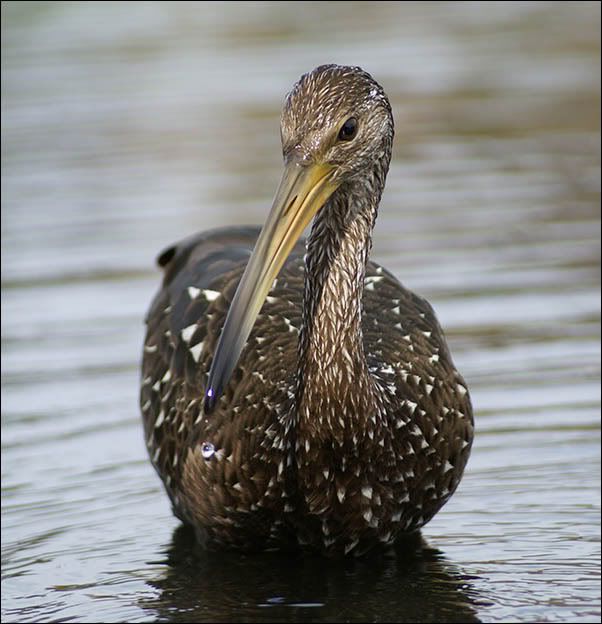 ---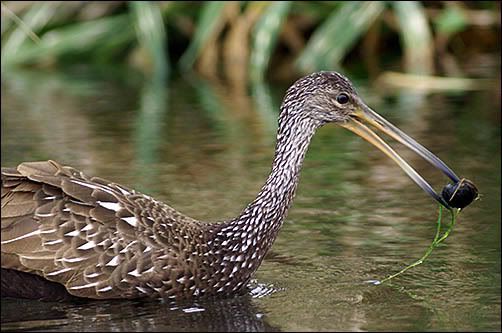 We turned around at Cedar Island and paddled back upstream against a very mild current. This anhinga was drying its wings in a low tree.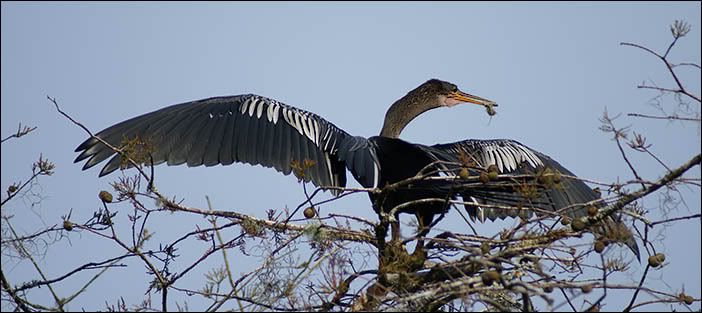 Abby (not only a bird magnet if she does say so herself, but also talented at spotting wildlife in trees) saw a raccoon sleeping fairly high up in the crook of a tree along the shoreline, where the limb met the trunk. Its back was to us and so it did not present its best side for a photograph. How nice it would be if it were to wake up and look at us. Of course there is the ethical consideration of how appropriate it is to wake a sleeping creature just to get a photo of it. Out of respect for that, we never raised our voices as we lingered below it saying things like "Look at those dogs! Are they coon hounds?" and "Wakey, wakey, eggs and bakey" and the like. No luck, it was really sleeping soundly. So, no picture of the raccoon in the tree
There were lots of ibis out, a juvenile (the same one I saw yesterday?) and many adults. This one stood out as it watched us from a cypress tree.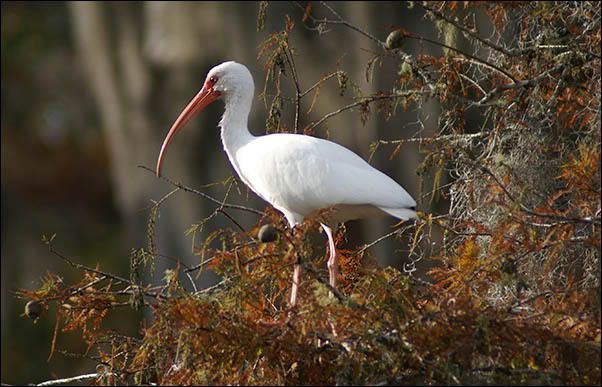 On our way back upstream we pulled into the channel that leads to Blue Spring—I was hoping to see that raccoon again. It was wonderful in there. We saw egrets and herons and of course ibis, but no mammals this time. The sun was getting low in the sky as we were leaving the channel.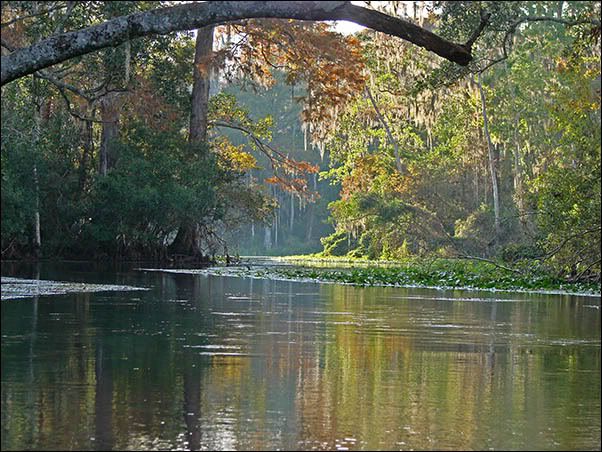 We were on the water for more than six hours—that might be a new record for me! Only one stop to get out, which came up early on when I had to remove a small pebble that was preventing my skeg from deploying. We both have comfortable kayaks, and the river itself brings such a feeling of relaxation that time just flows by like the current.
This was a fun trip, I'm glad I went back for the do-over. I'm still planning to go camping next week. Stand by.