Early on it seemed this would be a very short paddling trip. About 15 minutes after leaving the boat ramp a strong and steady downstream wind kicked up. The first mile of this river has very little current and so I thought I would just cover that and turn around—as paddlers of this river inevitably find out sooner or later, battling both a strong wind and the current in miles two and three can be pretty rough (it's probably not much better in miles 4 and beyond, either). So I drifted/paddled downstream for about a mile. This juvenile ibis was doing some fishing in the middle of the river.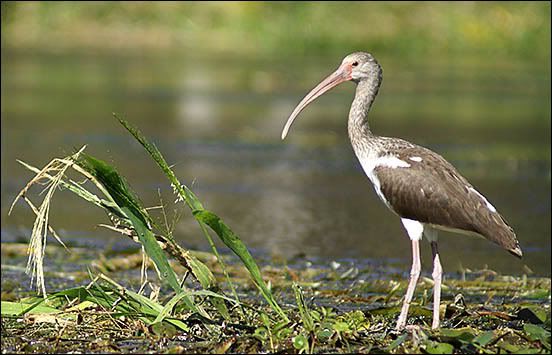 I went in to the Blue Spring inlet for a little break from the wind on my way back upstream. A raccoon showed up at the water's edge again, this time on the left side going in. No pictures this time (which would have been essentially identical to the one taken on the previous trip to this river).
When I finally emerged from the inlet, I discovered that the wind had died down. It was still early and so I decided to go back downstream a short way on the other side of the river. I was the only one on the water; in fact, my car had been the only one in the parking lot when I arrived, and was the only one when I left. The stillness, however, was shattered fairly regularly by the sound of gun shots—it's hunting season. Sound really travels over water, doesn't it? It sounded like they were using cannons, or maybe explosives.
I came to a duck similar to the one I recently saw on Lake Seminole—still don't know what it is. Looks a little like a female merganser but the beak is the wrong color.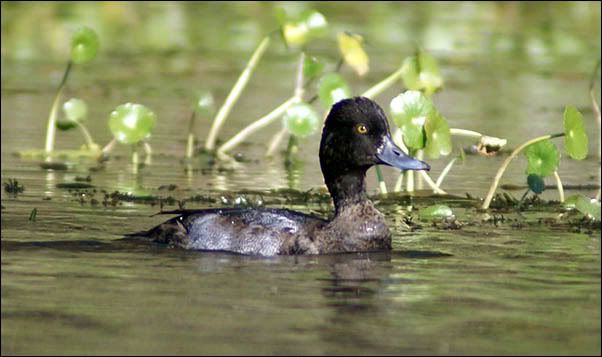 It was hanging out with the coots, as the other one had been.
After awhile I turned around again (kind of going in circles today…) and headed back upstream (again). I hadn't planned on taking any limpkin pictures, although they were out and about in numbers today. But this one just sat there as I passed close by, so I figured if it was so willing to pose, I should oblige by taking its picture. And showing it to you.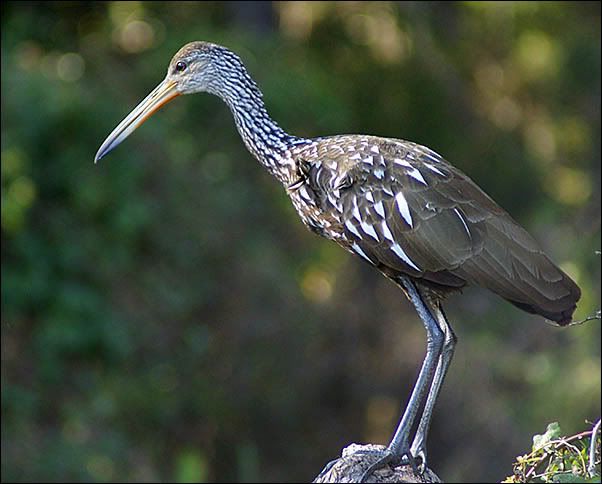 As I approached the boat ramp area, I came to this juvenile little blue heron—haven't had one of these in this blog for awhile.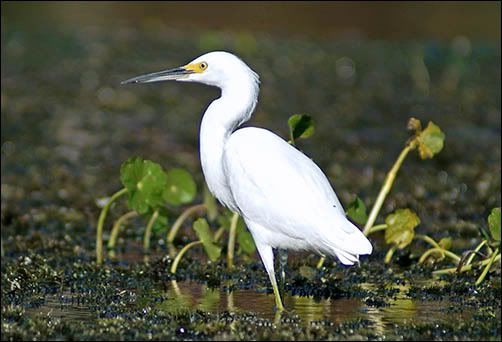 A mature little blue heron was perched on a log nearby so I paddled on over to see it.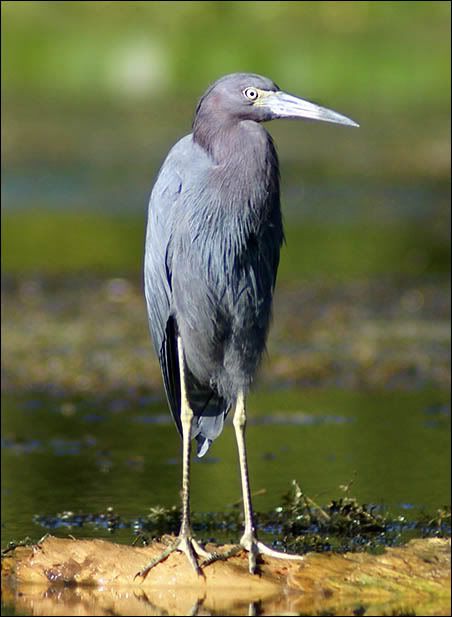 I had seen an otter near where I turned around, who seemed very put out at my presence and barked at me a few times before disappearing under the water. I know that there is another one that hangs out across the river from the boat ramp, and since the wind was still quiet, I decided to meander over that way. No luck with the otter, but this great blue heron was standing regally at the edge of the water.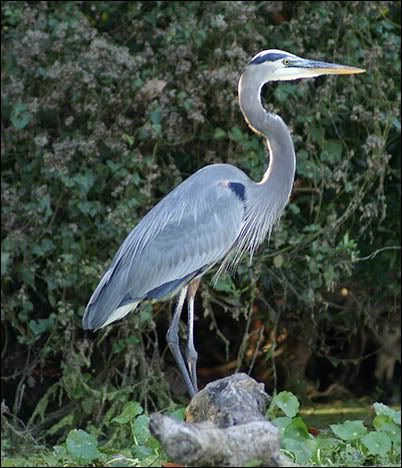 I circled around all the surface vegetation to get back to the channel that leads to the ramp. Those little sandpipers were gathered in groups along the right edge.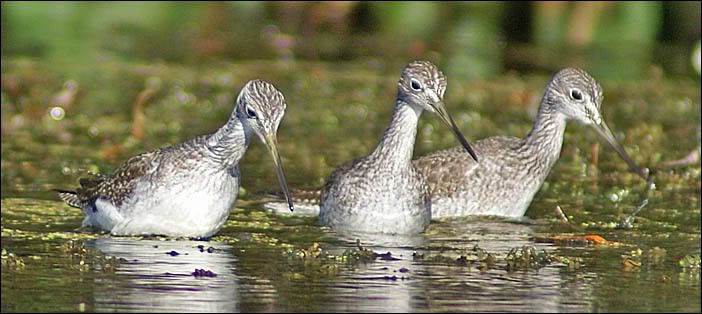 It was an odd day, I ended up spending over 3 hours on the water but covered very little distance with my general circling and milling around within a mile of the ramp. Still, lots of birds, an otter, and a raccoon were part of the scenery, so it worked out okay!
Another camping trip near water is in the plans for next week and will likely be my next paddling trip. Stand by.