I put in at the boat ramp at Manatee Springs State Park. This boat ramp leads to the "spring run," which is a short channel that leads from the spring to the Suwannee River. There are two things you need to know about this ramp. One is that, following a trend I have noticed in many Florida state parks that claim a boat ramp, you cannot drive directly to the ramp. The woman at the park entrance station indicated that it was about 8' from the "unloading area" to the ramp. I asked if it was pavement, gravel, or grass. She said there was both pavement and grass. None of this turned out to be the case. It was a considerable distance from the unloading zone and over pavement and gravel—there was grass in the picnic area nearby, but I don't recall any in the shortest route from the unloading zone to the ramp. So if you are alone and cannot hoist your boat onto your shoulder, take a cart. I left a long strip of white fiberglass over the pavement since I can't carry my boat and did not think to take a cart. The second thing you need to know is that their brochure says that out of consideration for the manatees, the spring run is closed to all boat traffic from December 1 to March 31. If you are reading this or planning to go paddling in that area during that interval, you can use the public ramp about 3 miles from the park, which you can in fact drive onto and unload your boat into the water. I drove to it to check it out before heading for home. There's lots of parking, it's a good ramp.
The water was so still that I had asked someone earlier which way was upstream. He told me that it was high tide and that's why it was so still (and that going to the right was upstream). I did not realize that this part of the river was affected by tide. This made me curious about what happened to the spring run, which was very shallow—looked to be about 3 or 4 feet deep. He said "Oh, it all goes underground." So I said well, ok, if I go out paddling for four hours and low tide comes in, will I be able to get back to the boat ramp? Oh yes, he assured me, you can always get to the spring (the boat ramp is right next to the spring), the run stays 8 or 9 feet deep. At this point I decided this might not be my best source of information (he was not a park ranger, he seemed to be doing some maintenance work on the walkway that runs along the spring run) and that I wouldn't be out that long anyway.
There were many, many buzzards flying around and perched in all the trees along the run and on a small island where the run meets the river. I have never seen so many in one place. They are not the most attractive bird, in my opinion.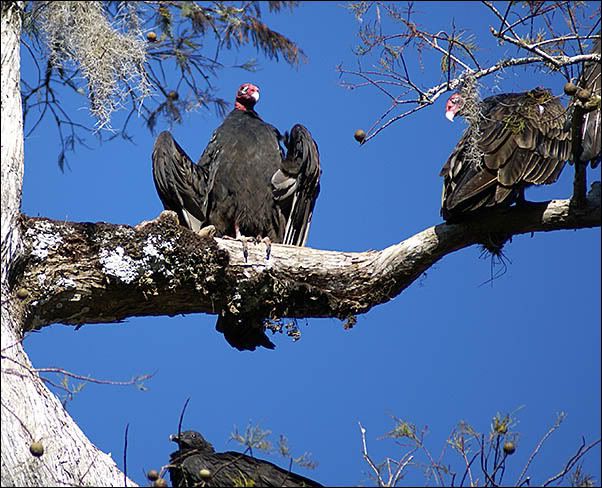 The water in the run is, of course, crystal clear and turquoise in color. It's odd for me to be on the Suwannee and have it be as clear as the Wacissa and Wakulla, which it is for some distance from the spring. Our section of Suwannee is also filled with tannins and tea-colored, not clear as it is there. As I got farther from the spring it lost some clarity, but turned a really pretty lake-green. The shoreline is different as well—we have high banks on both sides of the river, while in this section the shoreline is level with the river. Lots of cypress knees.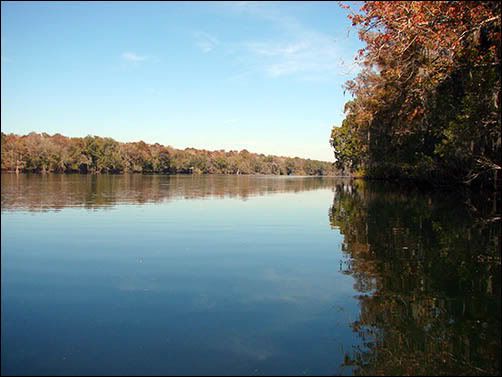 These limpkins were perched on a tangle of deadwood near where the spring run enters the river.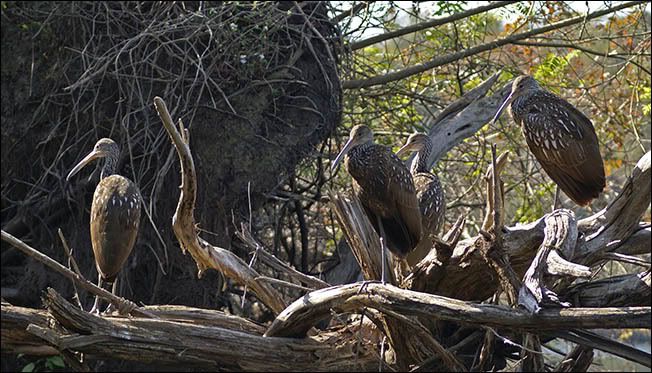 Now I know why people from that part of the state look at me funny when I say the Suwannee has no wildlife. While it's true that the part of the river near me, which is around where the Withlacoochee runs into it, is free of all wildlife except for the occasional turtle, the part of the Suwannee around the park is teeming with birds of all kinds, gators, and turtles.
This pileated woodpecker was working on a tree near the river's edge.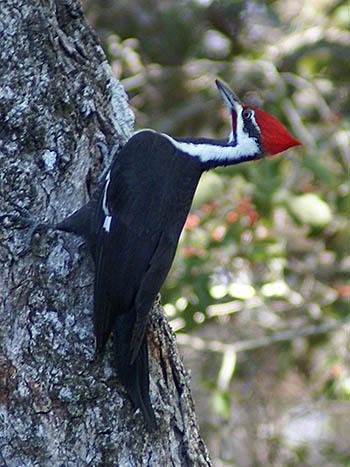 I paddled for a little over an hour upstream. It's very pretty and I saw only two houses on the opposite shore—this is a nicely unpopulated section. I planned to do most of my paddling the next day and so I turned around and headed back (I wish I had known the next day would be too windy to paddle!). I saw a couple of ducks that I had never seen before—my bird book leads me to think they were hooded mergansers. Their head crest is not always raised. I got this picture (in abysmal lighting, if only it had been on the other side of me…) of one with the crest up.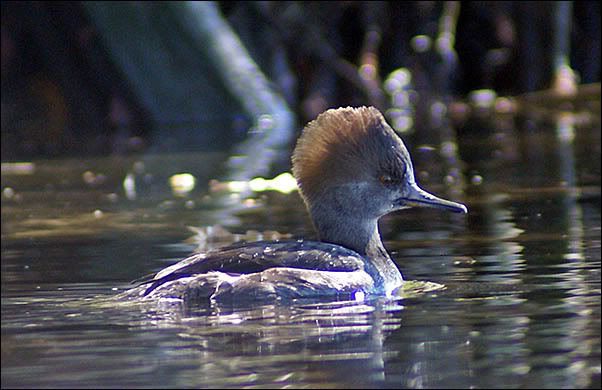 As they swam away from me I took another—the crest on the one in back is all the way down, and the one on the lead duck is at about half-mast. Strange birds.

This egret came swooping across the river and landed not far from where I was drifting downstream.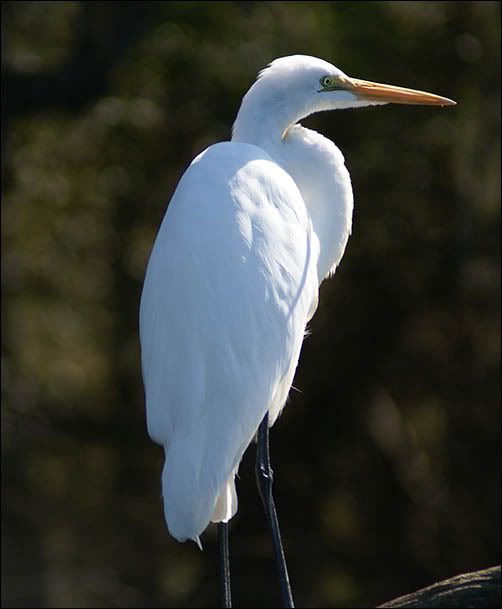 Having seen the mergansers, I thought this bird might be some kind of equally exotic-looking duck that was perched on a tree knot. No, no such luck….just another buzzard!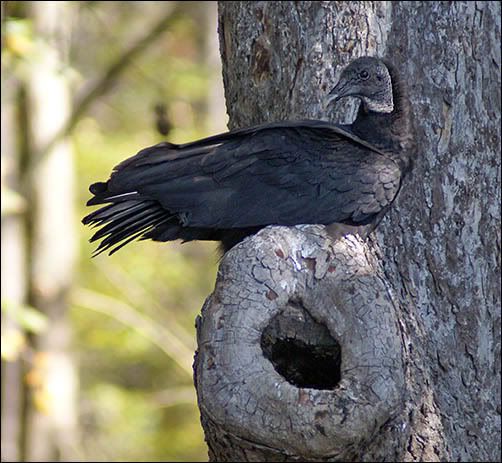 I wish I had stayed out longer. I will be going back to this park again soon, but possibly not until after the spring run ramp is closed, so I don't know when I will see this section again. It certainly gave me a whole new appreciation for this river, which had previously been pretty far down my list as a paddling destination.
The camping part of this trip and photos from that are posted, as always, on
Camping Tent Tales
.
Stand by for the next paddling report.