Christmas came a bit early for me and I went out yesterday to get my new kayak, a Prijon Motion. As described in an earlier post, I happened to paddle this boat at a demo day and fell in love with it.
I took it to the Wacissa since it's close by and a good place to try out a new boat—minimal current near the headspring, a little stronger a mile downstream. Needless to say, I had to get some pictures of the boat before it went on its debut trip. Interestingly, it looks downright orange in these pictures, when in real life it is red.
---
The bird population in the first section changes by season. This is the time that there are a lot of those little sandpipers there; in the spring there are more wood ducks, and in the summer both juvenile and mature little blue herons populate the edges. The sandpipers are cute.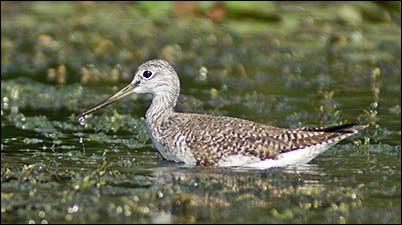 This one turned to look at me as I passed.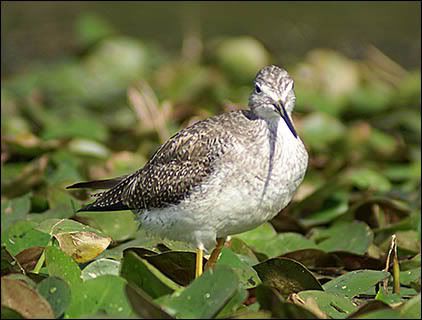 A strong wind came up behind me and blew me downstream. Downstream wind is less than ideal on this river since it is downstream-first by necessity (since the boat ramp is at the headspring) and that means fighting that wind during the second half of any trip.
As I drifted downstream I noticed that the top of the seat back was hitting me around my lower waist, above my hip bones instead of comfortably on the bones. Also, as I had noticed during the demo, my thighs were a little low to make good contact with the thigh braces. The seat on this boat is padded and so I had left my Skwoosh cushion in the car. I use this cushion in both the Mystic and the Montauk—in the Mystic just as cushioning for comfort, in the Montauk because I need the extra inch of height to make all the contact points fit right. So I decided to turn around after about an hour to go get the cushion. It was only about 1:15, I had plenty of time. Also, I wanted to see how the boat paddled against both wind and current at the same time.
This boat is (about, depends on your reference) 14'11" long and 23.5" wide. The Mystic is 14' long and 21.5" wide. The Mystic is fiberglass, this one is plastic. I'm not sure how those factors compare when it comes to the dynamics of the boat, but they must balance it out in some way since this boat handled the current and wind every bit as well as the Mystic. I did not get the optional rudder for it and so it is without skeg or rudder. It tracked fantastically, even when the wind was not coming directly at the bow. It moves very fast and easily through current and wind. I was a little surprised.
This little blue heron was sitting on a branch in the middle of the river and yelled at me a bit as I went by.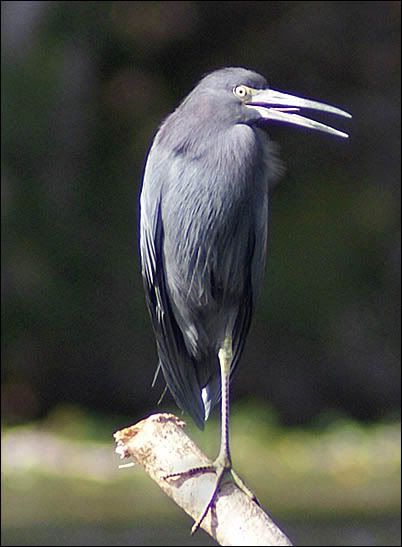 Incidentally, a friend of mine told me that while birds may appear to only have one leg (which I always attributed to being around all those gators), in fact they often hold one leg up against their body for warmth, which makes it disappear into their feathers and makes them look one-legged. So there you go.
Ibis were out in number, as usual, as were the limpkins.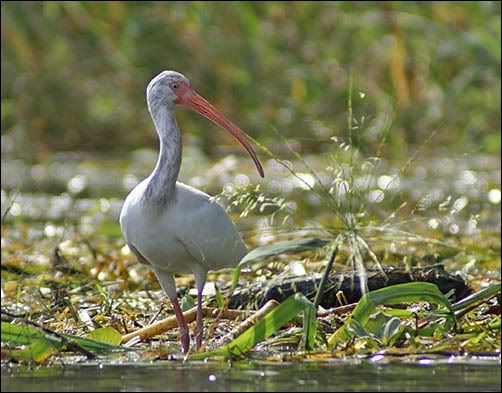 So I got back up to the boat ramp and got the cushion and headed back downstream again. Ah! Perfect! It fit like it is supposed to; seat back was more comfortable and thigh braces were just right.
On my way back downstream I passed this great blue heron hanging out by the island near the boat ramp. These birds seem to be sporting some breeding plumage these days, with the extra feathers on the chest and head.
I saw this little blue heron hunting for food and pulled into the surface horticulture to watch it.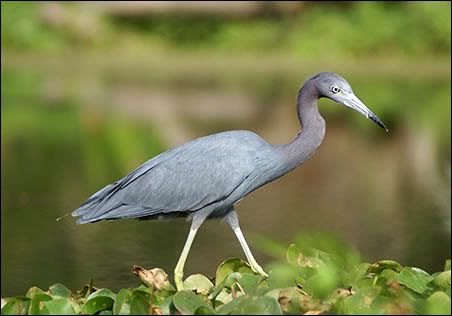 It moved behind some high plants at about the same time that it caught some morsel, but I did get some of it in a picture: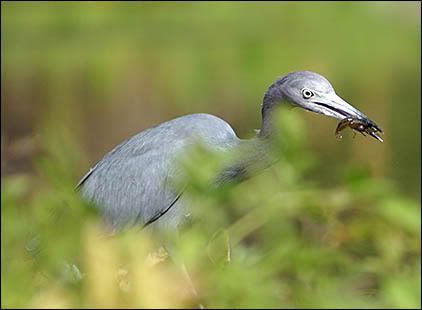 I went into the Blue Spring inlet and sat parked along the edge and had a snack and watched for the raccoons I have seen in there before. They didn't come down to the water while I was there, but it was peaceful and a nice place to spend a few minutes.
This ibis was on a branch sticking out of the water near the entrance to the spring.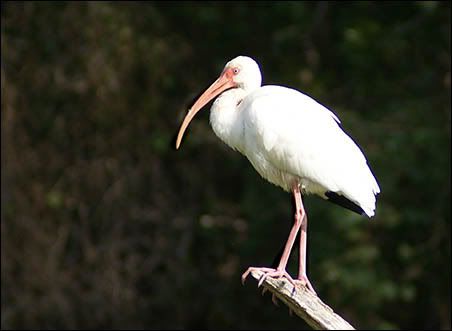 Since I had a few errands to run after getting off the water, I decided to head back to the boat ramp. I passed a group of grebes over to the side. I think these birds are just adorable.
So I got back and loaded up the boat. When I was leaving the boat ramp parking lot, my paddling buddy Abby was just pulling in with her kayak. Bad timing—if I had lingered on the water a bit longer and had not already loaded the boat when she arrived, I would have gone back out again. We talked for awhile and then she went off downriver and I went to run my errands.
It was a good paddling day and I am very impressed with the Prijon Motion, more than I expected to be. I think this boat will get a lot of use.
I have plans to get out and about next week, either camping or day trips (or both). Stand by.