I know—this blog has been stagnant for a much longer than usual time! Well, that's only because it's been a longer than usual time since my last paddling trip. First, we have had some cold (for us) weather here, with the daytime temps barely creeping into the 50's. As I've mentioned before, I am a Florida wimp when it comes to paddling in less than 60 degrees. Other reasons for my inability to get out paddling now that the weather is warming back up include a flood of pesky work and illness in our oldest dog (who is hanging in pretty well so far, but I didn't want to leave for the day till she was a bit farther out of the woods). Today I had plans to go out to a river first thing this morning and got a double whammy—work came in that required immediate attention and the dog had a relapse. The universe may be trying to tell me something.
Maybe tomorrow I can make the trip I had planned for today. Or maybe Thursday. But just in case I continue to be unable to get out paddling for the rest of the week, I decided to post a few pictures that didn't make it into their respective blog posts only because of my desire to keep the loading time reasonable by limiting the number of photos for each post.
I found a few gator pictures that got left out. Both of these were taken on the Wakulla River: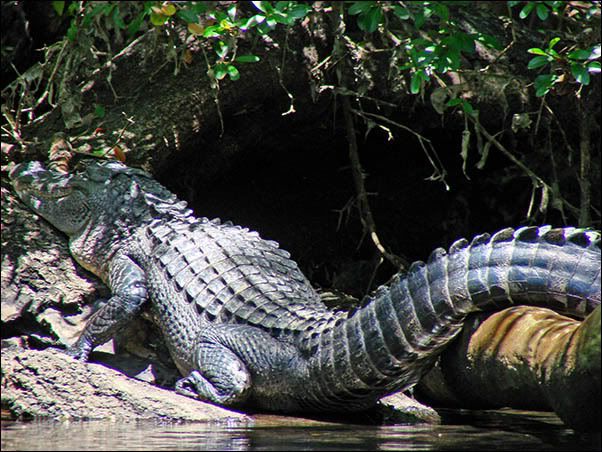 and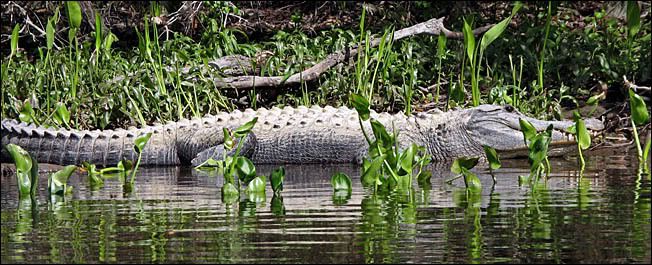 I also found this limpkin photo that I think is part of a series I took of the same bird (but not Bob, the Tame Limpkin); one of the others got used in the post. This is of course from the Wacissa.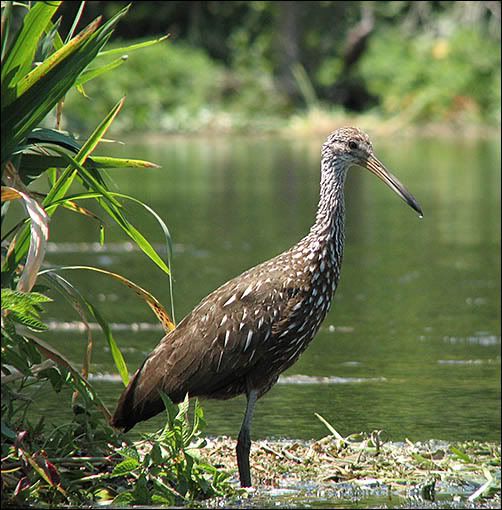 The plan is to go in search of that Prijon Motion kayak at the end of the week, and if it's still available, purchase it and hopefully take it out for a debut paddle. Stand by.