I had been planning to get to the Wakulla today, and after dealing with a little pesky work in the morning, I headed out.
No cars were in the parking area, and no cars were at the T'n'T canoe and kayak rental place—I'm detecting a trend here on weekdays. So I unloaded and launched. The tide was about halfway in when I left the boat ramp area. Normally the first short section of this river is a bit of a struggle to get through since the current is almost always swift, and it has many springs adding to the flow. However, there was a strong wind blowing when I put in, and it actually pushed me upstream, creating the rare situation of my not having to paddle at all in the first section! How great was that? The upstream wind was strong enough to cause some waves on the water that broke audibly near me. Of course my pragmatic side was yapping inwardly about how this would be a real problem when it came to getting back. My optimistic side countered by pointing out that weather systems change and just because it was windy then didn't mean it would be windy in 2 hours.
(The optimistic side was right, the wind died down and the paddle back downstream was in calm air.)
The paddle upstream was peaceful. I passed a guy fishing in the wide section near the boat ramp, and the only other humans I saw all day were a couple on their dock.
The turtles were out in great numbers. This log had no room for any more…
I have never seen coots on this river. I've seem moorhens in the upper half, but never any coots. Doesn't seem to be a good reason for that, but there you go. However, today there were several groups of them, both at the upper and lower boat ramps. This one watched me paddle by.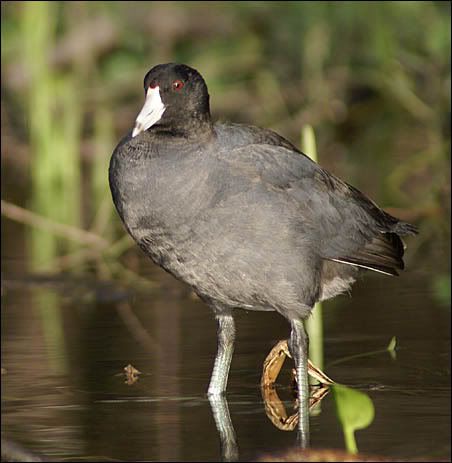 There were lots of cormorants, as usual. One spent a great deal of time splashing while bathing as I passed. Others were just perched on fallen trees and exposed logs. Their eyes really are this color.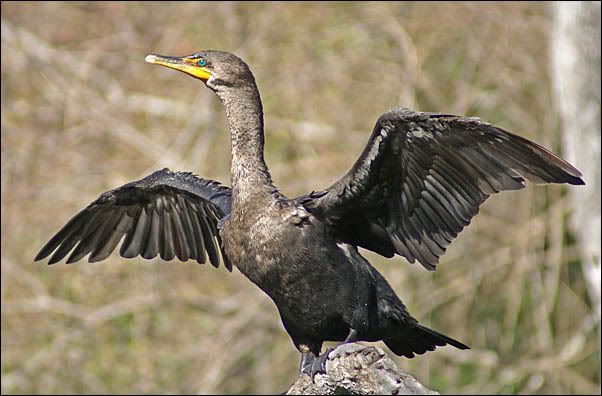 Well, I'm going to just have to consider this little bird pictured below to be part of the typical blog post, since they have been showing up here so often. Not my fault—they perch close by and don't fly away as I approach, so what else can I do?
I haven't seen an alligator on this river for a long time; it's not unusual for them to hunker down for our winter. But today I saw several small ones. This one was lounging in the backwater area near the upper boat ramp.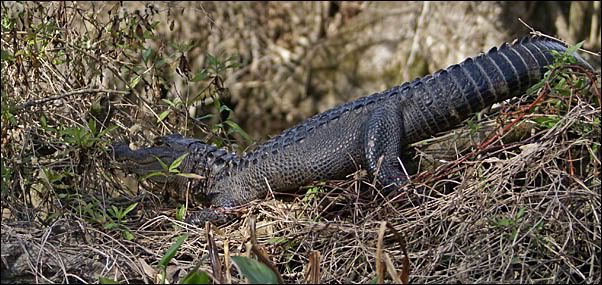 I paddled all the way to the upper boat ramp and got out and stretched my legs for a short time before turning around to drift back downstream. I took the little channel that runs parallel to the main river, though not as far in as the backwater areas. This little blue heron had caught a crab snack. These birds are very common on the Wacissa, but less so on this river.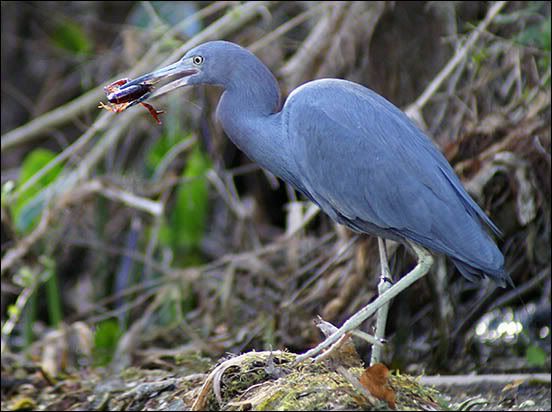 Last time I was here, I saw many ibises. This time there were far fewer (why?), but I did get this somewhat notepaper-like photo of one perched on a tree along the river edge.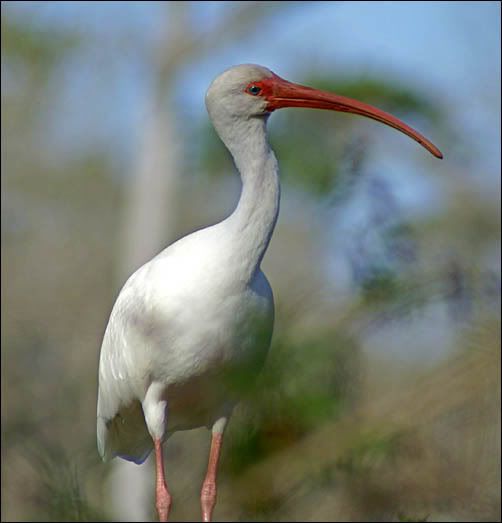 This cardinal stood out vividly in the mostly-gray-with-a-little-green landscape we have this time of year.
I saw a few egrets here and there along the edge. I particularly like it, as you know if you are a regular reader here, when these birds look directly at me—they just look so goofy.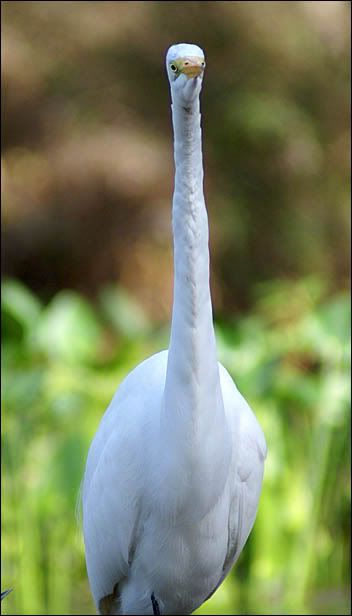 Just about the time that I was thinking about the fact that I hadn't seen any great blue herons during this trip, I spotted this one a little distance off the river, in the shoreline greenery: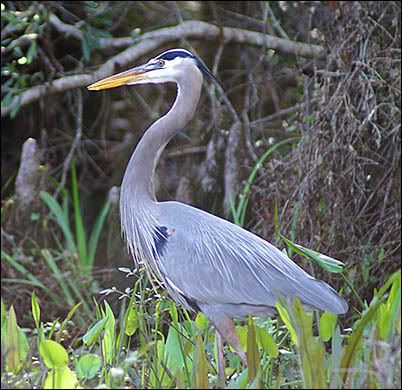 And then I came to a reptile grouping, a turtle and gator in close proximity.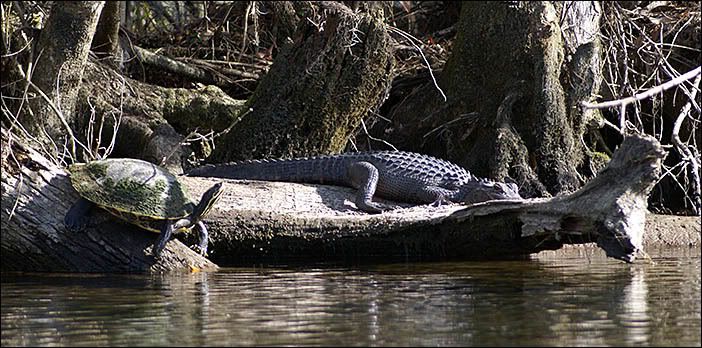 I was out 5 hours today. The sun was low as I approached the boat ramp. This cormorant was drying its wings, and even though I knew I had taken a similar picture earlier in the day, I decided to get this one, too, since I liked the lighting.
This was a great day on the river. I hope to get back out paddling again next week. Stand by.