Well, it's happening again… rain and cold, followed by rain and cold. My husband went back to work this morning after a 10-day vacation that was partially responsible for my lack of paddling trips. Weather was another factor. Last Friday was the only day with ideal paddling weather, but we spent the entire day here waiting for the guy from the gas company to come (he never showed up).
So today was the big day! I was finally going back out paddling! Weather forecast was for sunshine and low 60's! A tad cool for this Florida wimp, but I could dress for it.
It's mid-day and it's 45 degrees out and the sky is shrouded in various shades of gray. And so another day goes by without getting out (I'm a fair-weather paddler, what can I say?). Meanwhile, this blog will begin to show signs of algae around the edges if it is not updated, so I am posting today to say that I have nothing to post. I will get back out as soon as possible.
I have several photos left that didn't make it into their respective trip posts, so it's nice to have a reason to put them up. These two birds were seen on the Wacissa.
I'll get back out eventually. Continue standing by…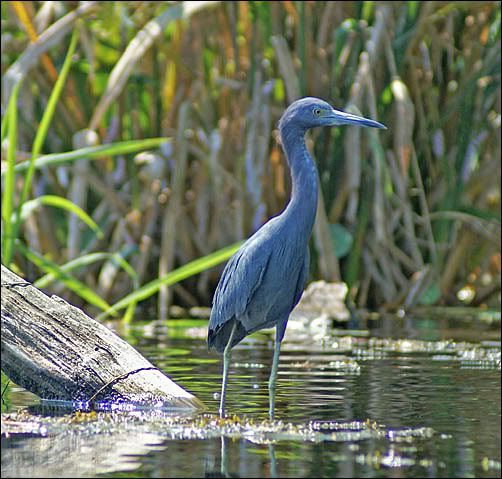 --