Okay! Maybe we can get back to paddle tales instead of walking-around tales!
I like to return to the Wakulla when it's been awhile between long paddling trips. While the birds are never as good as on the Wacissa, I love this river. The shoreline varies, and of course there are always manatees (the woman at the canoe/kayak rental place next to the boat ramp told me that a couple had decided to winter in the river). But mostly I just wanted to get out on some quiet water.
The photos from this trip are mostly of ibis, alligators, and performing turtles. For my part of it, I had a great time on a warm day in the sunshine.
The first picture I took was of this egret. I saw a lot of egrets on this trip, but this is the only photo I got. It was sharing its perch with several turtles.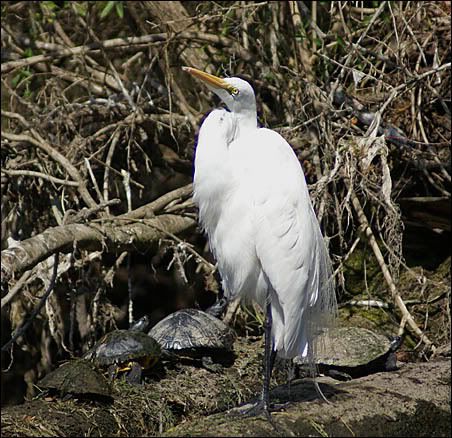 There were a lot of gators out today since it was warmer than our recent days. This one swam across the river very slowly in front of me.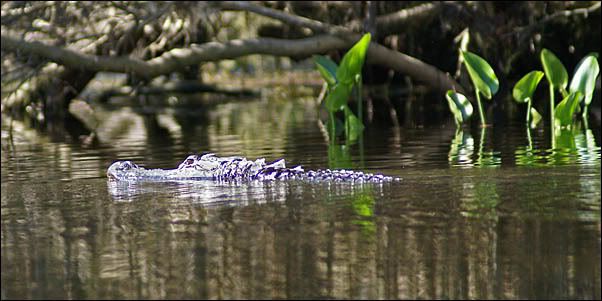 With nothing to provide perspective, you can't tell from a photo how large these alligators are. This one was very small. This is the time of year, a few months before gator mating period, when the babies from last year start appearing on the water. This one was about three feet long and very thin. It watched me paddle by with no fear. In a way this is good; as long as no one feeds or harasses this alligator, it will peacefully share this river with paddlers and be the subject of many photos.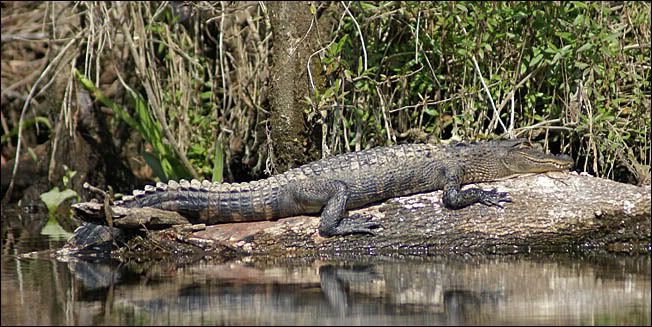 There were several ibises about. This one posed nicely for me along the shoreline.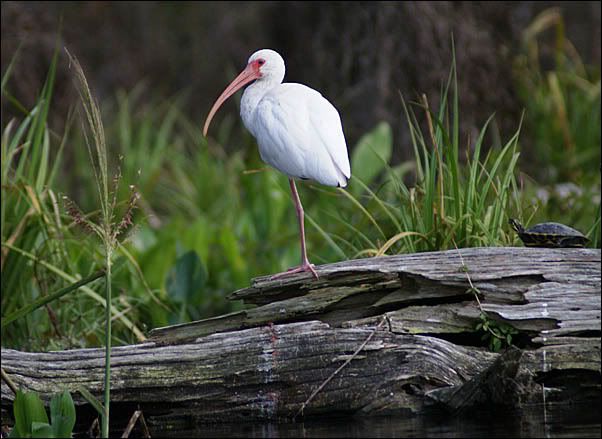 I like this picture of another ibis, taken in the off-river area near the upper ramp, since the sun happened to shine at that moment through the shadows and highlight its blue eye. These are neat birds.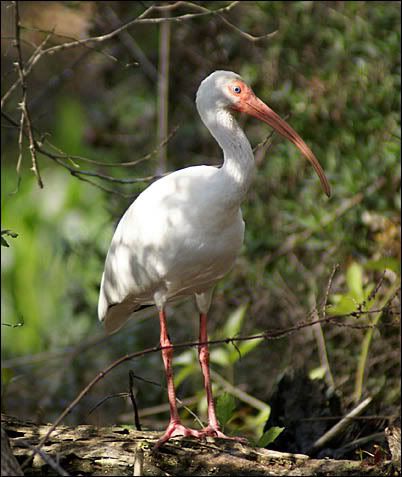 And then there were the turtles. Again, as in a previous post, here is The (or, maybe, An) Amazing Balancing Turtle!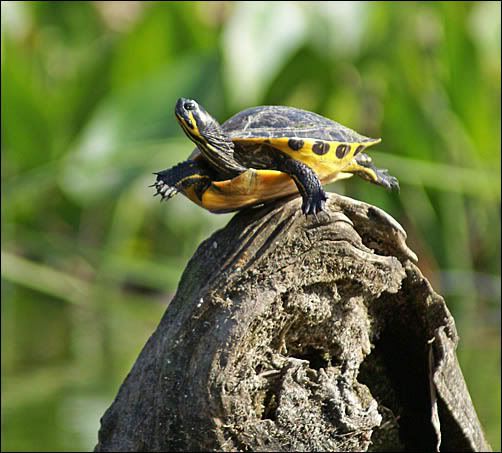 And then, as if that weren't enough, ladies and gentlemen, I give you The Three Turtles and their Amazing Pyramid!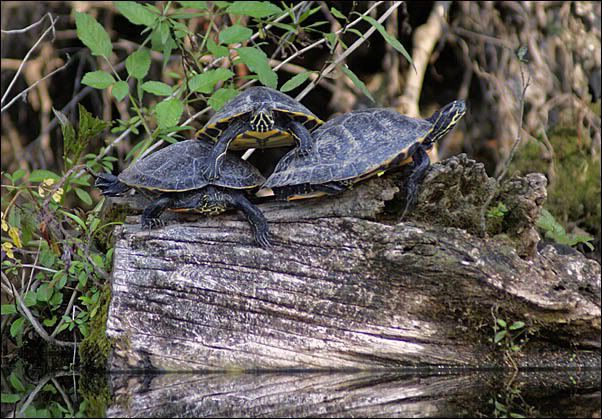 (Performances daily, with matinees on Saturday and Sunday. Available for birthday parties.)
It was wonderful to be out paddling again and I spent 5 hours on the river. If this weather will hold, I'll get back out somewhere tomorrow. If not, as soon as possible! Stand by.