Three paddle trips in three days, now this is how to make up for lost time!
The day started out overcast and so I took it to be a lost day for paddling. However, around noon the sun came out and it had become nicely warm, so, since the Prijon was still in the car from the last two paddling trips, I decided to head out to the nearest river, the Wacissa.
There were two SUVs in the parking lot with no roof racks or trailers so I assumed they had rented canoes or kayaks from the livery down the road. Other than those cars, it was empty. Nice! While I was preparing to launch I heard what I thought was an air boat on the river, but fortunately was only a low-flying helicopter.
It was a very peaceful paddle downriver. There were a lot of these little birds about, as usual this time of year. I have learned that these are willets.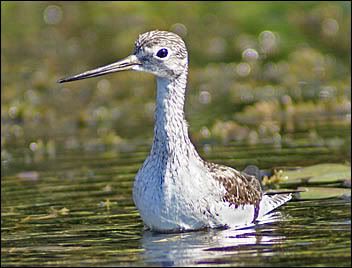 I went into Blue Springs and out the new channel I discovered last time I was on this river. It's getting more overgrown and so I'm sure it will be impassable by summer, but for now it's still a very wild and woodsy water trail.
I passed a group of people in two canoes shortly after leaving Blue Spring. For quite a while after that I had the whole river to myself.
I need to add sunscreen to the day hatch of the Prijon.
I turned around a little more than two miles downstream; I had gotten a late start and I wanted to go upstream at a very slow pace. The sun was behind me, making for nice lighting for photos.
I was drifting along the edge going upstream at probably no more than one mile an hour. I saw a wood duck nest box that the FWC had erected and was wondering idly whether they monitored it and/or cleaned it out between seasons when I
nearly ran into Bob
. The bow of my boat was about 18 inches from him when I saw him—and, being Bob, he wasn't particularly concerned and did not move out of the way. It was too late to steer away from him since I was moving forward and so close already, so I immediately paddled backwards. And said
hi Bob
and took his picture.
He was the only limpkin I saw on the river all day today. Maybe he doesn't know he should have gone farther south when the cold weather set in. I hope he has been ok on the recent cold nights.
There were several ibises in trees and in the little vegetation islands in the middle of the river.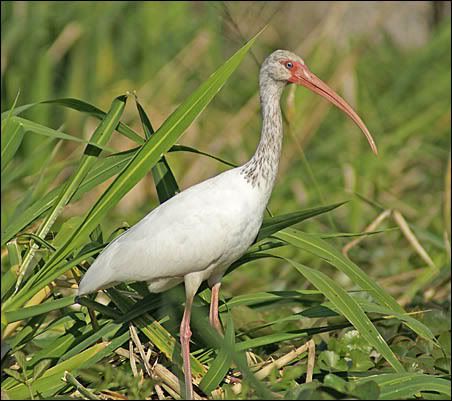 Most of the upstream paddle was uneventful as far as photo opportunities, and extremely peaceful and relaxing. I saw all the usual birds along the way, including little egrets,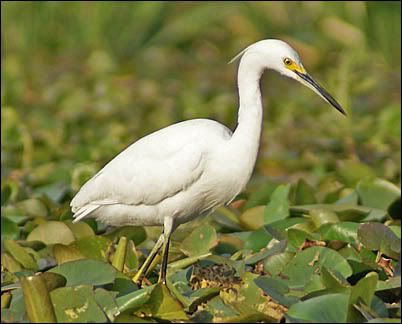 tricolored herons,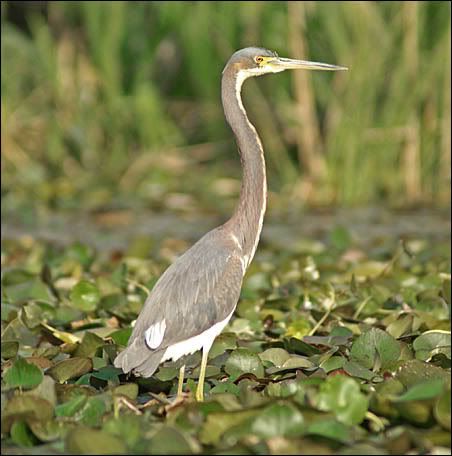 and little blue herons.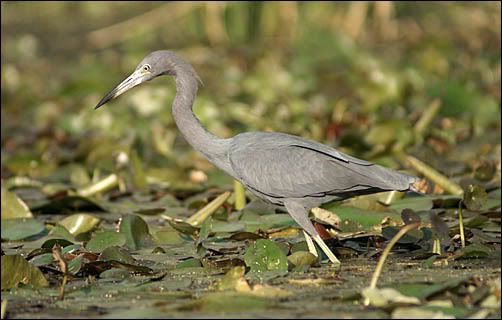 I wasn't the only one on the water as the shadows grew long.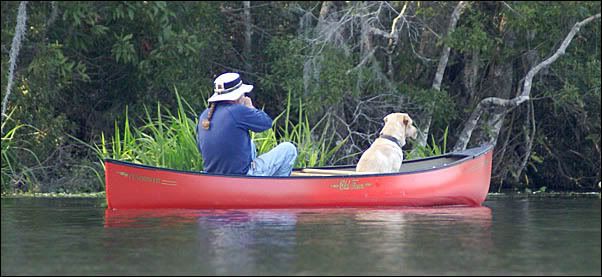 Near the boat ramp I saw what was probably the same black crowned night heron as appeared in an earlier post from this river.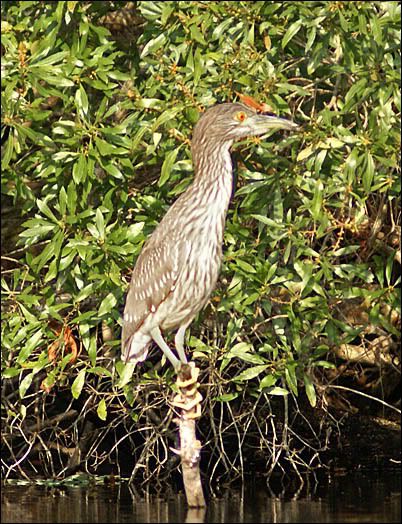 This was a great day on the water, I was out 4 hours. After the last three days, I need the upcoming weekend to rest my arms! Hopefully this weather trend will continue. Stand by.