It was time to get out in the kayak—I won't ramble on about all the obstacles lately in the way of paddling, but they have been persistent.
I got to the river at 12:30 on a day with bright sunshine through a cloudless blue sky. In the beginning, there was only a slight wind, and it was upstream—ideal on this river!
The seaweed harvesters were out again today; haven't seen them here for a while.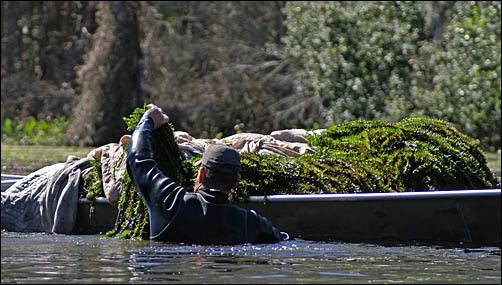 I drifted down almost to Cedar Island. There was a somewhat large group that left the boat ramp together, though they were paddling far apart. There were two members of the group in a canoe that had been more or less in my vicinity for the entire paddle downstream. The stern paddler kept up a constant stream of commentary. I was behind them as we approached the island and I noted that they went left, presumably to circle it. I would have gone that way. It seemed likely that the ongoing monologue would have scared off any birds around there, so I decided to turn around just short of the island and head back.
There was a cormorant tree along the edge…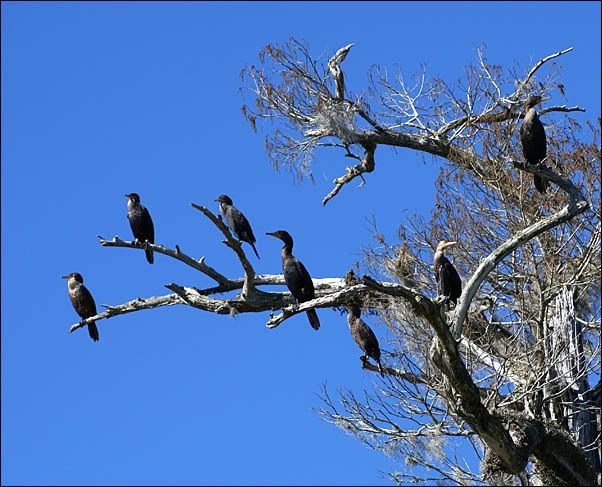 In fact, there were a lot of cormorants out on the water. I think a previous picture in this blog had a cormorant on this same branch sticking out of the water. Maybe they know how photogenic it is.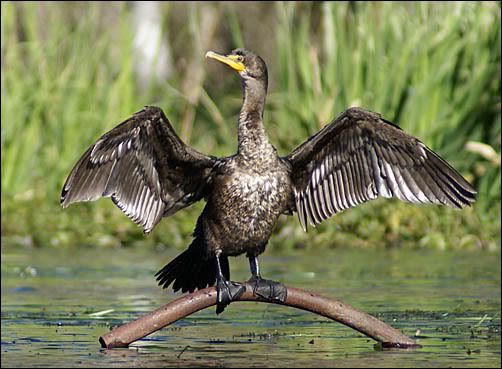 Turtles on this river are far, far more shy and timid than those on the Wakulla, so there are few photo opportunities. These two were enjoying the sunshine. Note the splayed back legs on the one on the left. A balancing turtle in training…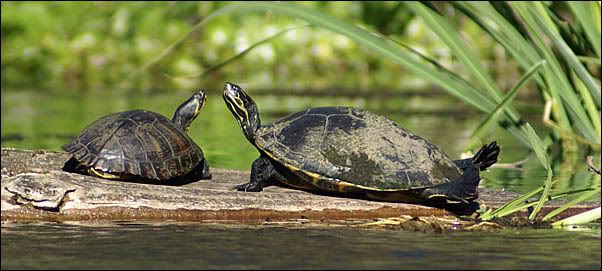 Over all, there seemed to be fewer shorebirds than usual on the water; our overnight temps in the low twenties may have something to do with that (maybe they have fled to warmer climes south of here). But there were more small birds flitting about over the water than usual.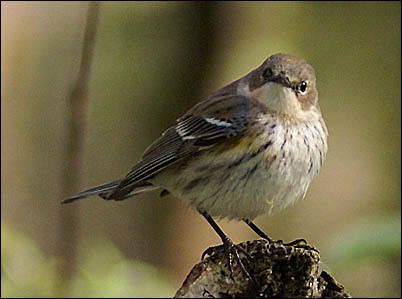 This red-shouldered hawk was perched in a tree keeping an eye on something in the water.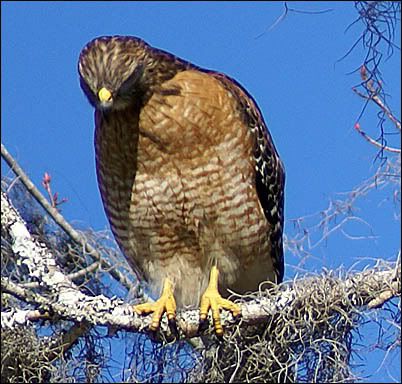 The upstream wind grew stronger as the afternoon progressed and ended up blowing me most of the way upstream, which was unusual and most welcome. I was out about four and a half hours, and the sun was getting low in the sky as I approached the boat ramp. This ibis was looking for dinner nearby.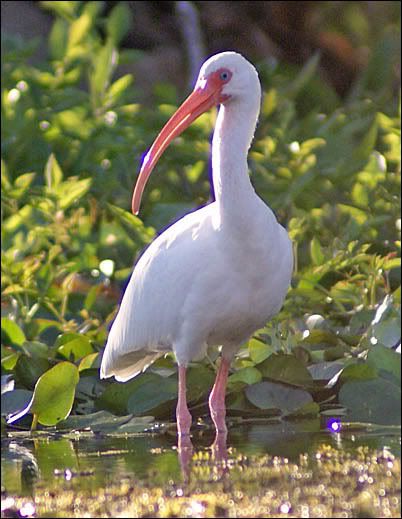 A great paddling day. Rain in the forecast for most of the rest of the week and more cold temperatures to come. Not sure when the next trip will be, but stand by.