We are finally getting some nice weather! So I headed out to the Wakulla today to see what I could see.
It was a great day on the river. No other paddlers, but several power boats, which were miraculously all going at trolling, no-wake speed. It was very peaceful. In its way, this river is quieter and calmer than the Wacissa.
The osprey are back! First time I have seen them here for months, and they are busy building nests! This one was at a high perch in a tree near a nest in progress: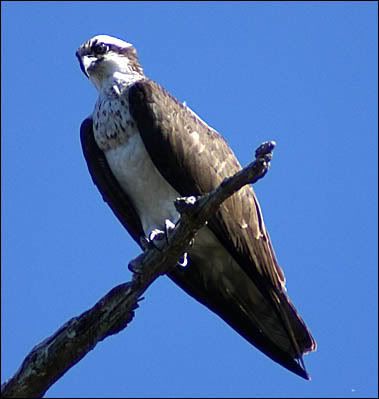 And then this one came along…now what does he have in mind? Filling the nest?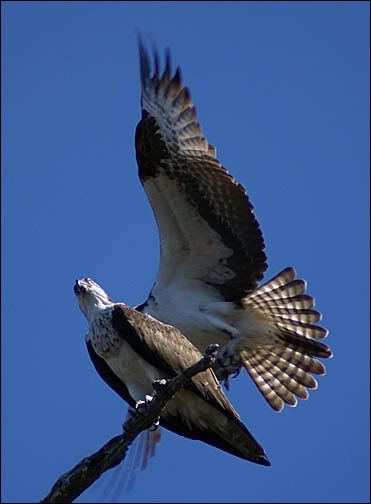 I haven't gotten a photo of a great blue heron that I have liked for a long time, but today was a bonanza. And there were more of them on the river than I think I have ever seen. This one,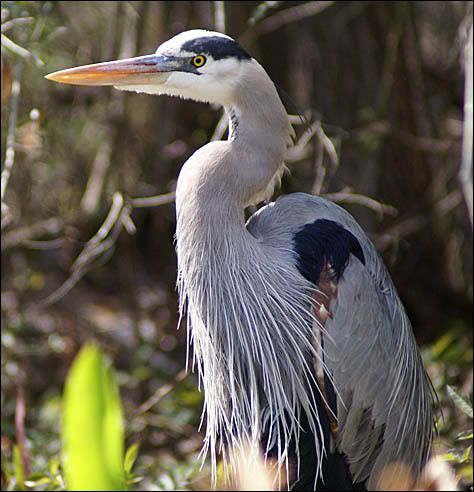 this one,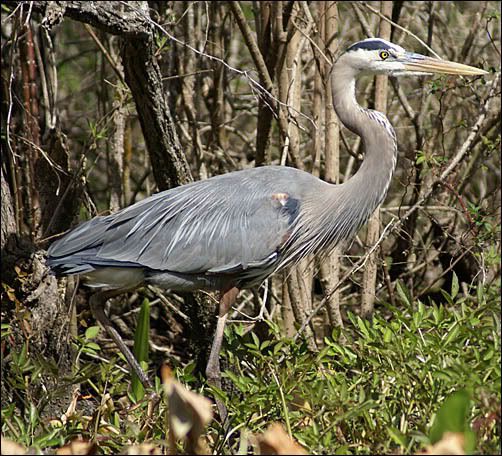 and this smaller one.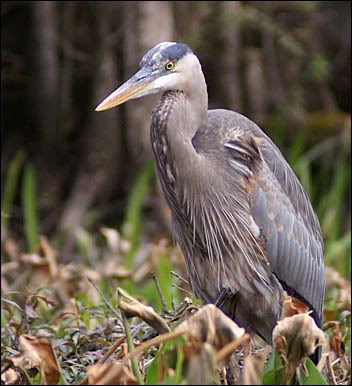 These ibis were having some sort of meeting or reunion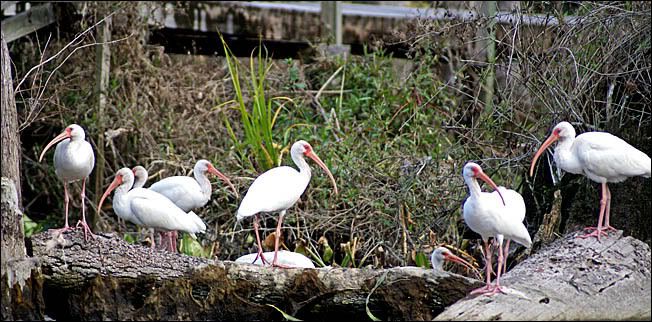 I wasn't going to take any more ibis pictures because this blog already has a plethora of them…but I can't seem to resist. In fact, I took even more than are included here. This one watched me go by.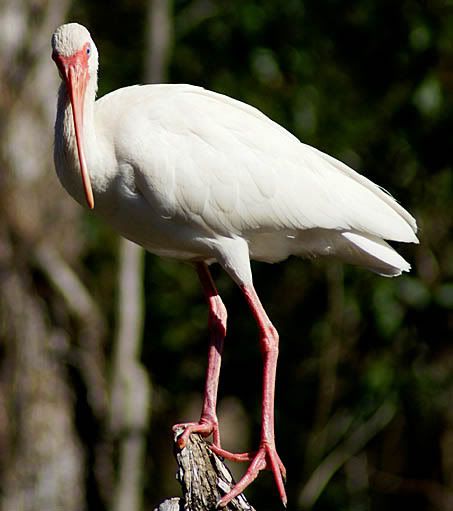 This one I took just because it was posing so nicely.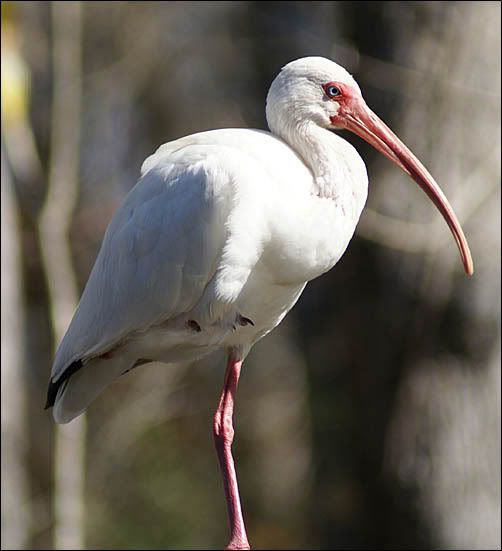 I was also resisting the cormorant photo opportunities, until this one on a log with a turtle was just too tempting.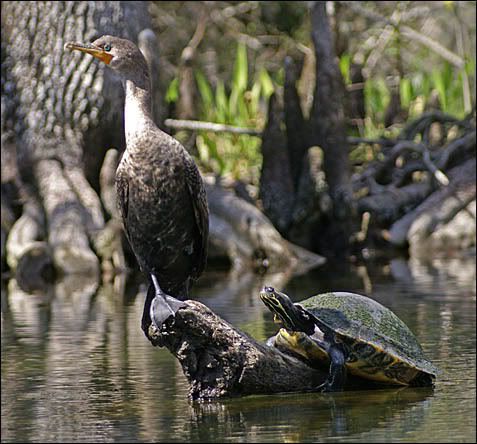 And speaking of turtles, these two looked to be almost floating on the water, with no visible means of support.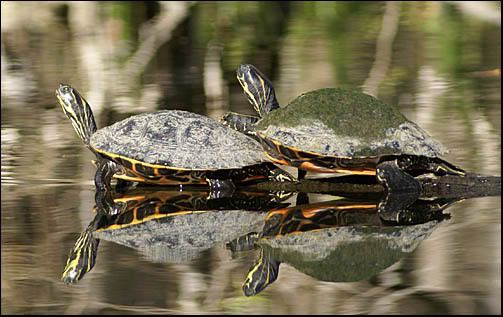 So I was drifting downstream near the end of the paddling day, at about 5:00. This is my favorite time, when the sun is getting low, and when most people are off the river. I was admiring the reflections in the water, which were almost as sharp and clear as what they were mirroring, and I decided to take a picture of one such reflection. I picked up the camera and started to pan along the shoreline, trying to decide what would best capture the way it looked right then. And I saw this guy. While I would have preferred something with one of the flowering trees or at least some greenery, I think this shows the way the water was reflecting pretty well.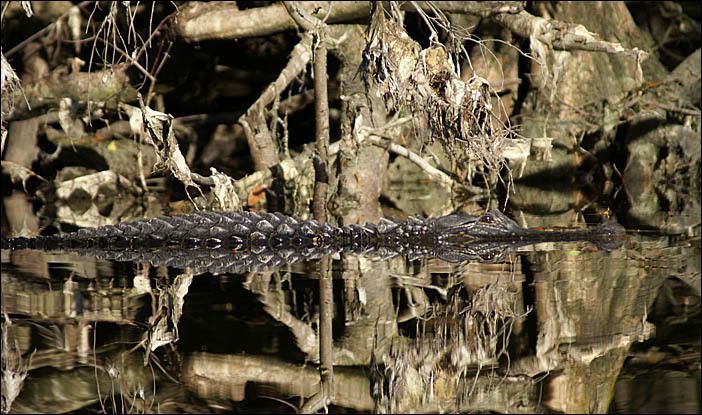 It was a 5-hour paddling day. I saw many, many wood ducks, but all of them either swimming too far away to photograph or flying away in fear of me. Nonetheless, a great day. I have plans to go to a new place next week for some paddling, stand by for that report (there's rain in the forecast but I hope to get out on the water between showers).