It has remained too cold and rainy to paddle for quite some time now (taking our longstanding lack of sunshine to all new extremes with the recent tornadoes), so I have had to resort to walking around ponds and lakes in search of shorebirds. I have been posting such trips to the
Photo Miscellanea blog
, but I decided to put these photos here.
My husband and I were out and about today on various errands and decided to stop by Lake Frances in Madison to see if any birds were residing there. I was quite surprised at what we found!
My favorite bird was a single male Mandarin duck. I tried not to think of how attractive he would have been under sunshine and on water reflecting a blue sky…maybe sometime in the future we will have those conditions. In the meantime, I took a number of pictures of him as he looked today.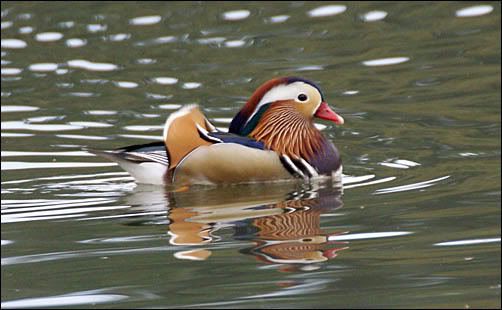 I feel fairly certain that this duck was purposely put on this lake. At one point he was startled as he was near the shoreline and he flew across the lake, so his wings are not clipped, he remains here somewhat by choice. What a striking bird!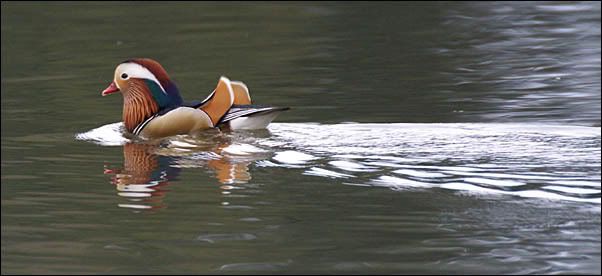 And off he goes.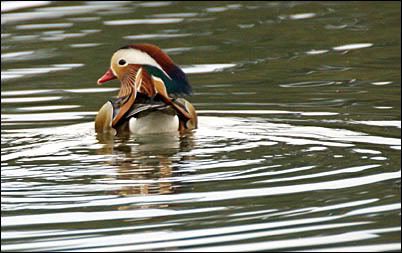 This egret was sitting on the grass at the edge of the lake. I'm not sure I have ever seen feathers hanging like a shawl on an egret before. It was very pretty.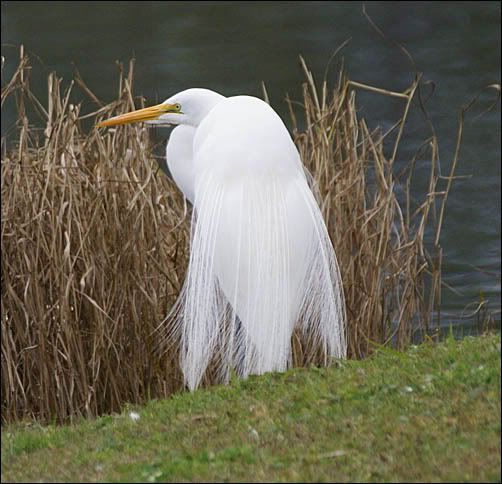 There were two wood storks in two areas of the shoreline. This one was in a group of ibises and one egret. Trying to blend in, no doubt (it didn't work).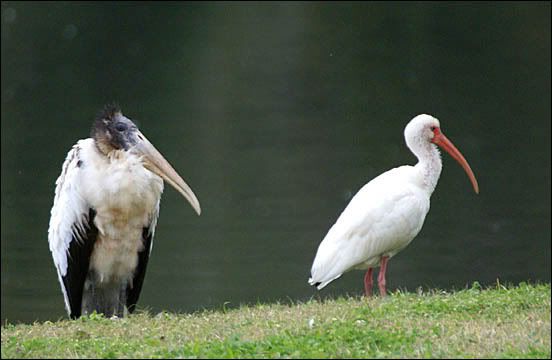 I used to know someone who thought everything in nature was "beautiful." She would ooh and ahh and coo over an oak snake and its great beauty. I thought of her when I took this picture of a wood stork. I have no problem calling these birds ugly, at least above the neck. Interestingly, their bodies actually are impressive and worth oohing about.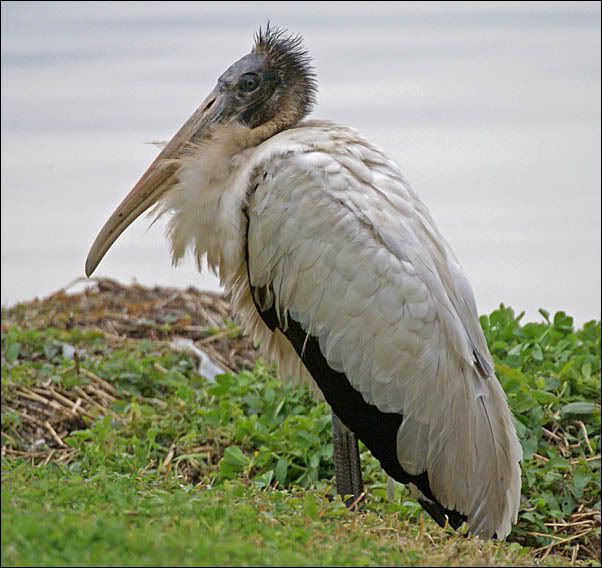 I was walking back to the car and nearly walked into this great blue heron at the edge of the lake. This lake is near the center of town and there are always people driving, walking, jogging, or biking the road around it. I guess the birds just get used to them.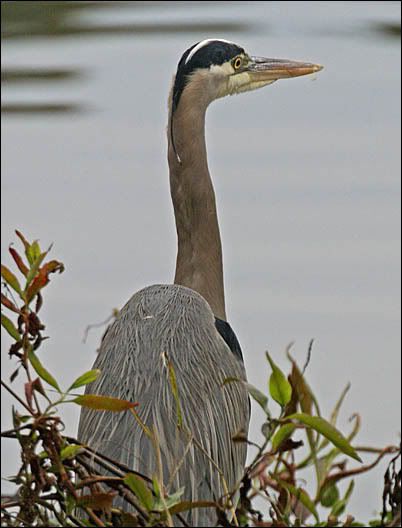 I'll head back to this lake if the sun ever makes an appearance to see how the Mandarin looks in natural light. In fact, the forecast, which I have come to not believe lately but yet consult out of habit, calls for sunshine and reasonable temperatures this next week. I hope to get out to water soon before I forget how to paddle. Stand by.