I spent a couple of nights in Cape San Blas, which is on St. Joseph Peninsula between Apalachicola and the town of Port St. Joe. This cape is a spit of land that extends into the Gulf of Mexico. It is so narrow that from any point you can walk from the Gulf to St. Joseph Bay (which is called St. Joseph's Bay on some maps). I stayed in a bed-and-breakfast inn located on the bay side, directly across from Pig Island.
The channel between the peninsula and Pig Island is extremely shallow (even more so at low tide), making it ideal for paddling since there is no worry about encountering power boats while crossing to the island. It was very breezy the day I took the kayak out so it was not a long outing. Pig Island is a designated wildlife refuge, so while houses and docks line the peninsula side, there are no structures at all on the island.
Pelicans and seagulls are, of course, plentiful in this area. This one watched me from a breakwall.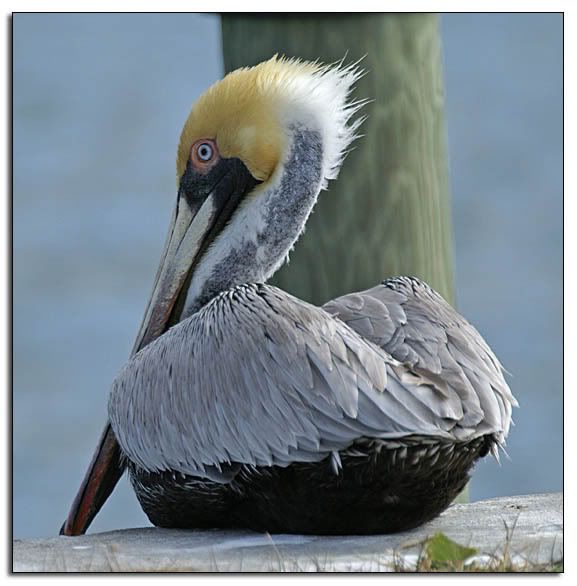 There were large groups of mergansers, mostly red-breasted but a few hooded, in the area. Most of them kept their distance from me, but this one didn't seem to mind having me share the water with it.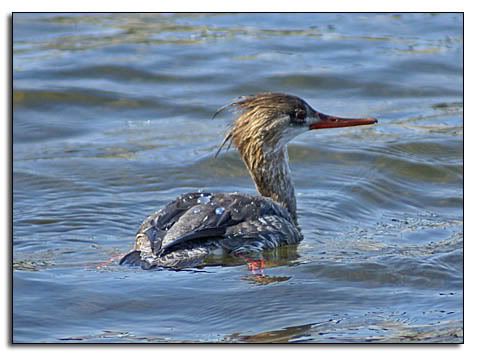 I saw a bird that I have not been able to identify—I saw two of them on this trip. This one was on a bit of land sticking out into the channel.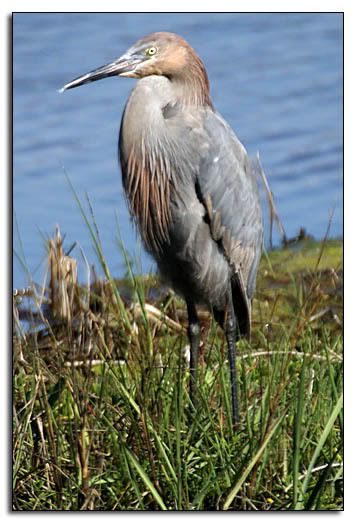 They are the size of great egrets or small great blue herons—larger than any blue heron or tricolored heron that I have seen. And yet the head color is all wrong for great blue herons. I don't know what they are. Here's another one I came to.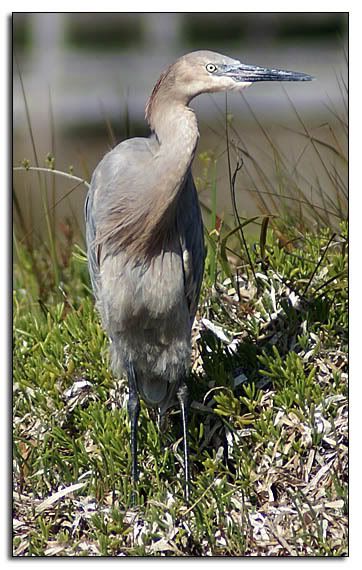 I got out at a sandy area on the island to walk around. This shelled creature was making its way sideways through the water right at the edge.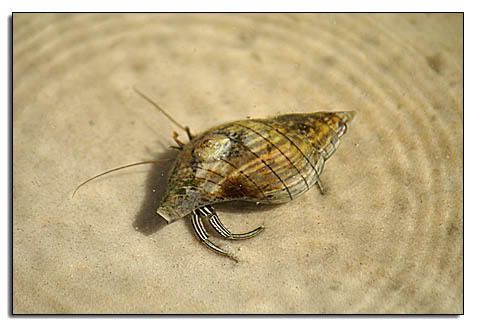 Of course there were many sandpipers in the area.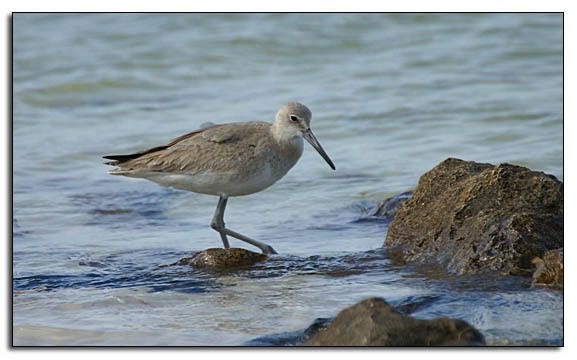 On my way back to the inn, I came to this tricolored heron near the shore.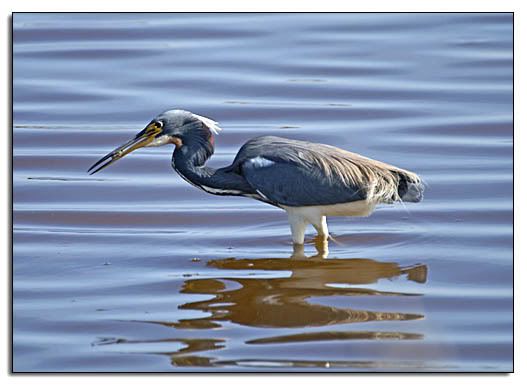 A chipping sound overhead revealed my buddy the belted kingfisher—this one a male—perched on a power cable.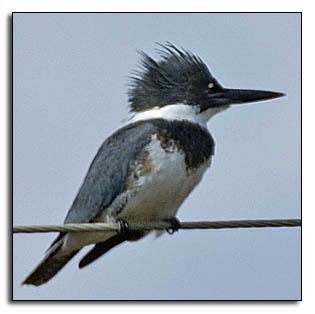 It was a short paddling trip but different from my usual jaunts. I'd like to get back to the area again soon. More info about the inn and several land-based photos from this trip are posted on the
Photo Miscellanea blog
. Spring is arriving and I have other trips planned for the coming weeks that include paddling, and also hope to get back out to my regular spots. Stand by.