Spring is here and the Wacissa River was a perfect place to enjoy it! All the birds had their babies out today to introduce them to the world. So let's start there! And of course the wood ducks are my favorite. I saw this mother with babies shortly after leaving the boat ramp.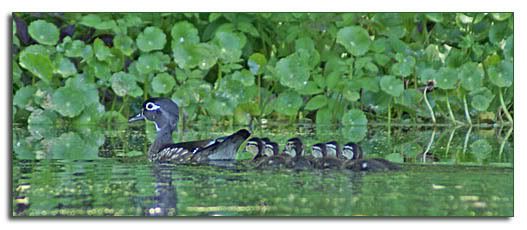 Several hours later I decided to go upstream of the boat ramp and when I was about across the river from it, I spotted this mother wood duck. She didn't seem overly concerned about my presence, though she did gather her babies around her.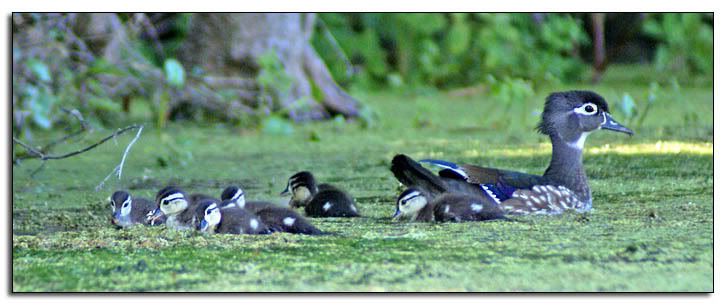 And then off they went into the shoreline.
I paddled upstream from there and came to two fledgling barred owls in a tree. They were very cute and quite fuzzy.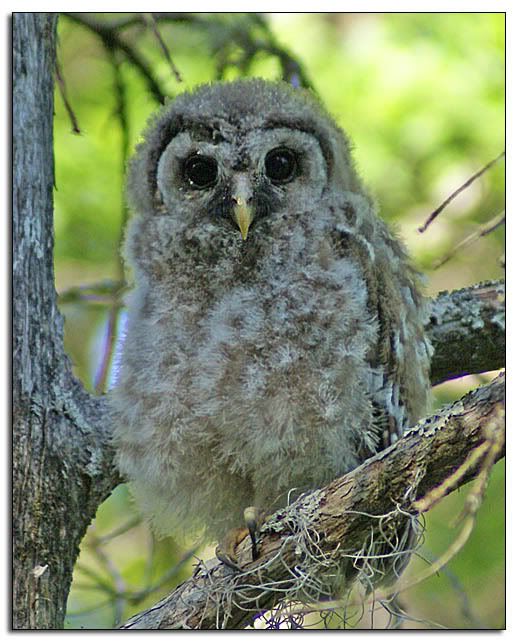 The mother was nearby keeping an eye on them.
Earlier, after having turned around to come back upstream, I spotted a mother moorhen with babies. I'm afraid I harassed and stalked them. After I saw them, they disappeared into the shoreline, while the male stayed on the edge and sounded the alarm. I sat there for 15 minutes waiting for him to calm down and get used to my presence. He finally swam in front of me and they emerged from the edge and started making their way upstream—still somewhat wary of me, though.

So those were the babies of the day! In non-baby sightings, I saw a green heron shortly after launching—what a joy to see this, my second of 2007, first this year on this river.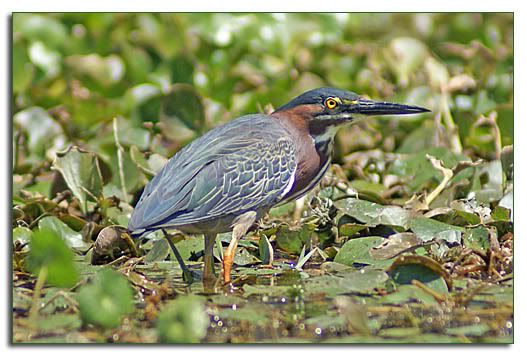 There are many, many, many little blue herons and tri-colored herons on this river right now. This tri-colored was fishing in the greenery not too far from the boat ramp.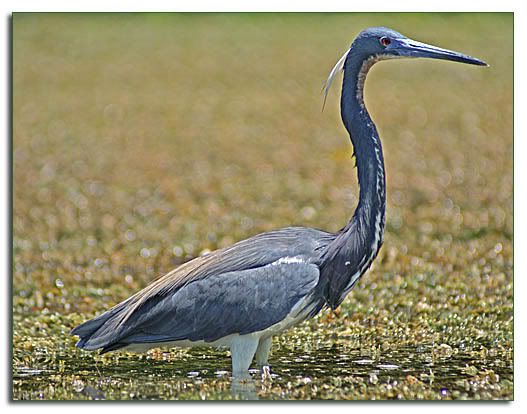 It watched me go by…
And decided to move a little farther away from me.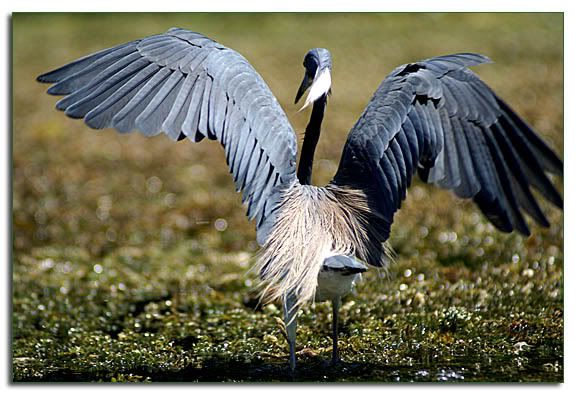 I was down near Bobville, letting the upstream wind push me slowly through the reeds there while I searched for baby moorhens (I had seen some in this area last time I was on this river). I spotted a female wood duck with babies following her and so I decided to paddle over to see if I could intersect her path and get a photo. I dipped my right paddle blade into the water and took a forward stroke. I then positioned the left paddle blade. However, a baby alligator stuck its head out of the water precisely where I was about to put the paddle. I held the paddle still above the water. The baby gator looked at me with its orange eyes. I looked back. It then ducked below the water and was gone. It was only about 18" long, if that. It occurred to me that there are places where this never happens during a paddling trip.

The mother and baby wood ducks were gone by then.
However, Bob was there, right where he used to always be! He watched me approach.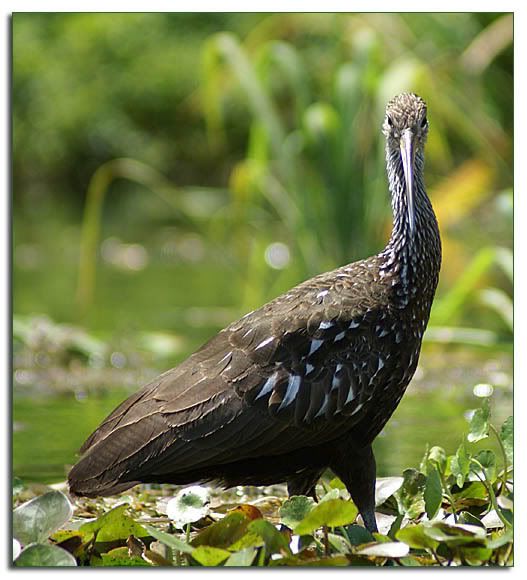 I went into Blue Springs inlet twice, once on the way downstream and again on the way back. On the first visit there, this pretty yellow bird landed on a branch nearby.
On the second visit there, Abby and Ken showed up and we talked briefly before I continued on upstream and they went into the spring area.

This was a wonderfully fun paddling trip, getting to see all the baby birds and photograph them.
No paddling plans for the rest of the week unless the predicted rain fails to show up. It was windy today, so plans to get long sound recordings were foiled yet again. Eventually this wind will quit…and then it will get hot and we will be wishing there were a breeze…
Stand by for the next trip report.