I have been unable to get out paddling due to the double-whammy of our annual last gasp of winter (aka the "Easter snap," with daytime temps in the 50's, overnight lows in the upper 20's) and a miserable sore throat and congestion.
I don't want mushrooms to start sprouting around the edges of this blog, though, so it's time for another non-paddling post. This one includes a product recommendation and some photos that didn't make it into previous posts.
First, the product. I've been meaning to tell you about this. I got some new binoculars awhile back. They are by Bushnell. They are compact, perfect for taking paddling (they are not, however, waterproof. I know this matters to a lot of folks). They come in different sizes and powers; I bought the 8x25 ones. Here's the important thing about these--they are the PermaFocus line. This is
really
neat and convenient. No matter where you look with them, whether it's the top of that tree over there or the top of that tree
way
over there, the focus will be perfect, with no little wheel on top to adjust for distance and focus. Once you get used to this feature, other binoculars that require constant focusing seem tedious to use. Another advantage is how easy this makes it to pass them back and forth among companions. My husband uses regular binoculars. If I don't have mine and we are sharing his, every time he wants to show me something, I have to adjust for my eyesight, and then when I return them, he has to readjust for his. These PermaFocus ones stay in focus, no matter who is using them. And the view is crystal clear. There are two drawbacks--they are not waterproof, as mentioned above, and also they are for distance viewing. If you need some binoculars to look at a butterfly on the ground 6' away, these will not help. Paddlers, however, are rarely looking at anything close by. If you are in the market for some new binos, I definitely recommend these. I got mine online at Binoculars.com (
here's
the link for the product page on that site), but I'm sure they are widely available in local stores.
These photos got left out of their respective posts for one reason or another. Among my recent wood duck photos was this one of a male on the bank: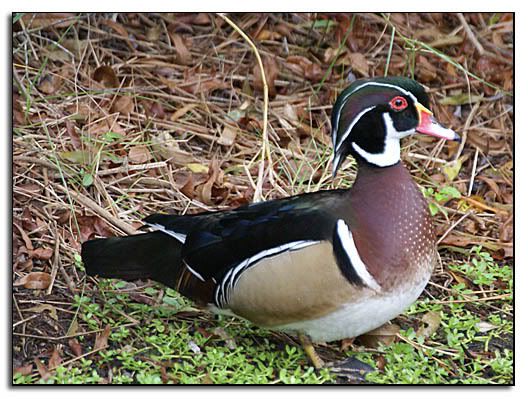 And this one--my usual view of wood ducks, as they spot me and fly away!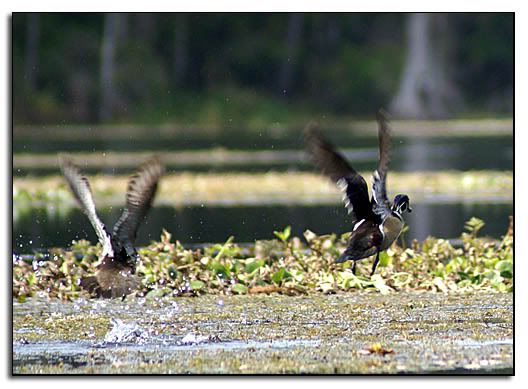 A while back we went to Hickory Mounds WMA. There were some pied-billed grebes in the water there. I think these little birds are so cute.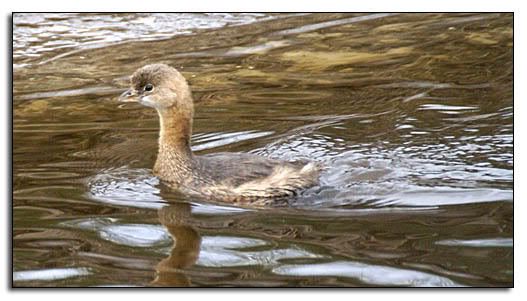 And finally, a tri-colored heron looking aloof along the shoreline.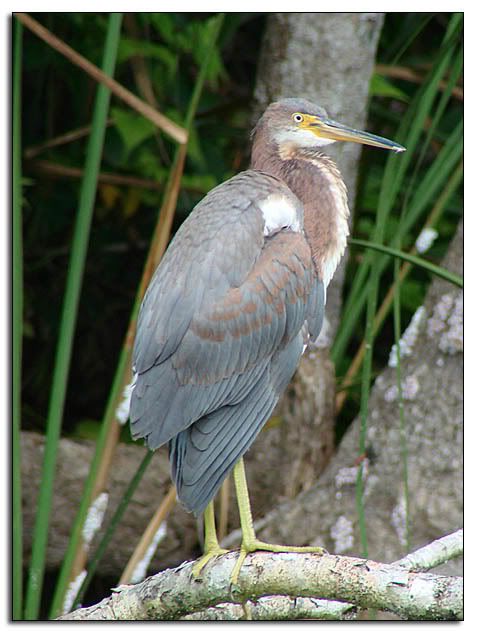 Hopefully the cold weather and my cold symptoms will both be gone later in the week and I can get back out again. In the meantime, I'll be here at home with my Kleenex. Stand by.