This was quite a day. It was the busiest on the river that I have ever seen it, but all in the lower half. So I moved quickly to the top half. The birds have returned to this river as well as to the Wacissa.
These little sandpiper-like birds were out in number today--I've never seen them here and not sure what they are. They are more compact and stouter than the similar birds on the Wacissa.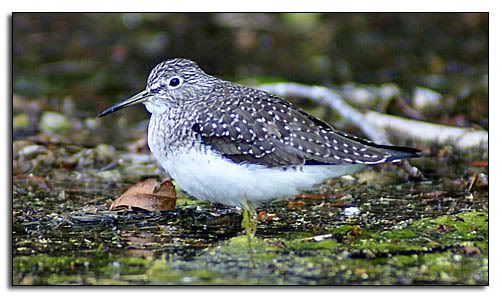 There were several manatees on the river today. We'll get to them later.
On my way downstream I went into the less-traveled route around the island under the power lines. What a bonanza! I followed and stalked a yellow crowned night heron that was there trying to hide in the trees.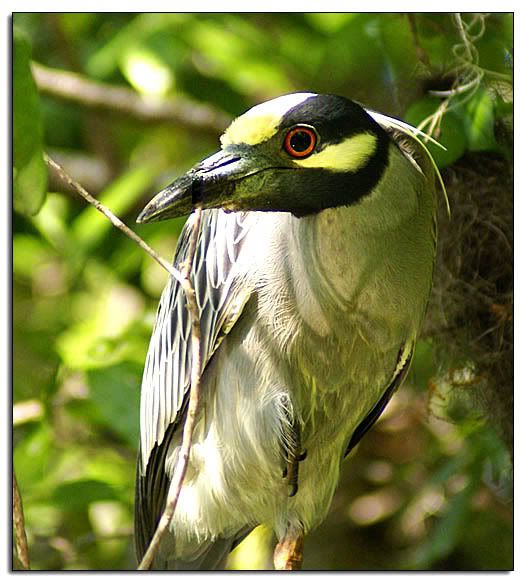 I think it really wanted me to go away, but decided to stare me down instead of flying away.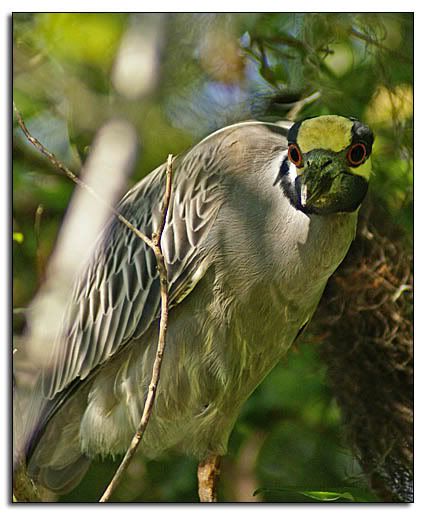 In addition to that, I finally (
finally
!) saw my first green heron of 2007. It was also hiding in the trees but I was determined to get some sort of photo of it to commemorate this momentous event.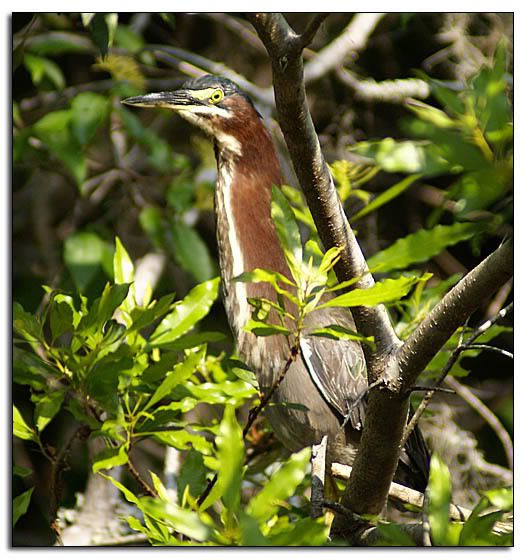 I drifted on downstream, once again getting into the more crowded area of the river. This juvenile little blue heron was hanging around the edges of the river (I had to cross twice in my pursuit of it--I was definitely pestering the birds today). You can see that its adult coloring is just starting to come in.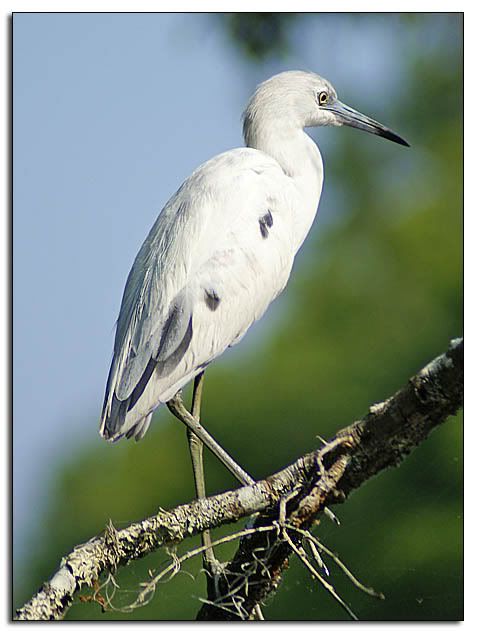 When I added the first sounds to this blog earlier this month, my brother said "Next you will be adding video." I said no, I didn't think so. I do, though, always carry my non-DSLR digital camera with me in the car and boat, and it takes video. When I came to several manatees near the top of the river, where there were few people, I decided to try getting them in a video. Here's the deal with this. The video looks very clear when viewed straight out of the camera. However, storage sites on the web tend to add their own compression, and that degrades the image considerably. I'm posting this video with apologies for its lack of clarity. On the other hand, this does give you some idea of their size in relation to the kayak (and explain why I try not to pass right over them...). This one was busy grazing along the bottom of the river.
While I wouldn't always want to be paddling in such crowded conditions, it was fun to see so many people out enjoying the river. At one point I passed three paddlers, one of which was saying "it doesn't get more perfect than this."
Stand by for the next trip report. Hope you can play the video.