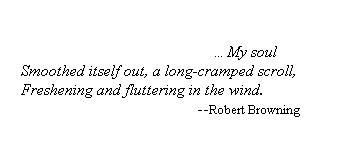 There's just nothing quite like paddling quietly on a peaceful river to put things in perspective. If you are not (yet) a paddler, I highly recommend it. If you live in the area, make that river the Wacissa.
Very near the boat ramp I spotted a bird I had not seen before perched in a tree.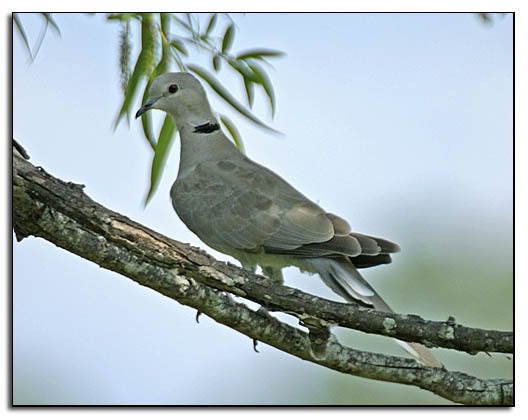 My bird book tells me that this is a Eurasian collared-dove. They are originally from Eurasia (I imagine you figured that part out); they were introduced into the Bahamas and have since spread to Florida, with recent reports from Georgia, Louisiana, and Arkansas. Further range expansion is expected.
And then not too far from the dove, I came to the resident barred owl, which is starting to be a more regular sight for me.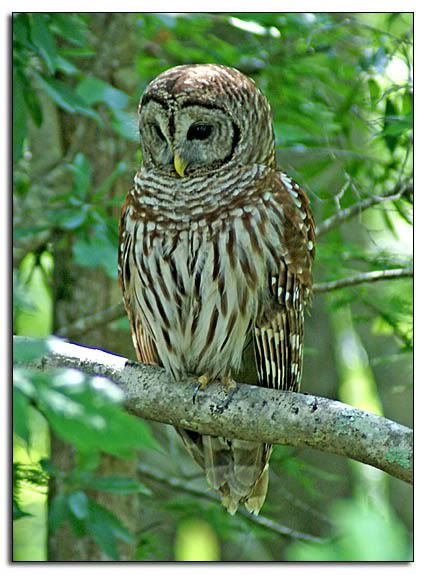 It occurred to me that the birds on this river change from year to year. Two years ago every trip report included at least one snowy egret photo, since they were everywhere here and unalarmed by my proximity. Now I see only one or two per trip, if that.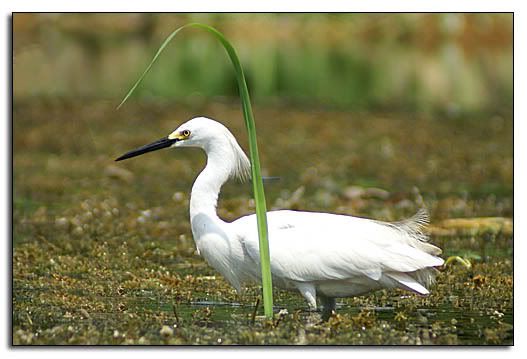 On the other hand, two years ago I had never even heard of a yellow crowned night heron, but lately I have seen several on each trip. Since they are still a novelty to me on our rivers around here, I end up with a lot of photos of them.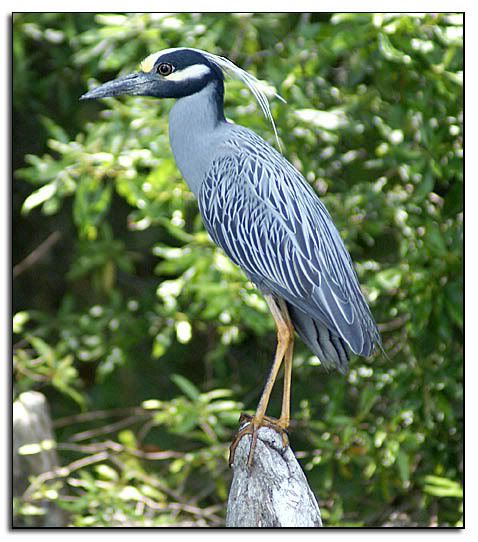 But this was definitely Wood Duck Day for me! If you are a regular reader of this blog, you know that this is my #1 bird for photographs—mostly because they present the greatest challenge. The females are not too difficult, but the males are almost impossible because they are so excessively shy. Today I lucked out. These two were perched on a branch and didn't flee in terror when I passed, which was thrilling for me.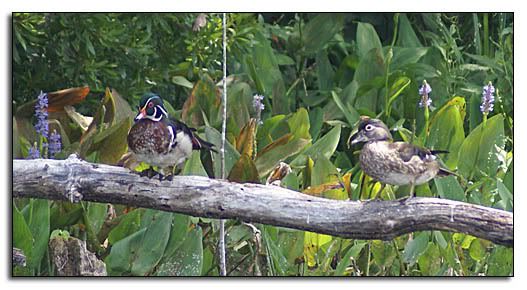 This male was busy fishing, as evidenced by his wet head, maybe so engrossed in his search for food that he didn't notice how close I was.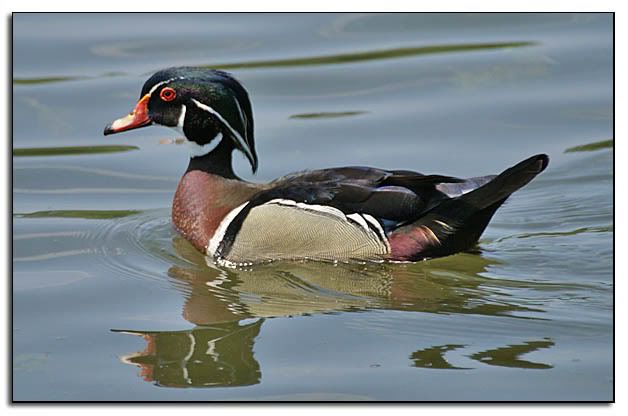 And the mothers are still out with their babies, some of which are definitely getting bigger now. This pair were hanging out together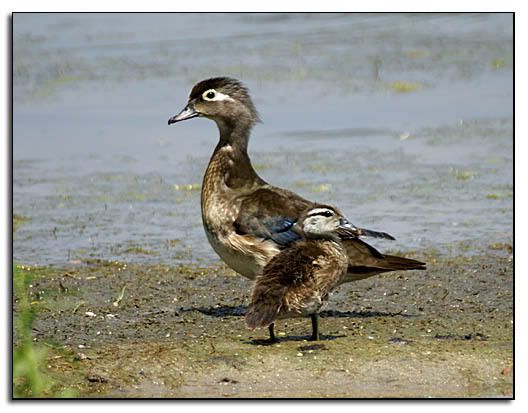 while the rest of the brood were a few feet away.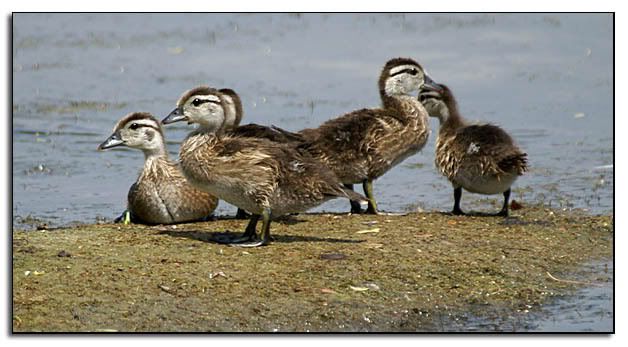 This mother had a much younger one with her.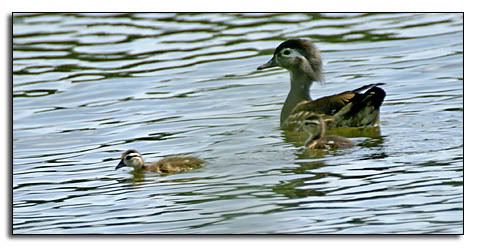 Meanwhile, there actually were other birds on the river as well, including a great blue heron,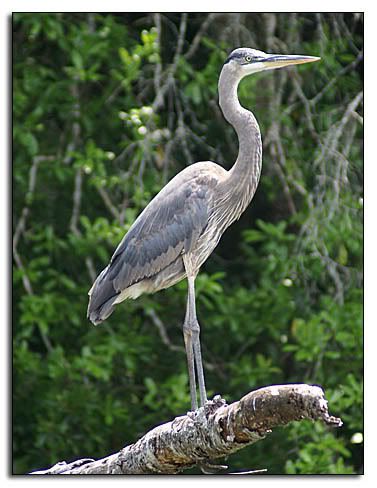 great egret,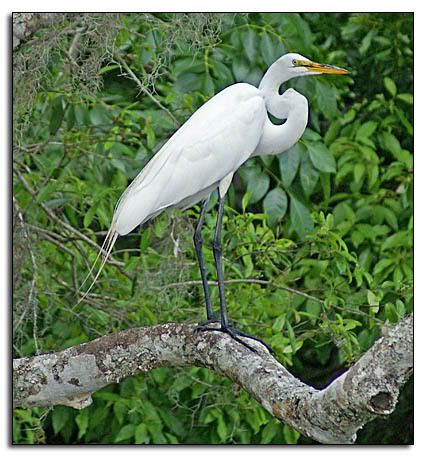 and the only green heron I saw on this trip.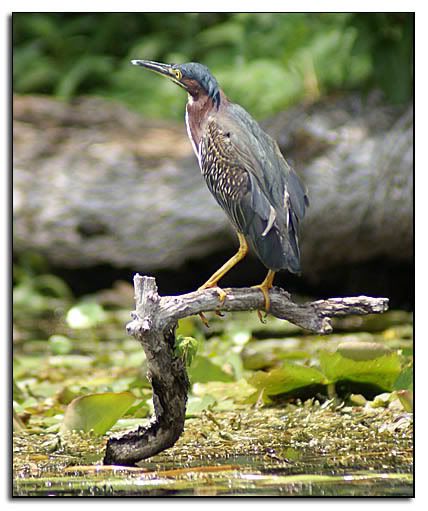 This red-winged blackbird landed in a small shrub nearby and squawked at me a bit before flying off.
I got out at the snowman boat ramp to stretch my legs. I decided to walk up the road a bit to see where it led. Well, it leads to more (dirt) road, but I would like to find out how to get on that road, because it would be nice to be able to launch from there and explore farther downriver than I usually get.
The paddle back upstream was simple. There was not much wind (and surprisingly little smoke). Aside from three seaweed harvesting couples, I had the river to myself until I came to people in a canoe up by little blue spring. I was on the west side of the river and saw a single bird standing in the surface growth on the other side. I checked it out through the binoculars and it was a lone male wood duck. Even though it seemed unlikely that it would remain so far out in the open if I got anywhere close to it, I decided to paddle over in that direction. Surprisingly enough, it let me get relatively close. And you thought we were done with the wood duck photos!
How perfect are those birds? After taking that, I noticed a pair swimming nearby.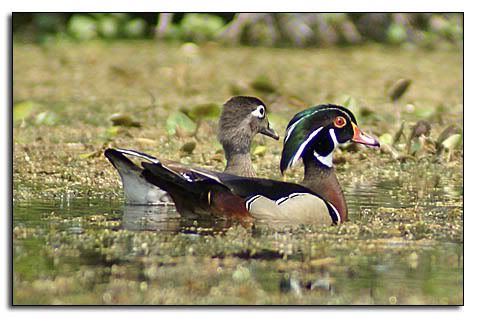 It was another 5-hour day on the water (which felt like less than two hours, as usual). Pesky work will be taking up some of the rest of the week; not sure when I will get back out. Stand by.