For a long time I have wanted to paddle the Wacissa River with someone who had never seen it before. I enjoy this river so much, and it would give me a chance to vicariously experience it for the first time. Today I finally got to do that!
Terry and Marilyn are fellow Buckeyes; they recently moved to Florida and are kayak shopping and learning about different places to paddle. They rented a couple of kayaks and we met at the boat ramp this morning and headed downstream. Of course our destination was Big Blue Spring. We were lucky to have it to ourselves. Here are Terry and Marilyn as they make their way into the inlet.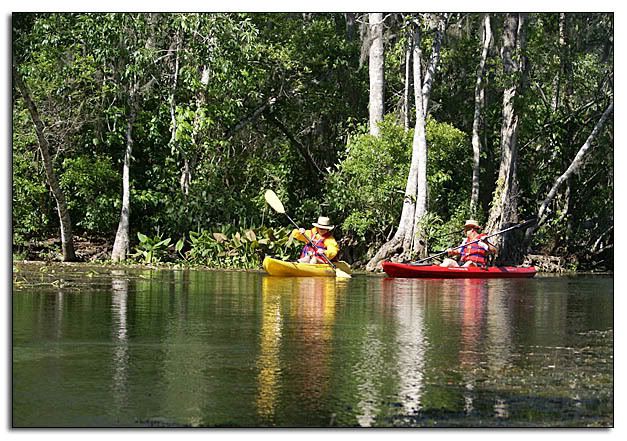 We passed an egret posing obligingly on top of the tree that spans the passage to the spring.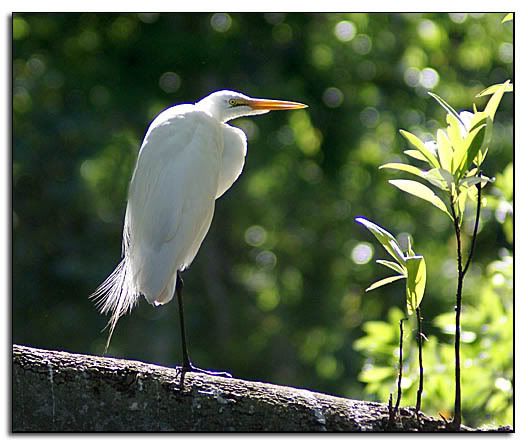 The water was nice and clear today. My discomfort with heights has always kicked in when I paddle over deep springs that you can look down into for a long distance (which makes sense if you think about it—although I guess this would technically be more a fear of depths) so I tend to paddle around the periphery of deep springs like this. Terry and Marilyn didn't seem to mind it.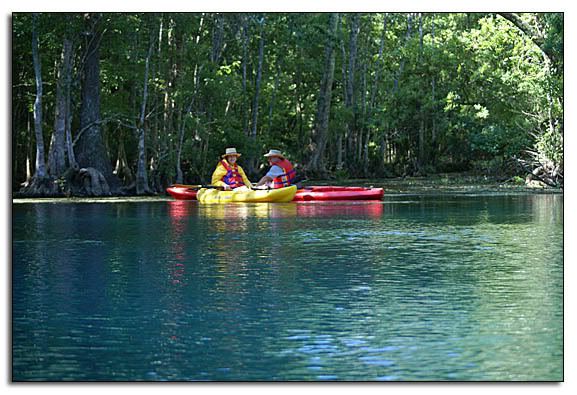 Marilyn took some excellent photos of both of the springs we visited that show the clarity of the water. She has posted them on
her blog
.
The weather report referred to today as "breezy," and so we headed back to the boat ramp from the spring. We stopped at Little Blue Spring as well and spent some time there.
I was amazed to pass three yellow crowned night herons during our paddle today. I have seen them before on this river, but never more than one per trip. This one sat perfectly still as we passed by.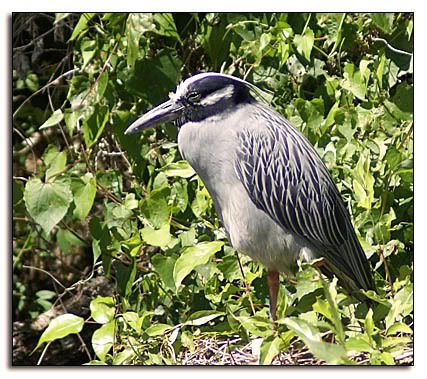 We saw a little baby gator sunning on a log.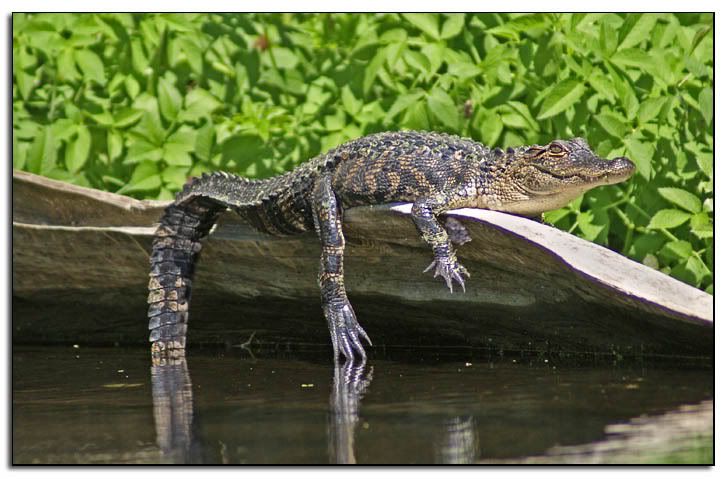 I later commented that I should have asked Terry to climb up on that log next to it to give it some size perspective… The gator seemed fairly unconcerned about our presence and just watched us go by.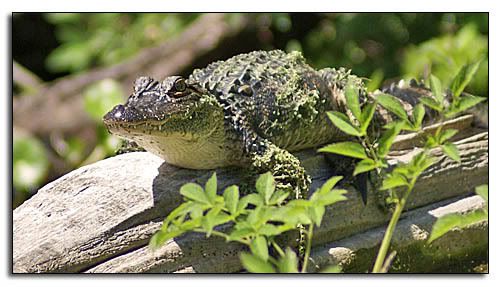 Here's another night heron that we saw on this trip.
I hope they liked the river as much as I do. And if they liked it while they were battling excessive "breeziness," they will love it when it's calm…
Our weather looks good this week for paddling (the drought continues) so I hope to get back out again soon. Stand by.