Since the Prijon was still in the car with the paddles and other accessories from my Homosassa trip, I decided to head out to the Wacissa yesterday.
As on a previous trip, I encountered a green heron near the boat ramp. It's been so long since these have been around that I just had to get a photo of it.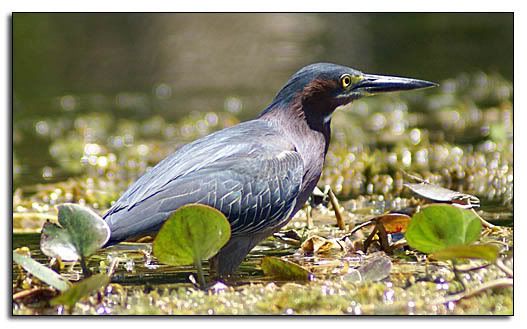 I'm not going to make any superfluous reference to the currents of air; suffice it to say that the weather here remains unchanged since my last description. However, those currents were working in my favor, water-current-wise, and so the going was relatively easy in both directions. And the baby ducks and moorhens are still swimming around. I remember seeing moorhen families last spring, but not so many little wood ducks. This mother had her brood around her.

Meanwhile, farther downstream, this family of moorhens made their way along the shoreline.

This parent seems to be having a chat with this little one.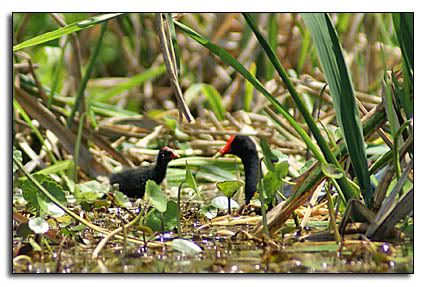 I spotted an osprey flying overhead near the snowman boat ramp, which is where I turned around.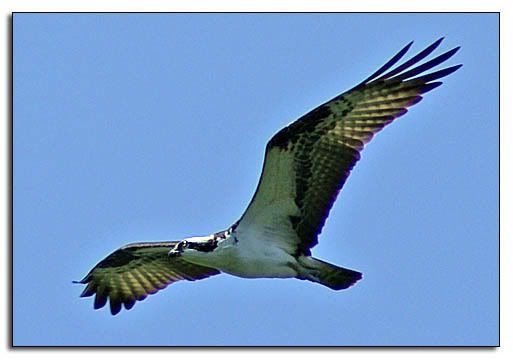 The lotuses are blooming here and there along the edges, adding some nice color.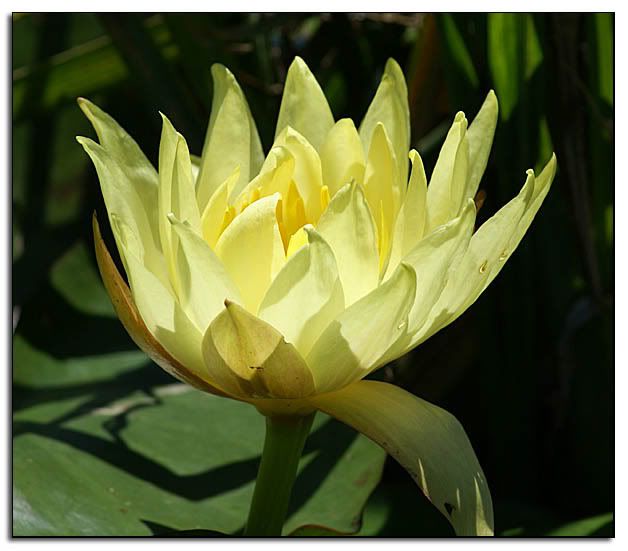 There was a group of paddlers from
Wilderness Way
on the water and I stopped and talked with them for a while. The cry of a limpkin provided background noise, and after I left them, I went in search of it. I found it sitting atop a small tree, calling and calling.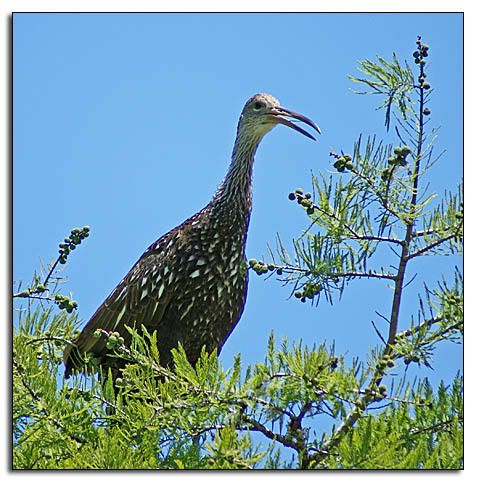 I pulled over into a little cove on the way upstream to escape the currents of air and have a snack. A little blue heron landed on a log in front of me. It was a nice scene; the log in the water, the large grassy plant at one end, the blue heron at the other. So of course I took the picture. When I got it out of the camera, though, I wasn't completely happy with it. Backing off the zoom to get the bird and the grassy plant had made the background too busy for the size of the bird. Ah ha, I thought—another possible black-and-white rendition! But…that wasn't quite right either. So I fooled around with it and decided to post the final result here. Black, white,
and blue
(of course).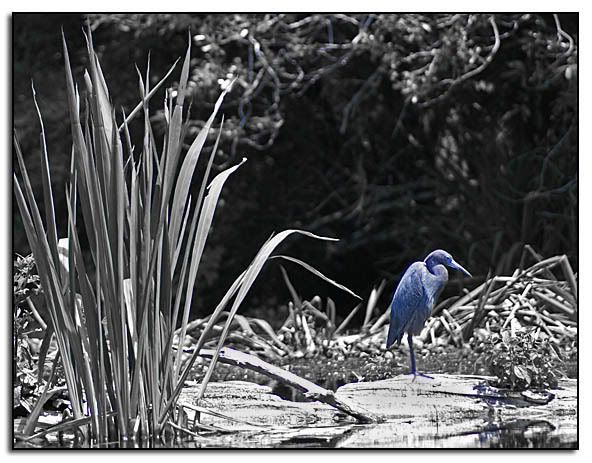 When I got back up to the boat ramp I still had some time before I needed to head home, so I decided to return to the portion of the river upstream of the boat ramp. This will shortly be impassable due to surface growth, unless we get a lot of rain. I spotted this guy along the edge.
Unfortunately he spotted me when I lifted the camera and right after I took that he disappeared into the woods.
Meanwhile, I saw a turtle on a log. This is pretty common, and in fact I don't include a lot of turtle photos unless there is some twist to them (15 on one log, the Amazing Balancing Turtles, etc.). Here's something I haven't seen before.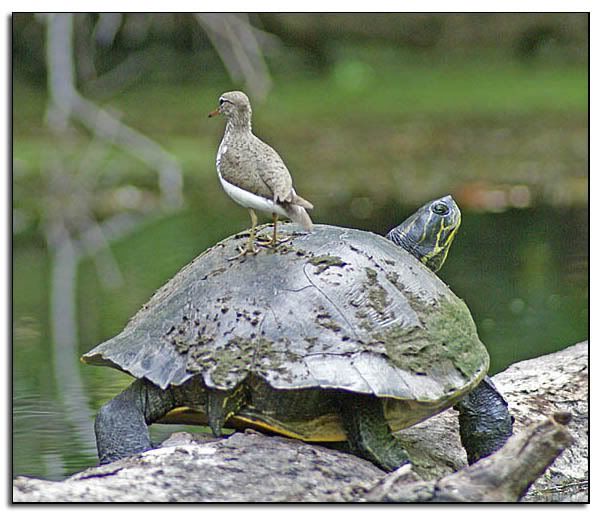 By the time I was leaving the area, it was getting late in the day. This limpkin was perched high on a tree and showed only in silhouette.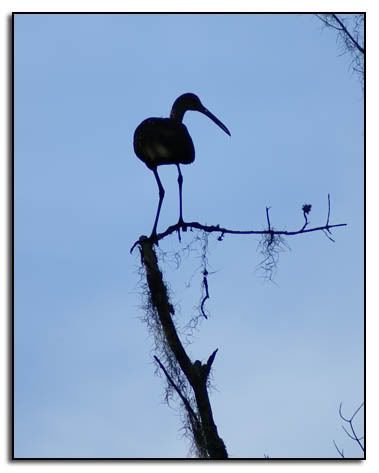 In between gusts of air currents, I was able to record the sounds of this river. Last time I put a sound on here, it was a single limpkin call. This is more representative of what this river sounds like when the air is still. This clip includes moorhens, a bullfrog, some other kind of frog, songbirds, and a limpkin (of course). It's about 47 seconds long.
When I was in Homosassa, the innkeeper had a book of Florida paddling destinations. I think it's basically a given that
the
book for Florida paddlers is
A Canoeing and Kayaking Guide to Florida
. However, I didn't even wait to return home to order a copy (from Amazon) of the one she had. It's called Florida's Fabulous Canoe and Kayak Trail Guide. My copy arrived today. This is a beautiful book with glossy photos of the different destinations, valuable information about those destinations as well as other tidbits, and maps. Click
here
to go to the Amazon page for this book.
I'll be back out again on Monday. Stand by!