This was a peaceful 4-hour paddle and the spring-fed Wakulla was a wonderful place to be on a day when the temperature was above 90 degrees!
Maybe the heat had the birds deep in the shoreline woods or on vacation in cooler states; the river was unusually bird-free. I was almost all the way to the top when I spotted this osprey in a tree right above me. It's nice to have these birds back.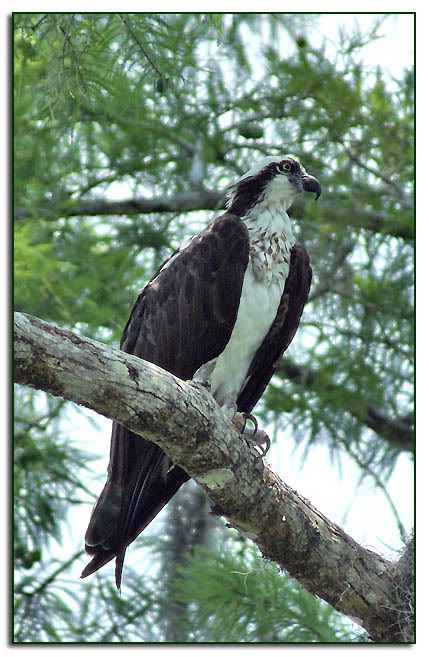 I got to the area of the island on my way back downstream when I saw a mid-sized gator crossing the river ahead of me. First, I took a photo of it. If your monitor is set at a high resolution, you might be able to make out the two dragonflies along for the ride, one perched on the gator's head right above its eye and the other near the right edge of the photo.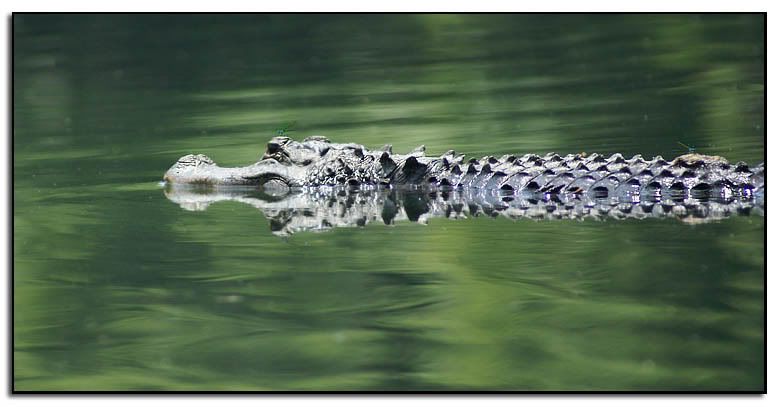 Since it was taking its own sweet time crossing the river, I decided to see if it would show up on a video. These videos are really low-res but this gives those readers who don't regularly encounter gators during paddling trips an idea of the environment for Florida paddlers!
When I got back to the boat ramp I spent a lot of time submerged neck-deep in the cool water (gators don't usually hang around the boat ramp; that's not as dangerous as it sounds!), which felt wonderful. These post-paddling dips in such cold water are a wonderful ending to paddling both on this river and the Wacissa, and something to look forward to on hot days.
The forecast calls for rain over the next few days so I don't know when I will get out again. Meanwhile, I should be retrieving my hopefully-repaired Mystic on Thursday. Stand by.