Things are different around Paddles Central these days. We decided to get a new car. I have always carried my kayak inside my car (a Honda CR-V) rather than struggle to put it on top alone (potentially while fighting wind). Carrying the kayak inside the new car was not an option because it didn't have the rear hatch configuration that makes that work. So I went in search of a trailer so I could tow it; a roof rack on wheels. A method that would enable me, a 5'2 woman of middle years, to load the kayak at waist level.
Here is the setup I now use to go paddling (if I'm paddling in your area, you'll know it!).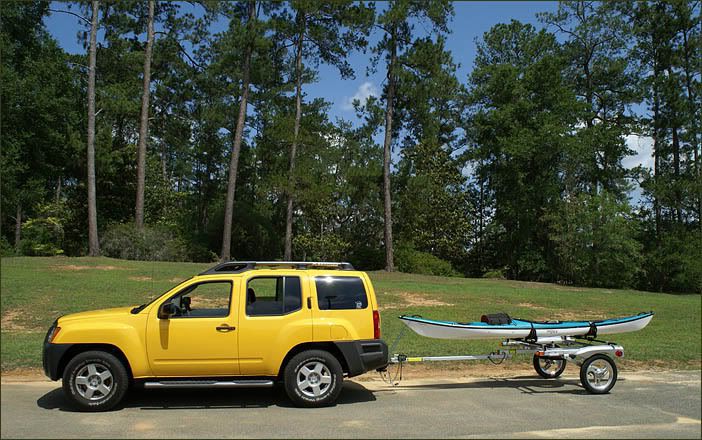 I am enjoying the car and the trailer (easy loading, and I can strap it down without having to walk back and forth around it. When I get home I disconnect the trailer from the car and wheel it with the boat on top into the carport (it's lightweight aluminum) and I am good to go next time) and took them both to the Wacissa today.
Short trip, though. We are in our daily-thunderstorm mode, and after only an hour on the water (in sunshine), it started to rain and I got myself back to the boat ramp. But not before getting a few photos.
There are some tricolored herons on the river that seem more brightly-colored than others. I don't know if this is a gender thing, an age thing, or just a variation. They are very eye-catching. This one watched me for a while as I was parked in the surface greenery.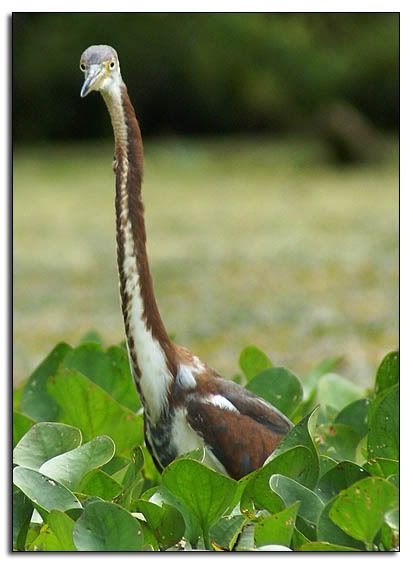 And then lost interest in me and went back to fishing.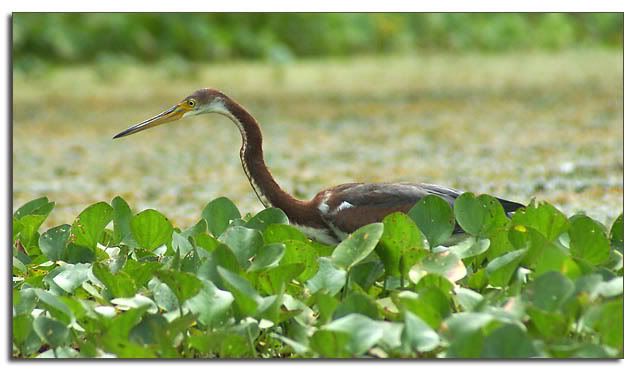 I watched it make its way through the plants and then leave to look elsewhere.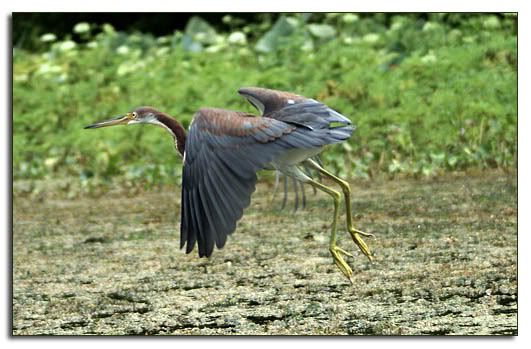 I only went downstream as far as blue spring and then turned around to head back because of the dark clouds that were gathering. I saw this egret across the river and so paddled over to watch it for a bit. I haven't had an egret-looks-at-me photo in here for a while.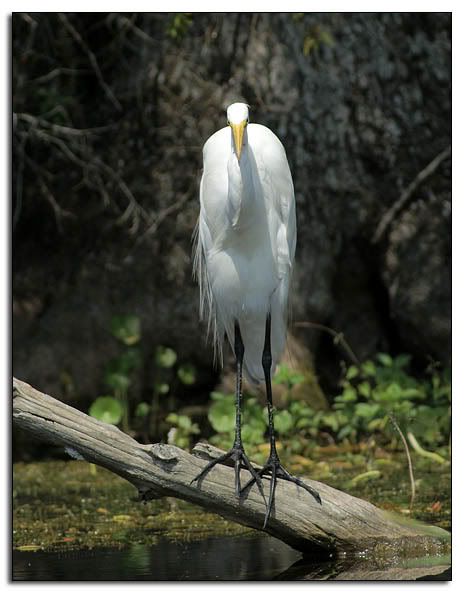 This was a gorgeous bird that really was not concerned at all with my presence, as is the case with many birds on this river.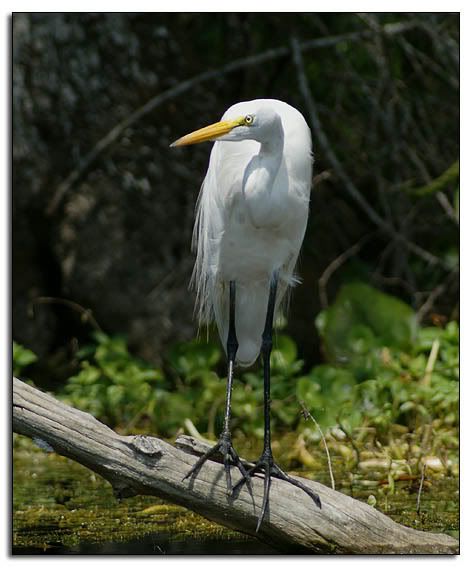 When I got back to the boat ramp and was loading up the kayak, I saw a yellow crowned night heron fly in to the shallow water right near the ramp. I've never seen one that close to the ramp area, but there were only two other people there at the time (everyone else had enough sense to stay home out of the rain). I got the camera out of the car to see if I could get some pictures of it.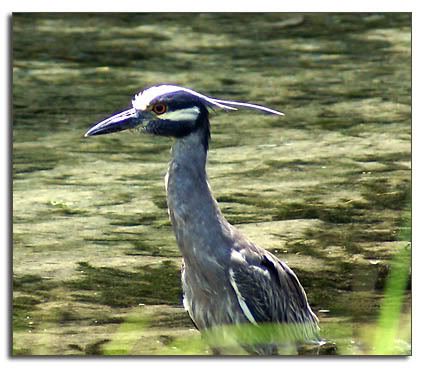 It didn't like me getting quite so close, and took off with much splashing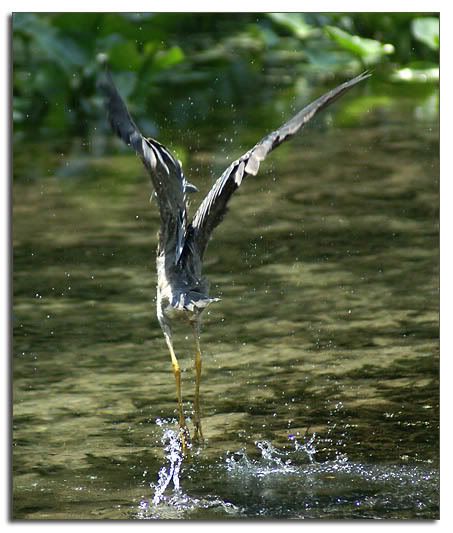 and a backward glance.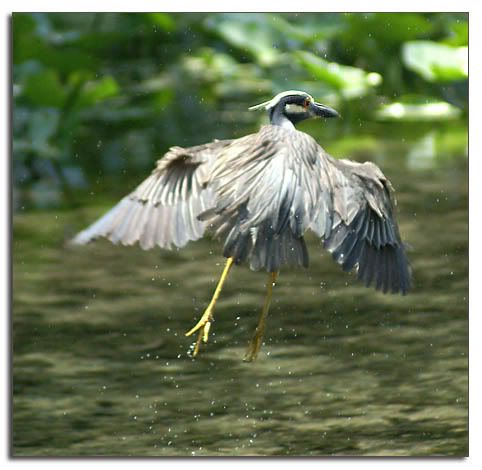 Every day this week will bring rain to some parts of our area—but you never know which parts. It rained at the Wacissa, but the roads were dry for most of the way home and I encountered no rain. Near my house the roads were wet with lots of deep puddles…but no rain had fallen at the house. So paddling trips to my usual spots are iffy this month. However, I am heading up to NC shortly to spend some time paddling on a lake up there. I'll be back with another trip report before long. Stand by.