Another beautiful day on the Wacissa! I was sorry I didn't take my sound recorder as this would have been a good day to start my project of making an hour-long CD of Wacissa sounds. This is the first time that wind hasn't interfered. Ah well, I strongly suspect I will have many, many more windless days as summer progresses…
I decided to try a new setting on the camera on this trip, just as an experiment. Sometimes these experiments result in improvements to my photos. And sometimes…not so much. This time I increased the sharpness setting in the camera. The result of this particular experiment was increased graininess in the images. Lesson learned, but I am posting the photos anyway, with this short explanation of why some of them (interestingly, it did not affect all of them) appear to have a lot of noise or grain in them.
The first bird I encountered was this snowy egret that was not too far from the boat ramp.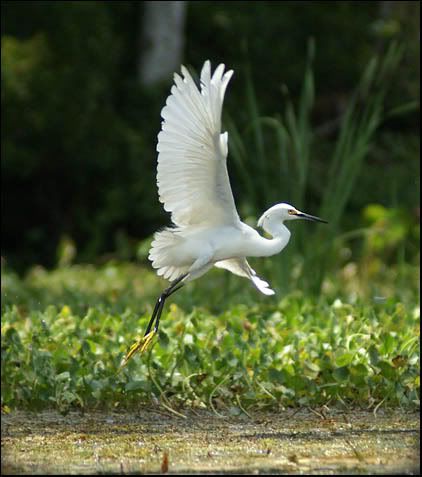 I drifted downstream, watching the shoreline for the raccoon that Abby got a photo of last time we were here. No such luck. I also went into blue spring to see if the yellow crowned night heron or hawk were on that branchy perch, but again, no luck. Still, it was nice in there, as always.
The baby gallinules were out and about in their usual spots! These three (I think they are gallinules and not moorhens, could be wrong…) perched on an exposed log and watched me drift by.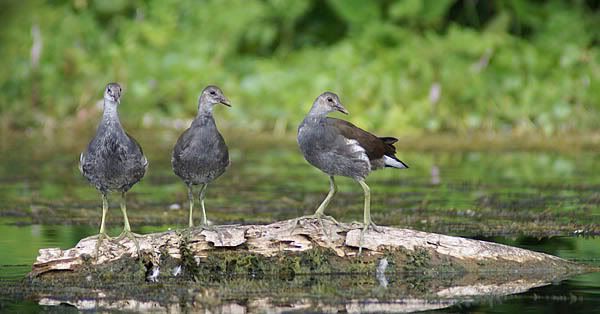 Farther downstream, one the same age was fishing all alone.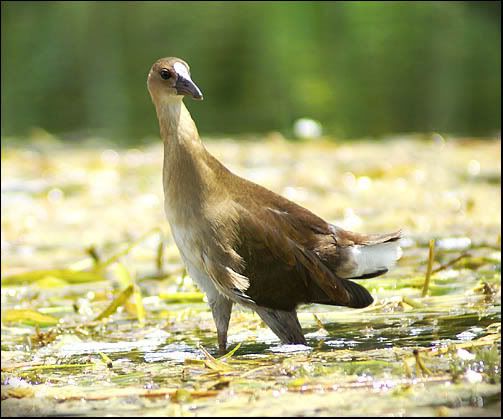 The moorhen chicks are a little younger. This mother and baby seemed to be having a little chat when I came to them.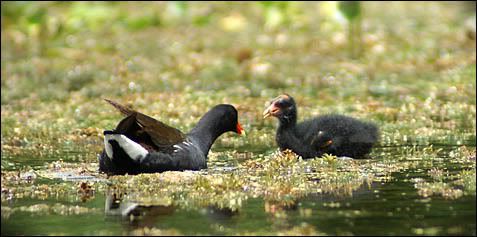 Abby and I have been trying for a very long time to get a photo of a fish jumping. The mullet jump all the time on the Wacissa and Wakulla, but this is a somewhat difficult moment to capture, given that you don't know if they are actually going to jump a second (or third) time after the first jump alerts you to their presence, nor where they are going to jump (left or right of the first jump, closer or farther away). Manual focus is required for such a photo, and there is only the time the fish is aloft to zero in on it. We have been very successful in getting blurry photos of jumping fish due to miscalculation of where they were going to emerge from the water. I was therefore rather pleased to get this photo. Less than perfectly sharp, but my best effort yet.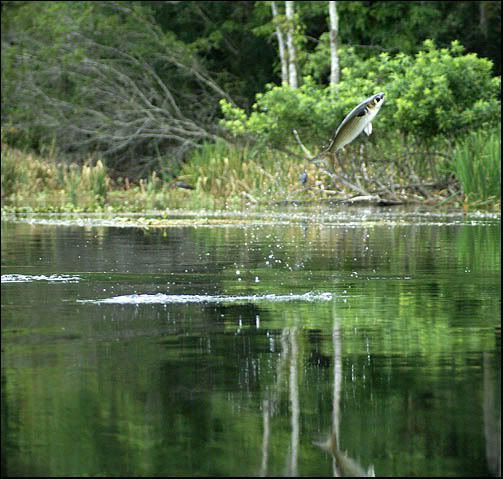 Later I tried for a second photo of a different fish but I was a tad late and only captured the splashing-down moment.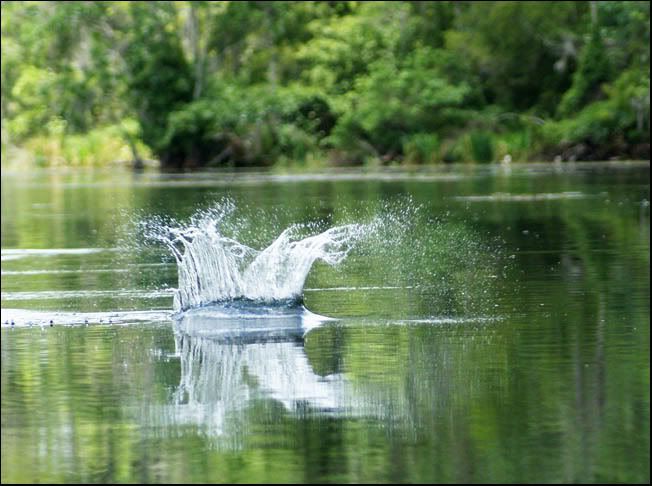 It seems that the baby wood ducks must have matured and gone off on their own, because the females are back out in numbers along the shorelines, having completed their maternal duties.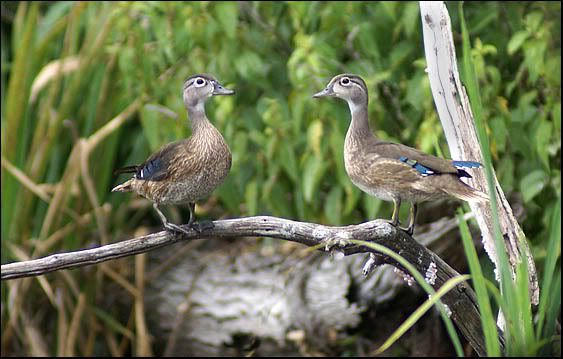 They are less easily alarmed than the males, but not always complacent enough to pose if a kayak gets too close.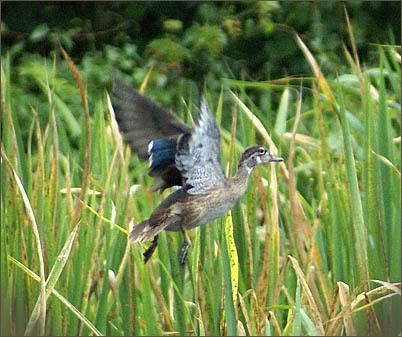 ---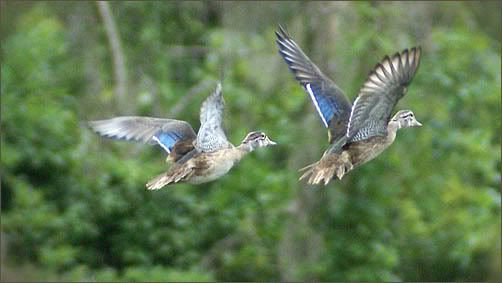 And speaking of males, I did spot one of those catching some sun along the bank with his sweetie.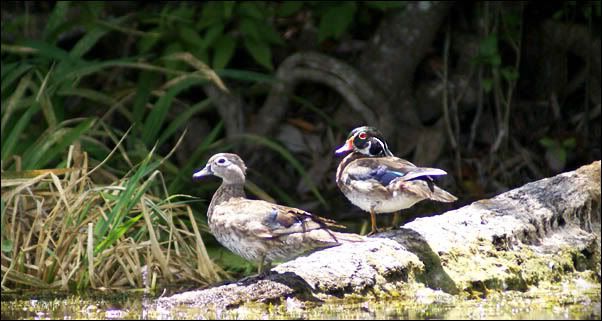 I saw more otters on this trip than ever before, at least 6, though not all in the same place.
---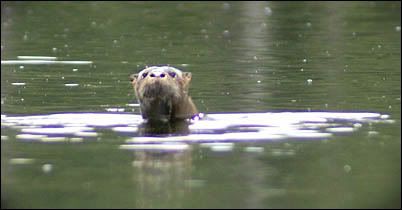 ---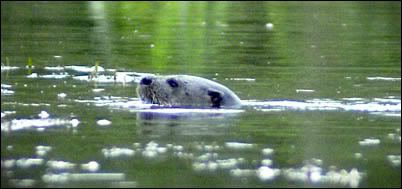 Since there was no wind and little current, I decided to circle Cedar Island. After making my turn around the far side, I spotted this egret. It spotted me, too.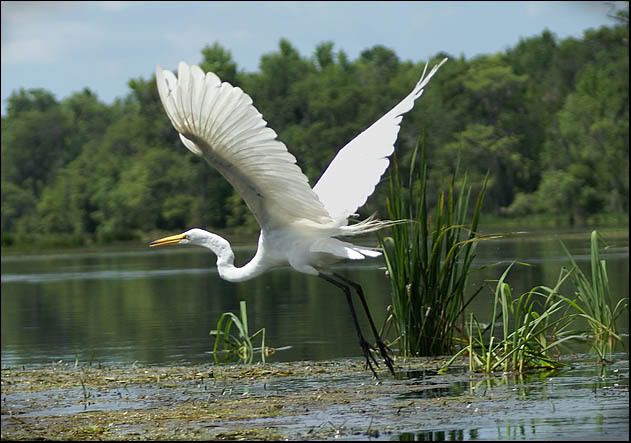 It was an easy paddle back upstream. This ibis was fishing near the entrance to blue spring.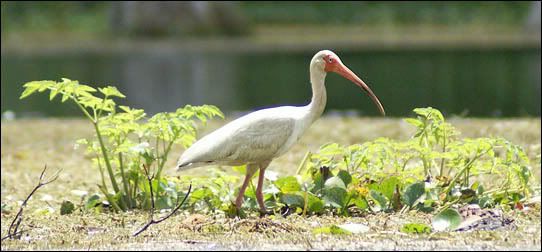 There were several other paddlers on the river but no air boats and only one power boat. As I neared the boat ramp at the end of the trip, I saw this yellow crowned night heron in its usual spot.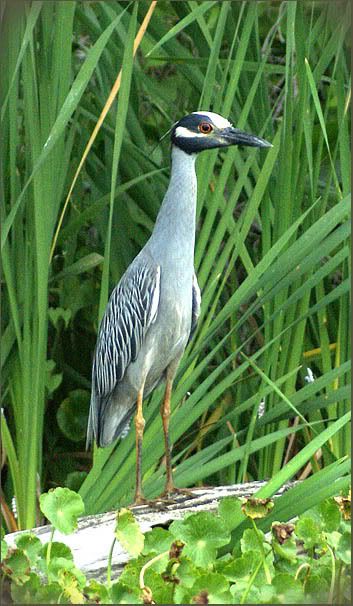 Backtracking a bit in this narrative, when I started to circle Cedar Island, it occurred to me that I could show you this river via video. I had not thought of this before, but of course as soon as the idea came to me, I had to try it. This small section of river is not really typical of my usual paddling area, which covers from the boat ramp almost to Cedar Island. This section of river is narrower than that section by about half. Also, this is grassy on both sides. My usual paddling section has woods on one side and grasses and reeds on the other. But having both banks so close works better in a short video so I'm posting it.
The bird noise near the end is a green heron.
It could be a week or more before the next paddling trip. Dear Husband is on vacation and we pretty much plan each day as it comes, depending on what we feel like doing and the weather. Stand by.