If you dam a river it stagnates. Running water is beautiful water. So be a channel.
English Proverb
It's that time of year again when paddling trips are fewer and farther between. When it's a hundred degrees and humid out, I tend to spend more time in the house. I do plan to get back out this week, early in the morning, of course, but in the meantime I have decided to put up a few photos that didn't make it into their respective posts. I don't want this blog to grow toxic mold from inactivity.
Let's go back to February. On a chilly overcast day I went paddling on the Wakulla. I decided to take the backwater route to look for wood ducks. I recall this particular day, and taking this particular photo, because that was the day that I took a wrong turn and ended up in a passage about 1/2-inch deep, which is just not quite deep enough for a kayak to float through. The bottom was mucky (it was probably low tide) and I was trying to figure out how to get out when I saw these three ibis standing on a long pier that extended over the water. They were probably laughing at my predicament.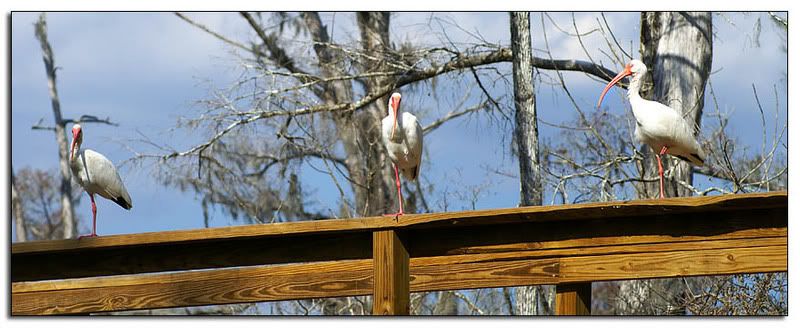 Last May I saw this male wood duck on a branch overhanging the water. I imagine this photo wasn't posted because I had other better-lit ones, but since no male wood ducks have graced this blog for a very long time, I'm toting out this photo now.
This brings us to June. It was a windy day on the Wacissa and this great blue heron was standing in the middle of the river with the breeze ruffling its crest.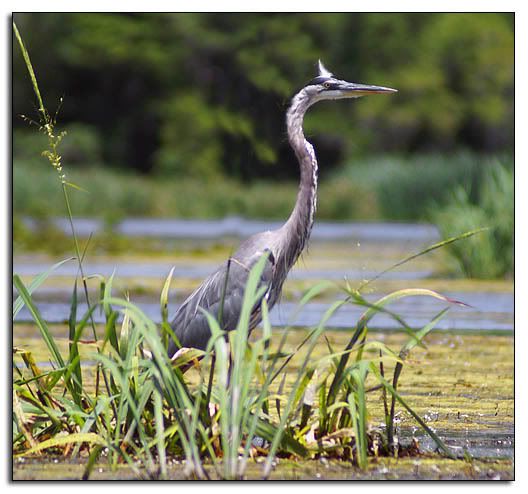 Also in June, I caught this photo of a little blue heron looking very prehistoric and perfectly raptor: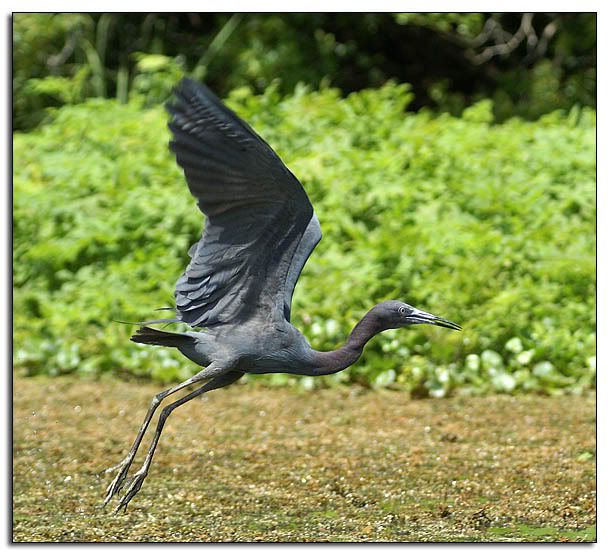 Which brings us up to my last trip on the Wacissa. I wanted to play some more with the underwater camera housing (which is not for the DSLR camera I use for the bird photos but rather the Sony W-55, a pocket-size camera I take along for scenic shots. Nice little camera and inexpensive). Unfortunately I was too early for the sun to be shining down into blue spring on my way down river, and it was crowded with people on my way back. The only view that was sufficiently lit was this snapshot lifted from a video I took of the spring that day.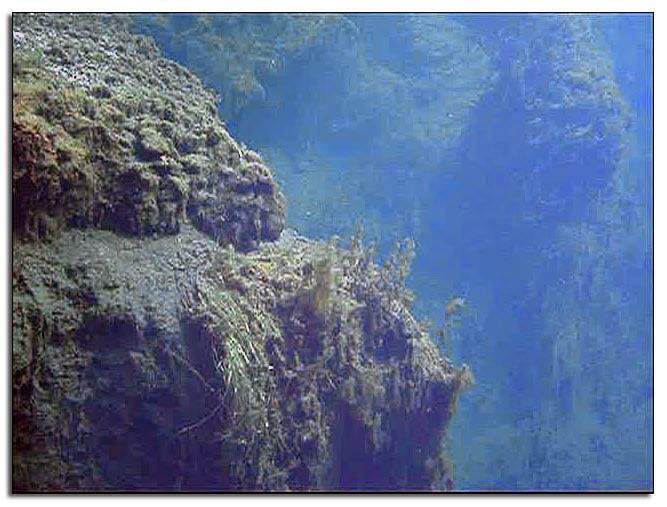 It's like looking down into a blue canyon. With seaweed waving around in it. And fish. Ok, never mind the canyon simile.
I am eager to take that camera to the Wakulla to see if I can get photos and video of manatees, but that will have to wait for slightly cooler weather; paddling trips this month will likely be limited to the Wacissa.
Stand by.