Rivers are roads which move, and which
carry us whither we desire to go.
~Blaise Pascal
My paddling had been put on hold while I waited till my less-than-fully-functional knee came back up to speed. It was doing well yesterday so off I went to the Wacissa.
You know, almost without fail, the first hour or so of every paddling trip has me thinking "Well, this blog post will just have a few photos"--which would not be a bad thing since some of my dial-up friends could finally see a post in its entirety. And then I take more pictures. When I get home, I look at them and ruthlessly flag only my favorites for posting, and then as I am processing them, I manage to cull a few more. And I still have too many photos. Sigh. Sorry. I did try to reduce the size of some of them this time, though.
White birds--great egrets, snowy egrets, and ibises--were everywhere today. This great egret was perched in a tree,
while nearby this snowy egret made its way across a log.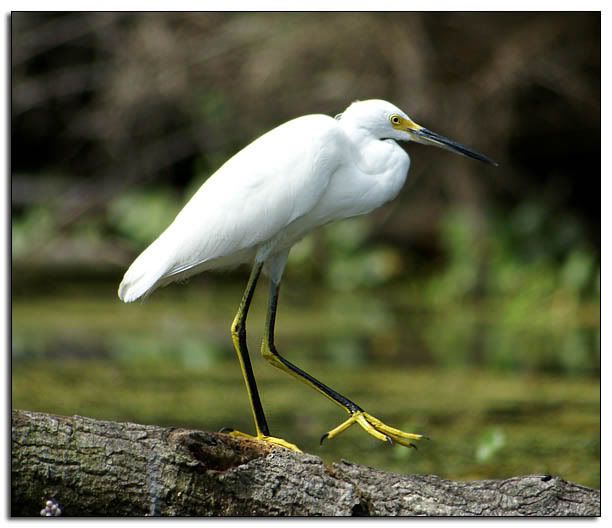 Little blue herons start out white and then as they mature they take on the blue-gray color of adults. This one is almost through the transition.
There were only two cars in the parking lot when I arrived, one of them belonging to a seaweed harvester. So I had the river almost to myself. The sun came and went through the clouds and it got breezy at times but for the most part it was excellent weather to go paddling.
I passed a great blue heron near the Blue Spring inlet.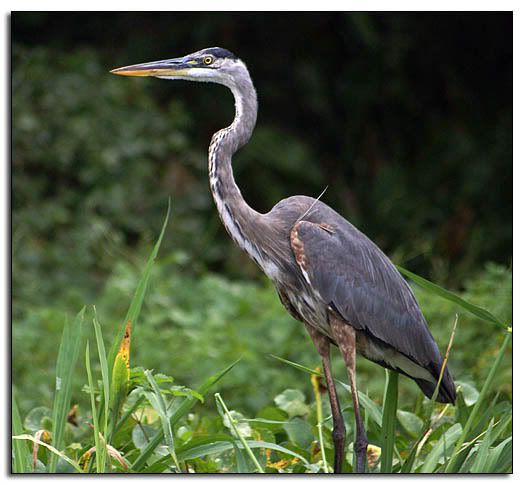 Blue Spring was quiet. I didn't spend too much time there on this day.
I was
very
glad to finally see a male wood duck--it's been a while. This one was with a female.

In fact, female wood ducks were on the river in number, mostly hanging out in small groups (which flew away long before I got close enough for a photo). I did, however, manage to sneak up on these two females, sharing the rock with a well-camouflaged turtle to the right.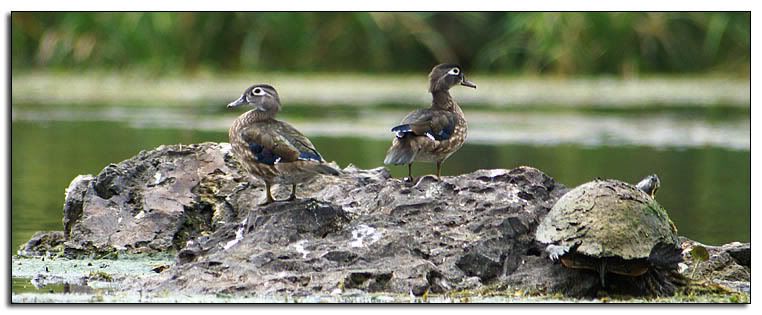 Lots of ibis as well. In groups and alone, adult and juvenile.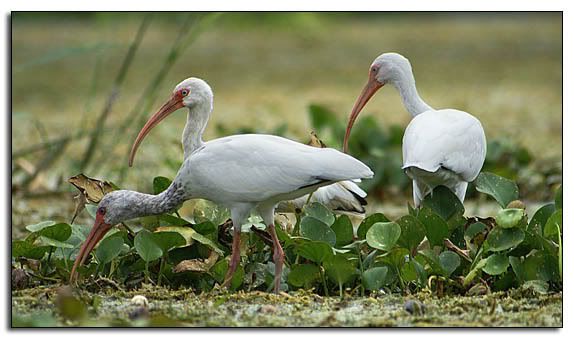 ---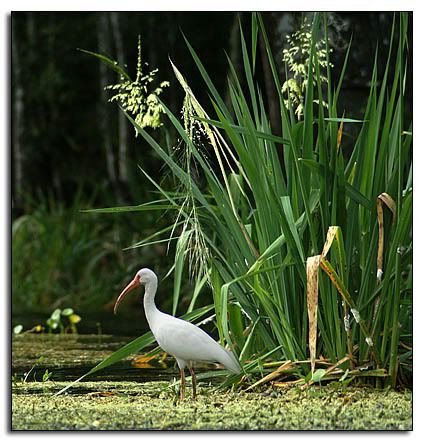 ---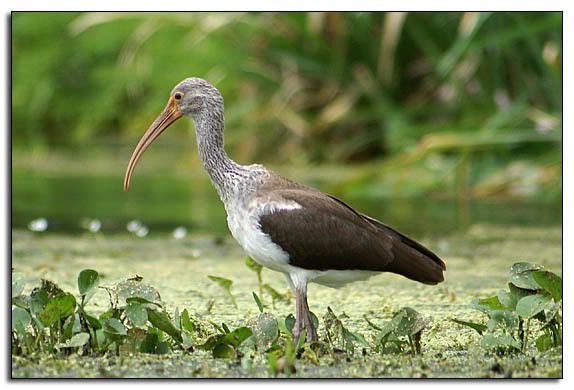 As I was entering that channel where all the purple gallinules hang out, I spotted two otters playing ahead of me. In the ideal situation, I saw them long before they saw me.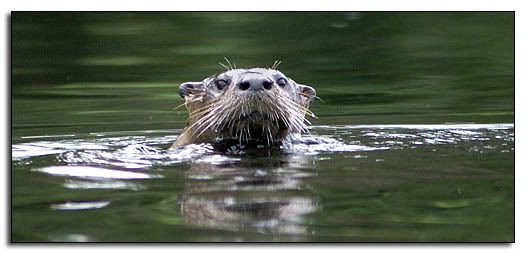 I particularly like this one, lying on his back examining his tail.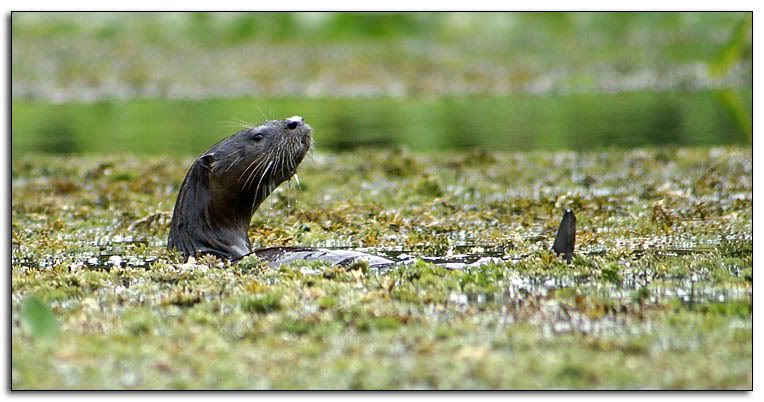 I startled this great egret, who also hadn't seen me coming.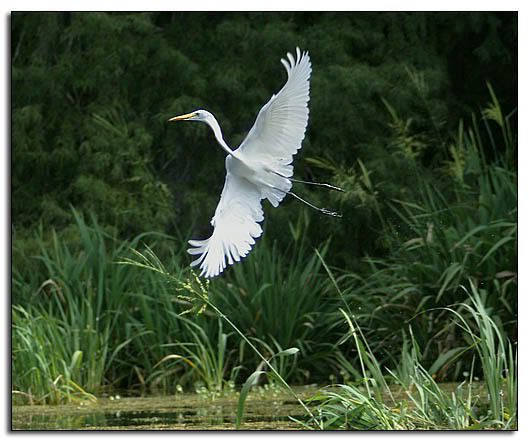 I decided to turn around before even reaching Calico Hill (aka the Snowman Boat Ramp). Just as I was about to make my U-turn, I spotted a grebe to my left.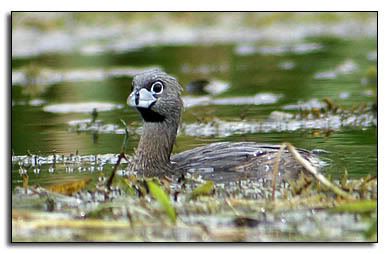 And near that one, a juvenile!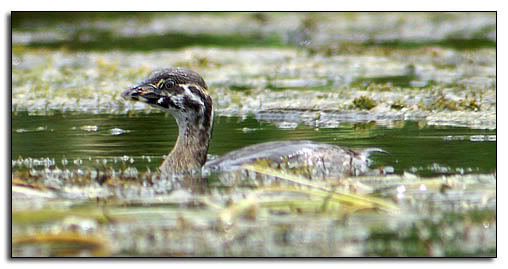 As if the otters and wood ducks weren't enough, imagine my joy to see that another favorite has returned to the river: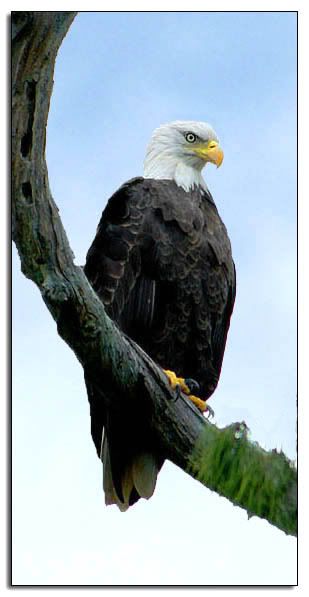 This magnificent bald eagle watched me as I paddled to find another viewpoint.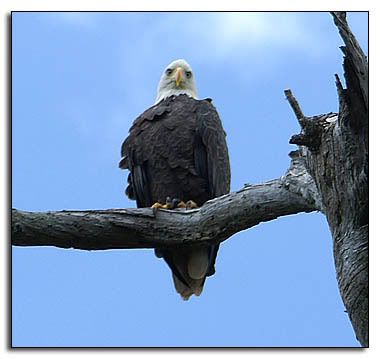 And then it left.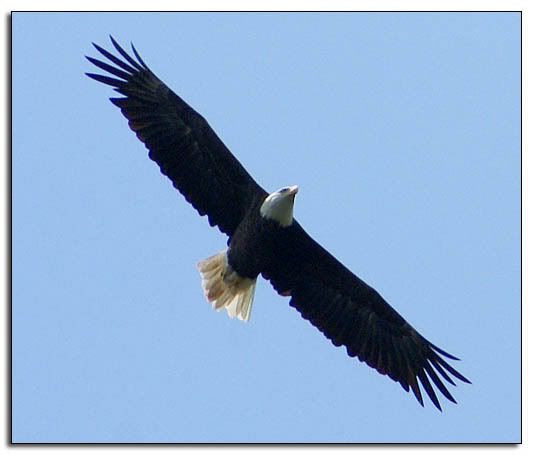 It had been in the tree where they can often be seen, so hopefully there will be more photos of eagles in future posts.
While on the topic of birds of prey, this osprey was perched in a tree on the river's edge.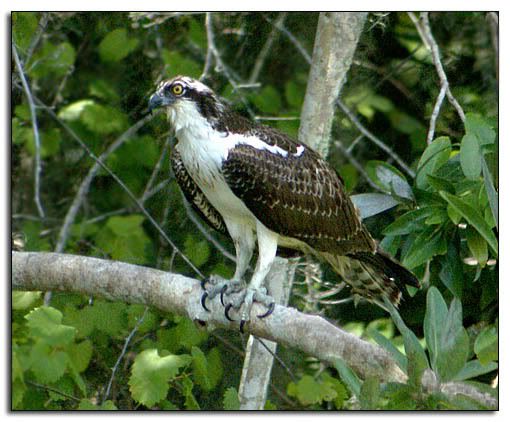 It left that perch as I approached (look at those eyes--glad I'm not prey to these birds)...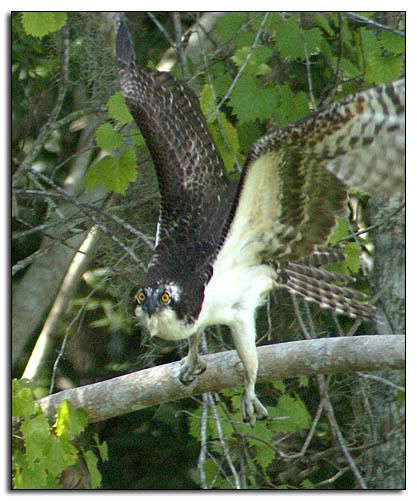 It also soared overhead.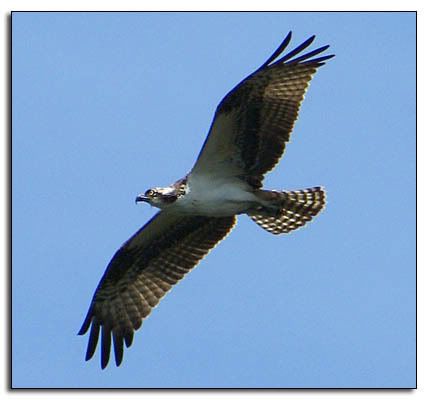 Joining this group was a red-shouldered hawk.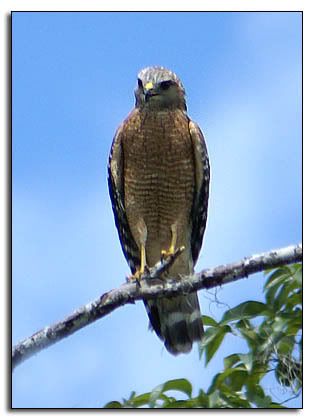 And then it was back to smaller birds, like this snowy egret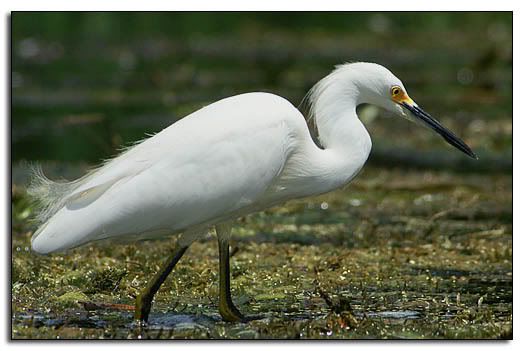 and a little sandpiper.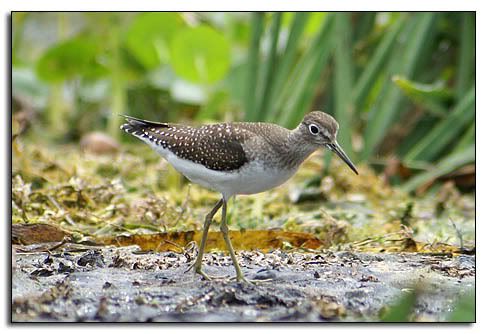 As I approached the boat ramp at the end of the trip, I couldn't resist a photo of this tricolored heron showing off its very impressive neck: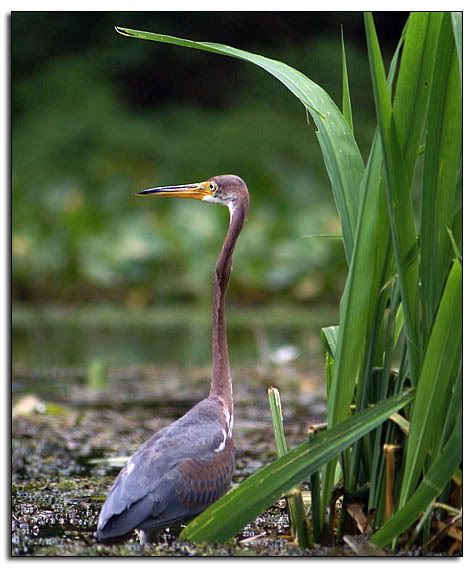 When I got back to the boat ramp there were a few people there enjoying the slightly cooler weather. And there was a gopher tortoise.
That was new
... The people said it came out of the woods and walked down to the water (they are not water-dwellers).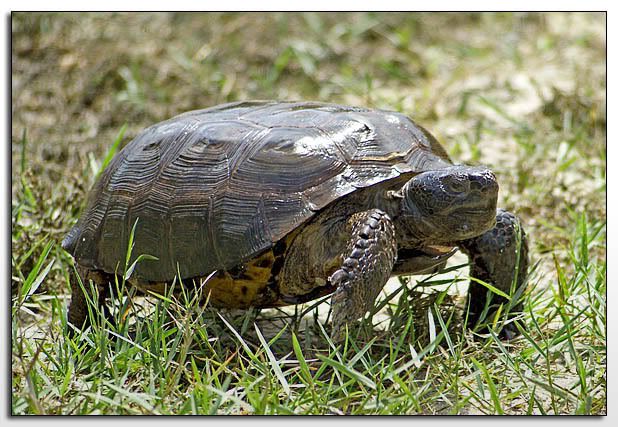 As I was loading the boat up, it was heading away from the water, and as I drove out it was making its way across the (small, dirt) parking lot to the woods. Maybe it was just thirsty.
This was a good day. Hopefully it won't be so long between paddling trips next time. Stand by.