The creative act lasts but a brief moment,
a lightning instant of give-and-take,
just long enough for you to level the camera and
to trap the fleeting prey in your little box.
-Henri Cartier-Bresson
It felt delightfully like fall today! Lower temperature, less humidity. A strong breeze, but it was not a problem. There were very few boats on the river today--I saw one power boat and one canoe. Other than those, the seaweed harvesters, birds, and I had the river to ourselves.
I haven't seen the otter that used to be near the boat ramp, but the juvenile little blue herons were there in numbers.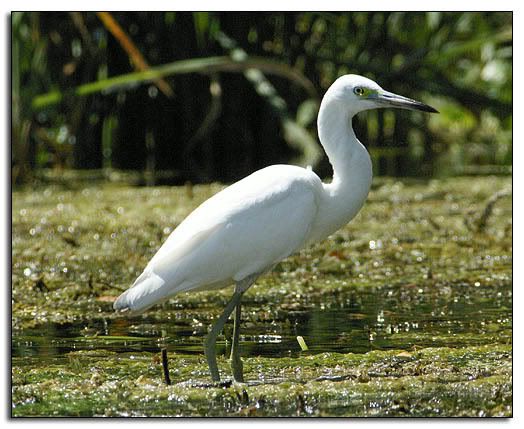 On the west side of the river before Cassidy Spring is a series of dead tree limbs that extend over the river. It's very typical to see at least one, sometimes two great blue herons on these limbs. I paddled over to that side. As I was approaching it, this heron swooped in for a landing on one of those limbs. This was a larger heron than some others on the river now. Look at that wingspan!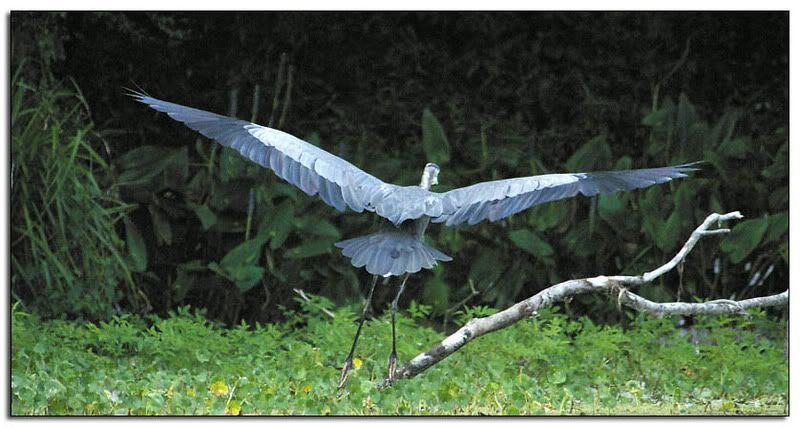 I paddled over to see it as it sat there and posed.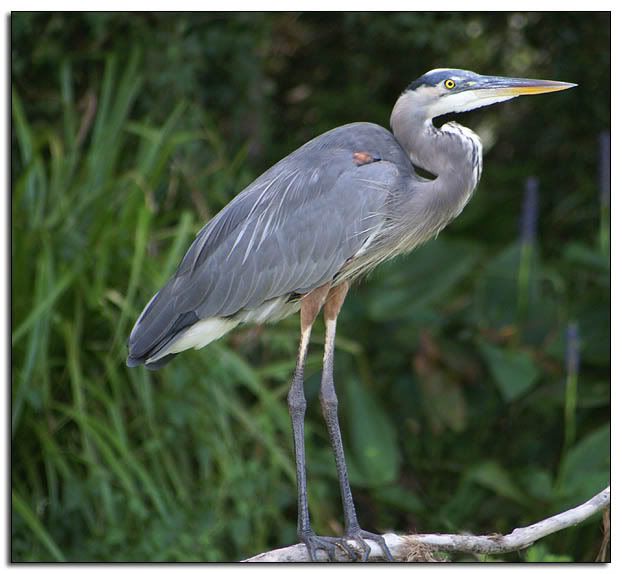 While I was taking that, the other heron landed on a different limb a little way upriver. The wind was blowing its feathers around and it was hunkered down a bit.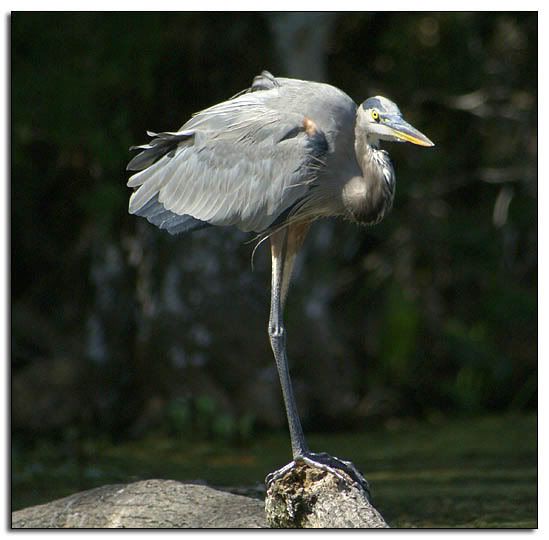 It flew off as I approached, again showing off the impressive wings on these birds.
I drifted on downriver. I went into Blue Spring and saw ibis and adult little blue herons fishing along the edges and frightened a pair of wood ducks. No otters there, either.


A bit downstream of Blue Spring I came to a pair of young ibises feeding in the middle of the river. The younger of the two had considerably more brown remaining in its coloring--the older only a little on the neck. I parked near them and watched them and took some photos.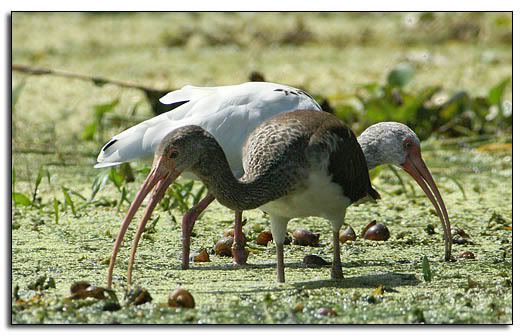 ---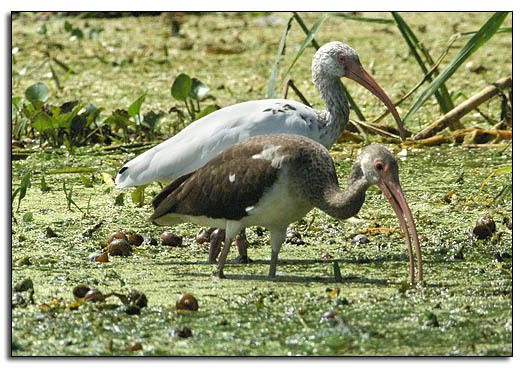 ---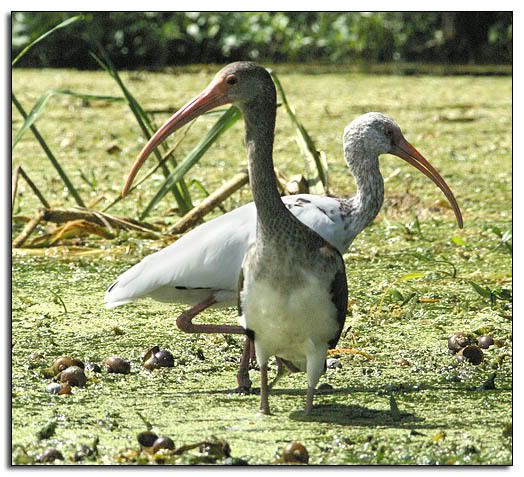 They either ran out of food in that spot or became a little uncomfortable with my presence, and off they went.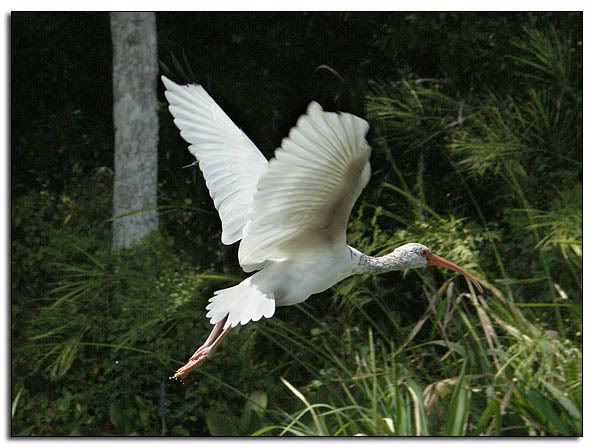 I turned around at my usual summer spot, which is closer to the boat ramp than I go in cooler weather. The wind was fairly brisk and blowing downstream.


On the way back up I saw a green heron in the grass on the right side;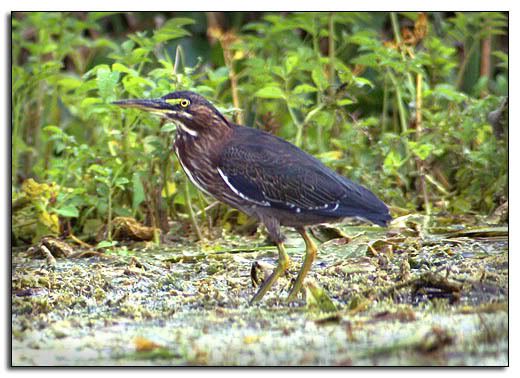 it saw me, too, and left.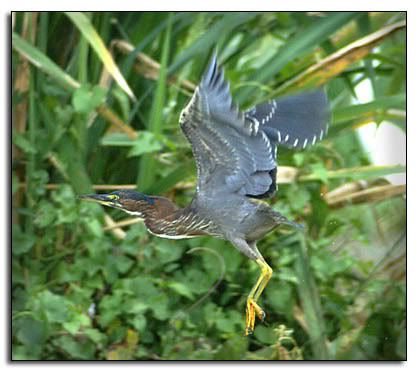 I came to quite a few great egrets en route back to the ramp. This one was standing regally in the grass.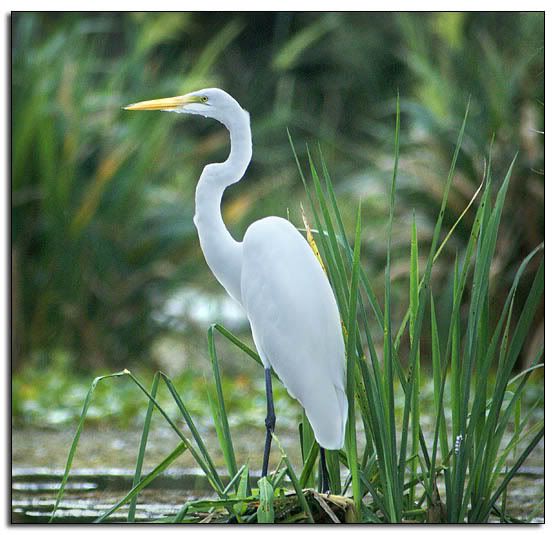 Later I saw this one in deeper water than usual.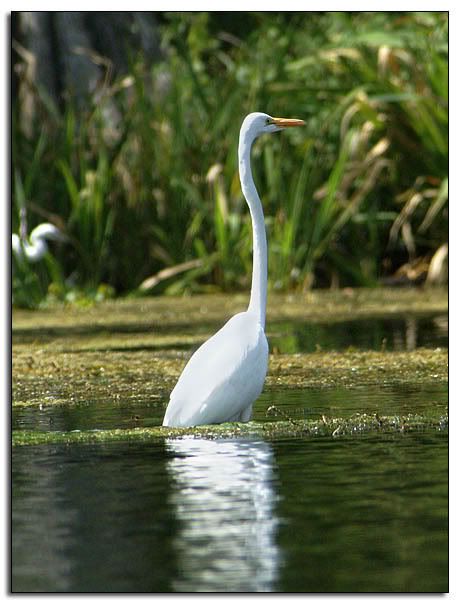 I thought it would make a nice photo if it decided to fly off--lots of splashing, etc. Well, it did eventually fly off, but its takeoff was directly away from me so the photo was of the back end of the bird (with less splashing than I had hoped for). I followed it with the camera as it swung around and flew off, yelling at me as it went.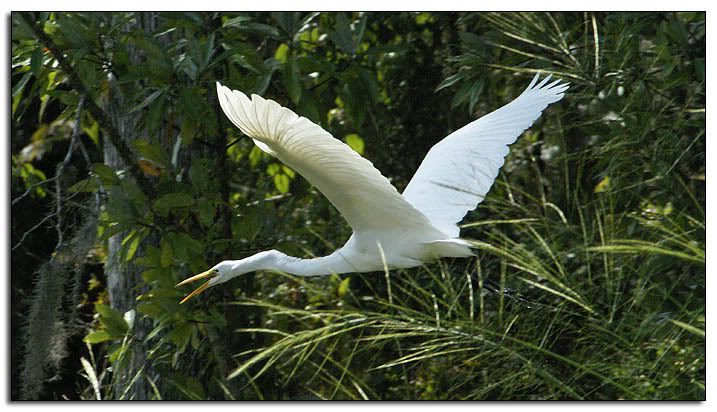 Another great day on the Wacissa, with the cooler air making it even more pleasurable than usual. I hope to get back there again this week. Stand by.