It is pleasant to have been to a place the way a river went.
--Henry David Thoreau
I had driven to the Wacissa on Friday to go paddling. When I left home the sky was blue, the clouds white. When I got to the river some 40 minutes later, the sky was blue and the clouds white
except right over the river
, where the cloud cover was solid and dark gray, thunder was booming, and rain could be seen falling in gray sheets just beyond the far bank. Janice was at the ramp in her kayak and we chatted for a while. I'm just funny about being on water under rain clouds and thunder. I hung around for an hour hoping that it would pass and that blue sky would appear over the river. No such luck. It rained for a bit. The heat and humidity over the cool spring water caused a great deal of mist to rise from the river so I knew even if I went out, I couldn't see my hand in front of my face, much less a bird on the shoreline, so I went home.
I normally avoid this river on Saturdays but, frustrated in my attempt to paddle on Friday, I suggested to DH that we brave the air boats and power boats and take the kayaks to the Wacissa.
It was amazing. Nobody was there. It was just like a weekday paddling trip. In four hours of paddling we saw two air boats, many canoes and kayaks, and no power boats. Not too bad for a Saturday.
We got a later start than I normally do and I discovered that when the sun is lower in the sky it presents some challenges for photography, at least when the subjects are apt to fly away before you can get all your exposure settings in order. So, fewer photos from this trip and some only middling but I am including them.
The great blue herons on this river are fairly skittish, but they are such impressive birds that I will paddle across the river to try to photograph one when I spot it.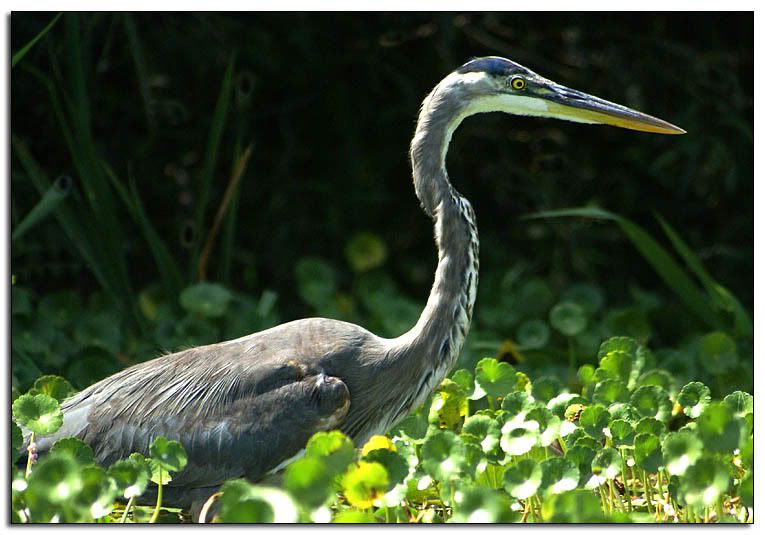 Speaking of herons, we only saw a few tricoloreds but many little blue herons.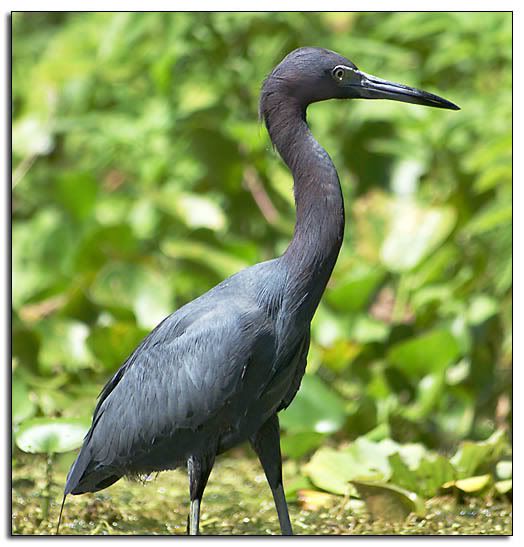 Of course we went into Blue Spring. DH hasn't been there for a year or so (the flag was still hanging when he was there last). To my amazement, there were only three people there, and they were all on the raft that is anchored near the spring. So we were able to spend time drifting over the spring and looking down into the depths. On a warm Saturday! Inconceivable!
Since it is still very hot and humid in these parts we didn't go far downriver, turning around before the Calico boat landing. On the way back up we saw a limpkin that might have been Bob.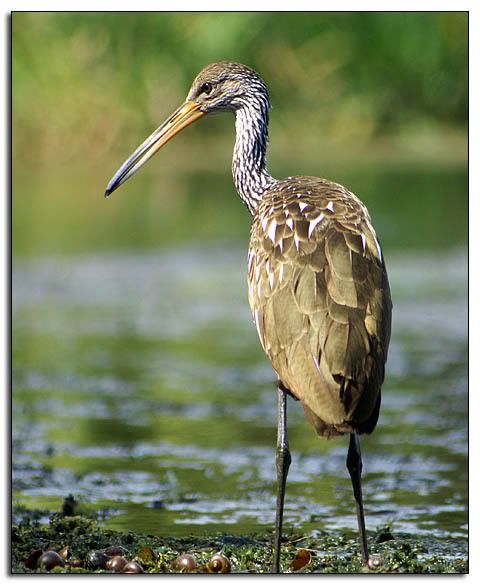 As we approached him, DH was in front and continued paddling, which had him passing Bob a little closer than even this tame limpkin will tolerate.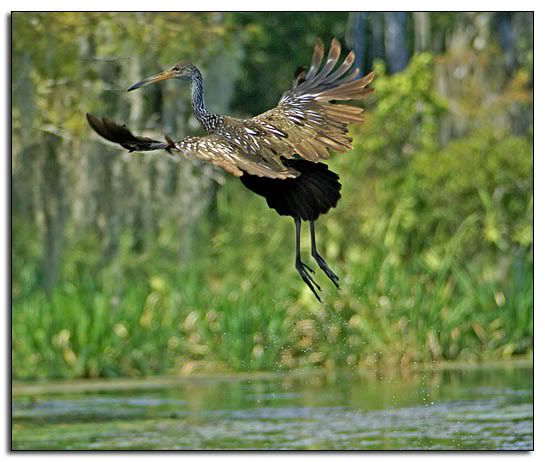 He settled on a tree branch.
This juvenile ibis was enjoying a snack of snails as we went by.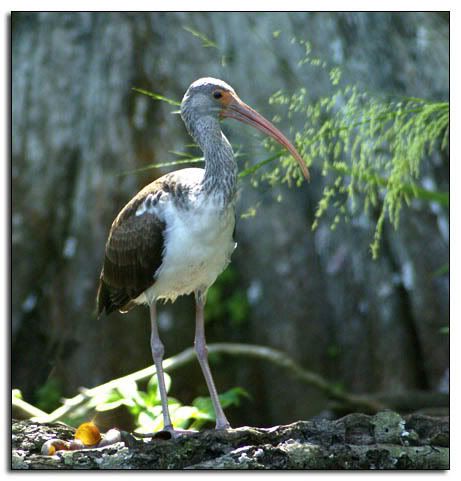 The wind came up a little, blowing downstream. Kind of a mixed blessing--cooled us off, yes, but also made the upstream paddle a little harder. As we neared the boat ramp I saw this great egret perched in a fallen tree along the bank. I thought about making this a black-and-white photo and then realized that, aside from its yellow beak, it essentially
is
a black-and-white photo...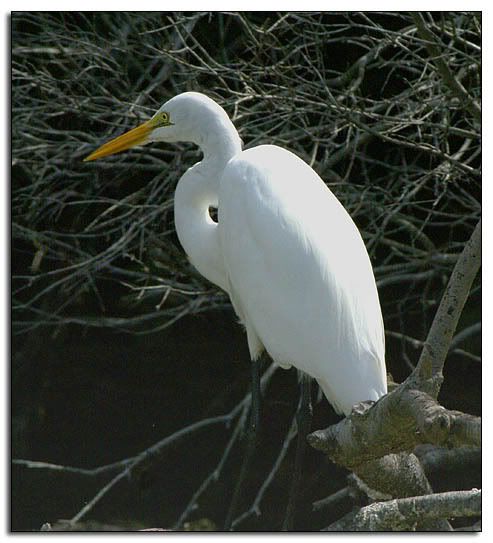 It flew away as I approached.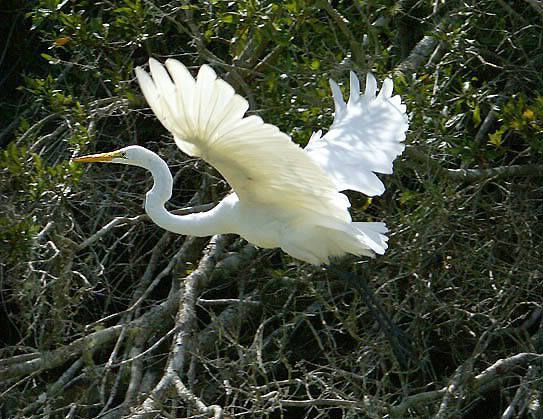 We saw several otters, including a group of three small ones playing in the water near the entrance to Blue Spring. They went running into the woods as we went by. I looked for the bald eagles but they must have been elsewhere at the time; both of the trees in which they can usually be found were empty.
While we were talking at the boat ramp, Janice mentioned that people often ask her where else she goes paddling and she says "Nowhere. Why would I? I already have the perfect spot." It's hard to disagree with that. This river never disappoints.
Stand by for the next report.