Study nature, love nature, stay close to nature. It will never fail you.
~Frank Lloyd Wright
I have returned from my camping trip to North Carolina. Since I didn't take the kayak this time, it had been a while since I paddled. I decided to visit the Wakulla River. Last time I paddled there, I posted a report in which I bemoaned the apparent degraded state of the water, which is spring fed. I complained that it was murky. Someone who spends a lot more time on the river than I do left a comment that water quality varies on this river, and not to write it off so soon.
He was right. On this day the water was as clear and beautifully green as it has ever been. My apologies to the river. This is good news because I like this river a lot in the winter; it seems to get more migrating birds, particularly mergansers, than the Wacissa. Also, since it is not only spring fed but tidal, there is still a normal amount of water in it, unlike the Wacissa, which seems to be disappearing from below our boats. In some places it is barely a foot deep. So it's nice to know the Wakulla has water. Not as many birds...but you can't have everything (or so they say).
There are some birds there, though. The first one I encountered was a juvenile little blue heron sitting in the rushes alongside the river.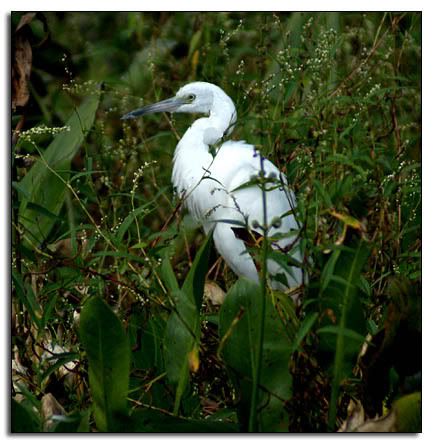 It wasn't too keen on my being so close, so took off as I approached...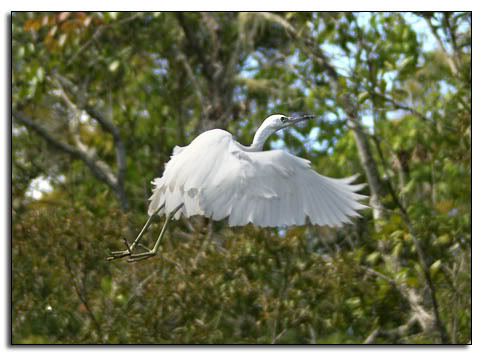 ...and settled in a nearby tree to watch me from a more comfortable distance.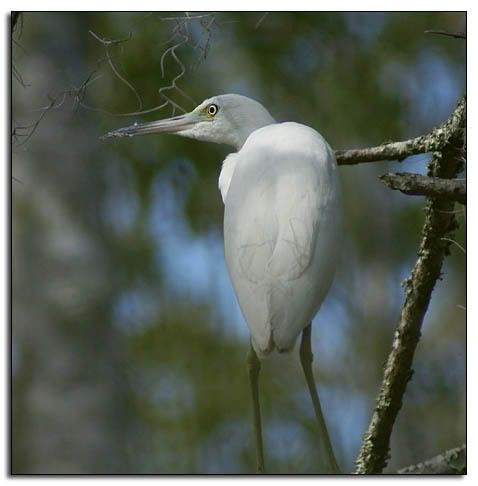 This was definitely the day to see great blue herons. This one was perched in the wide area of river near the boat ramp, squawking at me.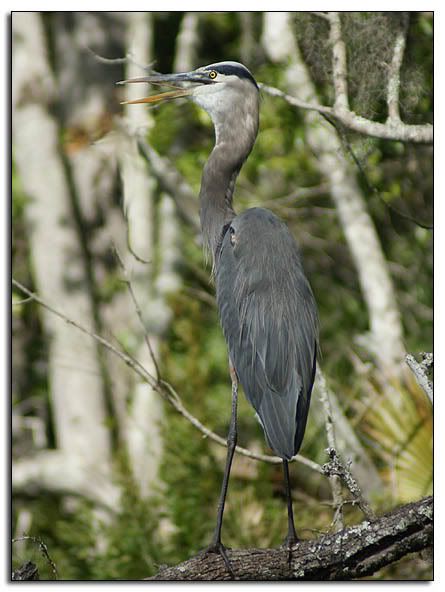 It left the perch as I approached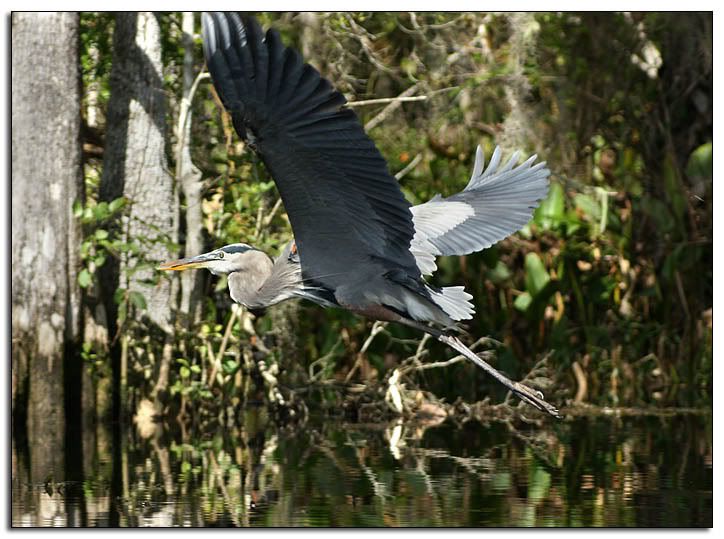 and flew upstream, still squawking at me.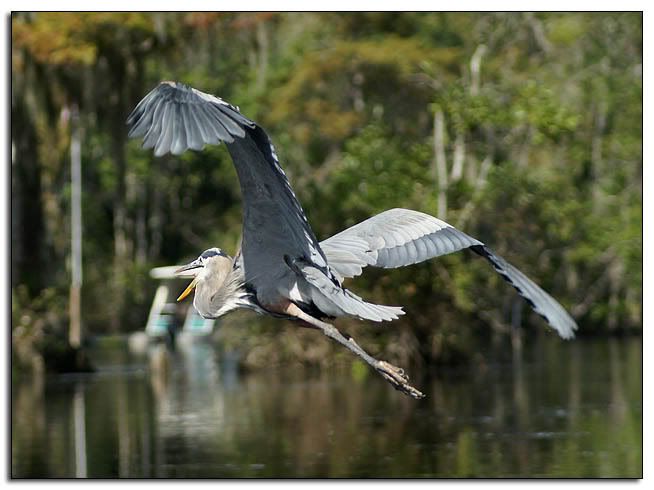 Ok, buh bye for now...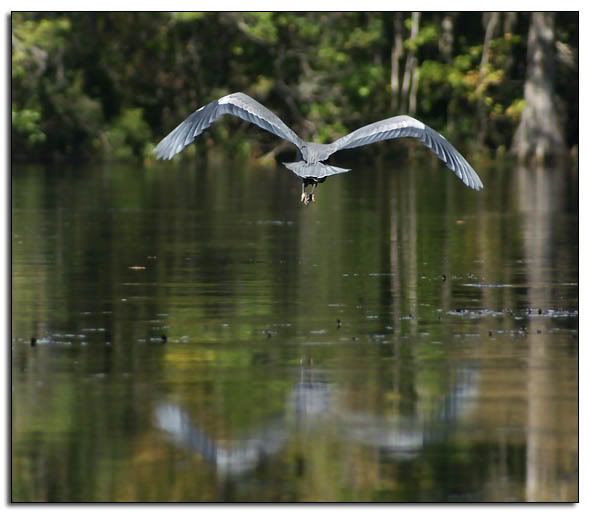 I continued upstream. I had arrived at the perfect time, shortly before high tide on a day when low tide was insignificant. So, almost no current. Another thing about this river is that it smells so good--hard to explain what it is, some combination of woods and water.
Passed this three-on-a-log group (aka
a shell station
) (haha get it?)--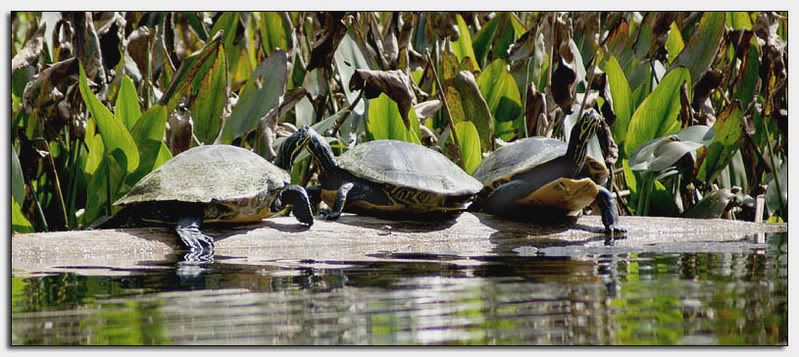 I paddled to the upper boat ramp, passing a manatee en route. After a short stretch, I headed back downstream.
This anhinga, I believe the same one from the last Wakulla post since it was in precisely the same spot, watched me from a branch.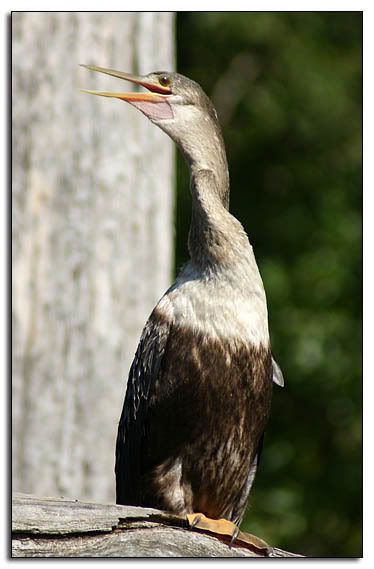 As I got closer, it turned around, probably to show me its pretty wings (and long neck)...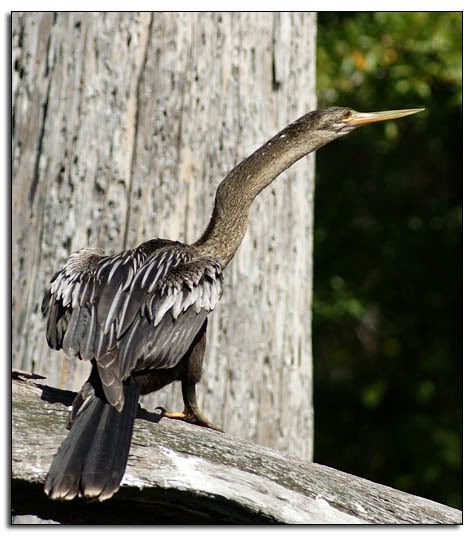 There are very few moorhens on this river (very different from the Wacissa!). I passed an adult with a couple of juveniles and parked in the surface greenery to watch them. This youngster seemed wary of my presence.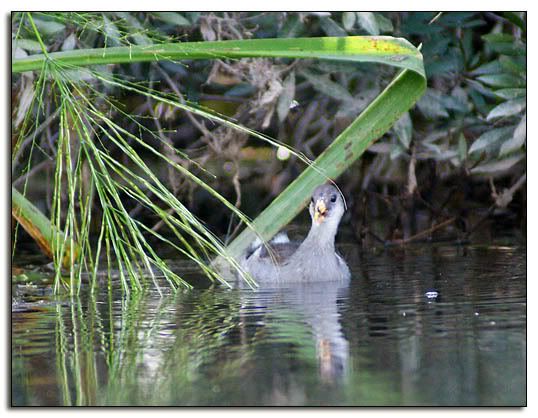 And a few minutes later...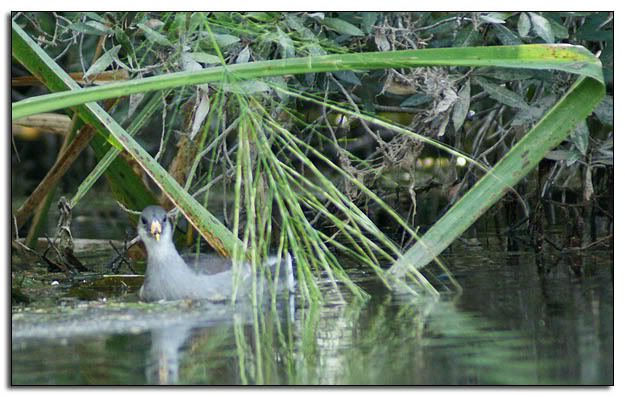 Good grief, are you still here?
Cypress trees line the river; I liked the way this little green sprout was reaching out from the base of this giant for some sun.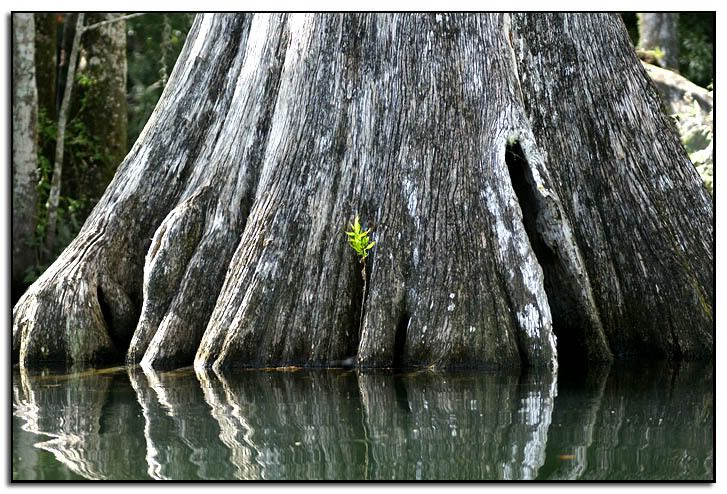 So many belted kingfishers swooped around, one of them diving into the water ahead of me (too far ahead to photograph). I didn't get any of them in the camera, but this little bird did land in a cypress nearby. I was going to identify it for you but I'm not completely sure what it is, it matches several birds in my ID book. If anyone knows, post it in a comment!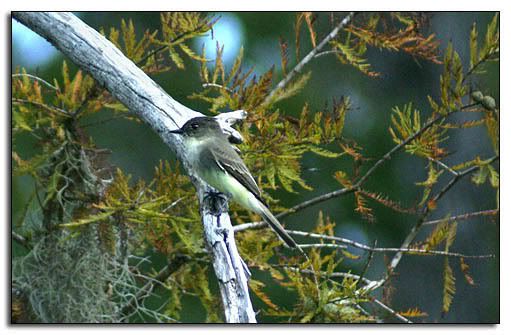 The ibis were also out and about, including this juvenile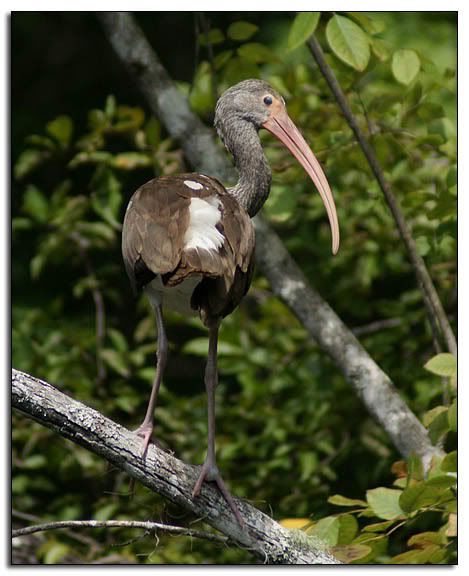 and an adult.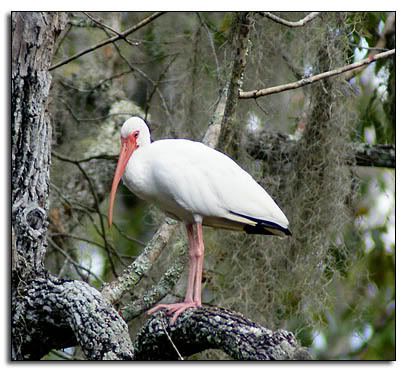 The last bird I saw and last photo I took was a grebe, one of my favorite little water birds. They are just so cute.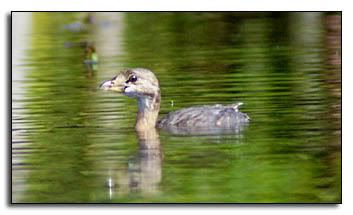 I have renewed interest in spending more time on this river over the winter. And I am also eager to return to the Wacissa. We are on the cusp of tent-camping season here in Florida and I have plans for trips to many new campgrounds (new to me, anyway) near water. If we could just get our temps out of the 90's....
Stand by.