The face of the river, in time, became a wonderful book…
And it was not to be read once and thrown aside,
for it had a new story to tell every day.
~Mark Twain

I got a bit of a late start and it was a tad chillier than I had dressed for so I wasn't out too long this time and didn't go farther downstream than Blue Spring. I spent some time on the west side of the river past Cassidy Spring. These turtles were out enjoying some sun.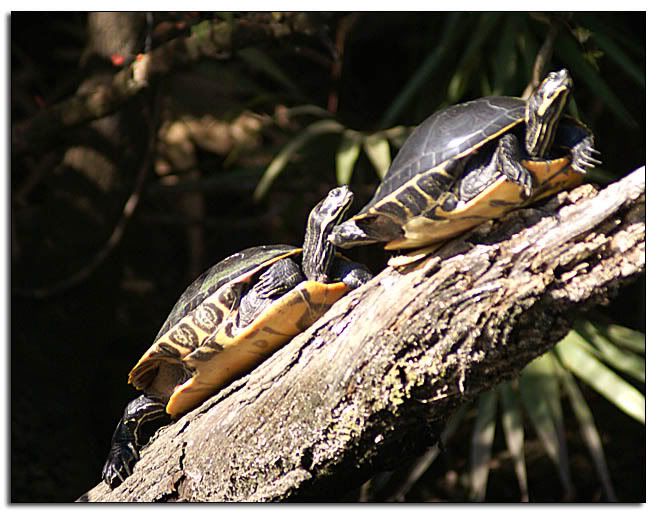 On the Wakulla, turtles will usually just sit and watch you go by, but on this river they are customarily more timid. These two pictured above, however, decided to stay put (and the long view of them shows why!)...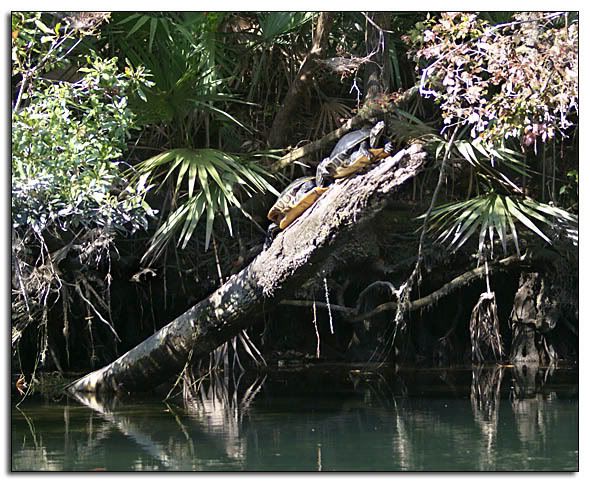 I spotted another belted kingfisher in a tree ahead of me.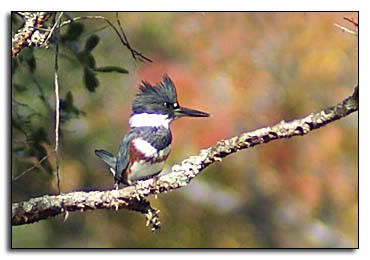 There seem to be more egrets, both great and snowy, than any other birds on the river right now. This one was having some luck fishing along the side.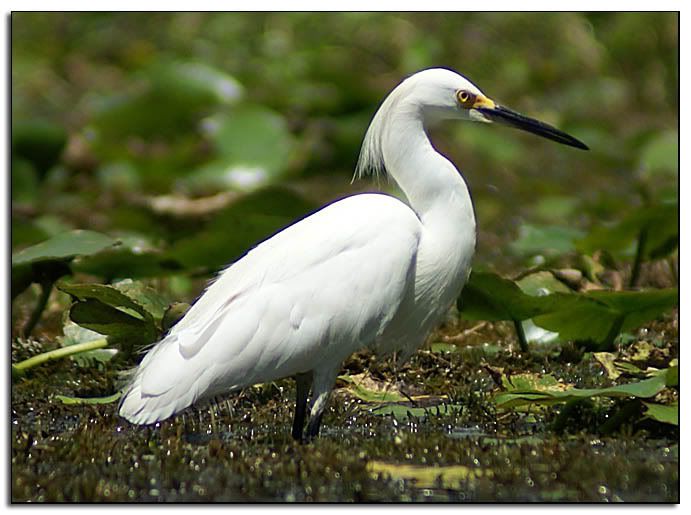 Usually when I spot cormorants on this river it is much farther downstream (in fact, usually in exactly the same spot), so I was surprised to see this one so soon after launching.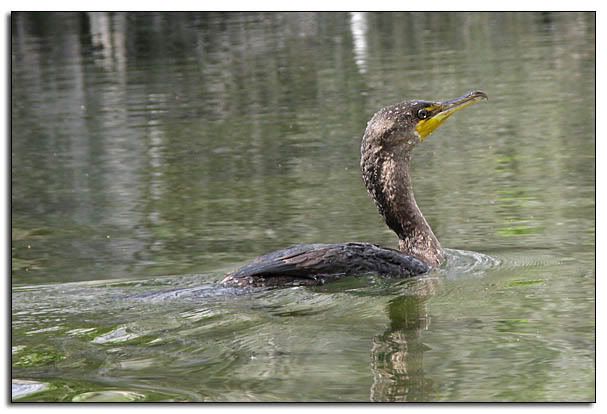 No sign of the gator at Big Blue, but given the air temperature, maybe it had gone underwater or dug a hole off the river to hunker down in to keep warm. I did see this great blue heron after I came out of the spring area.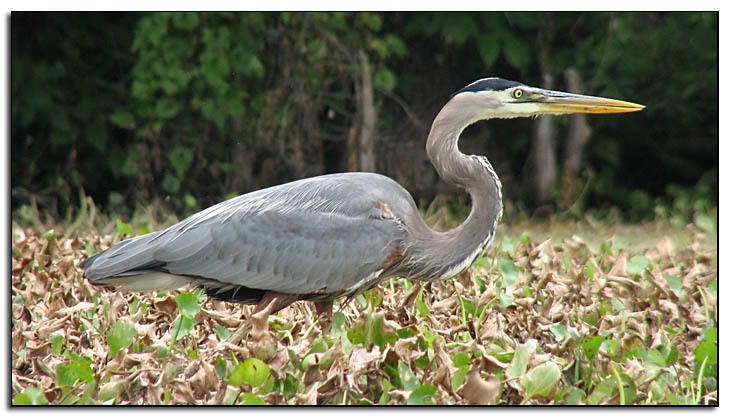 I think we will be having somewhat warmer weather later this week so perhaps I can get back out soon to make up for this very short day.
I want to thank Biffle French for his flattering email and would like to recommend that you visit his blog, which has reports and photos from paddling in the Pacific Northwest (sorry for the previous link error--if you tried before and got an error message, hopefully that is fixed). He has also recently published a book about kayaking in that area, called Paddling the Waters of Vashon Island, which is available for sale on his website. His waters are much more challenging than the ones I find myself in and include 8-foot tides. Our tides are thought to be high if they hit three feet, and that height is somewhat rare.
I will be back in our calm waters soon. Stand by.