There is no rushing a river. When you go there, you go at the pace of the water
and that pace ties you into a flow that is older than life on this planet.
Acceptance of that pace, even for a day, changes us,
reminds us of other rhythms beyond the sound of
our own heartbeats.
~Jeff Rennicke
Finally, finally, finally, I had a good paddling day, the time to go paddling, and my good camera, back from the shop. What a complete joy. So let's see what I saw on my favorite river, the Wacissa.
First, a flock of ibis flew by.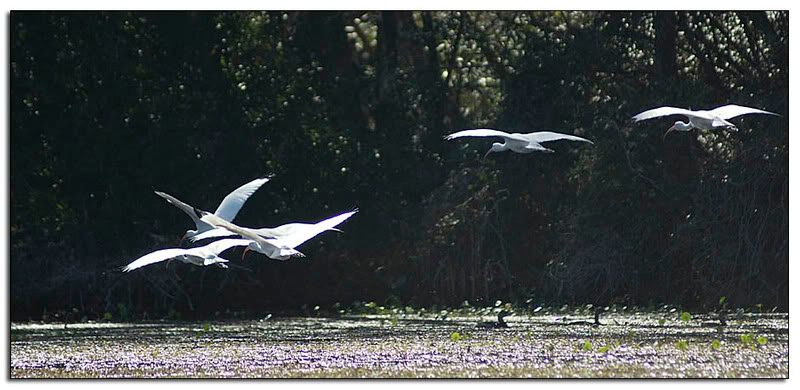 Later I came to that same flock a bit downstream. These two were having some luck with lunch,
while this one preened for a while.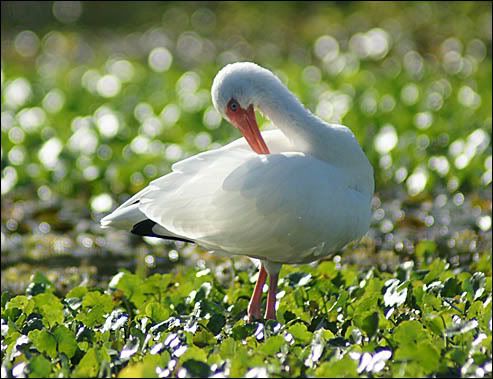 And while we are on the ibis, this one was alone further yet downstream.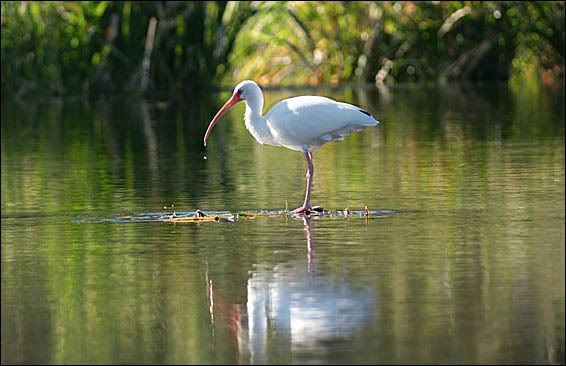 I went through the passage that has all the gallinules. This juvenile was stretching a wing when I went by.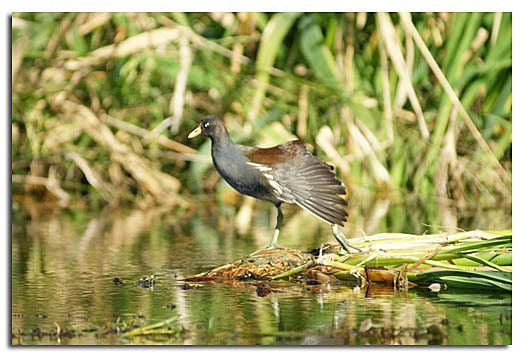 I came to a great egret. Always a photographic challenge on a bright sunny day.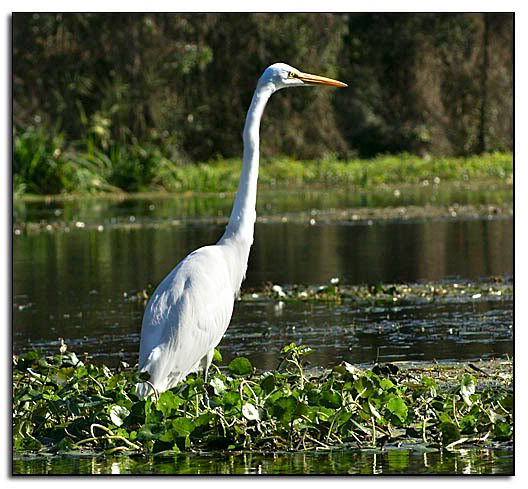 I alarmed it as I approached and it took off--
--however, it didn't go far, maybe a few yards to some surface vegetation in the middle of the river. I followed it with the camera as it flew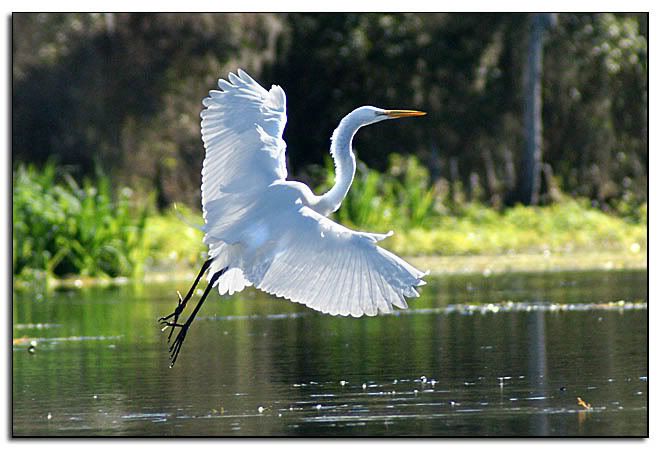 and landed.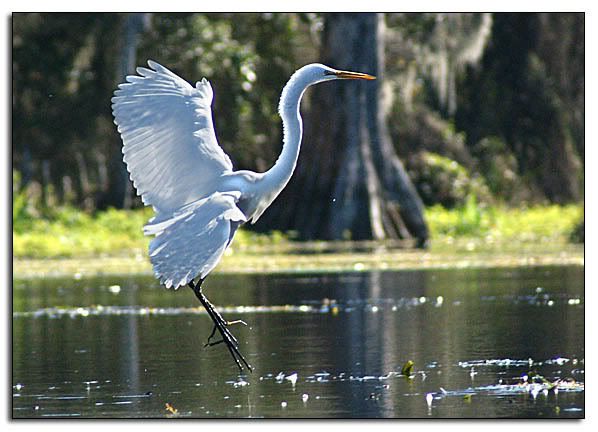 ---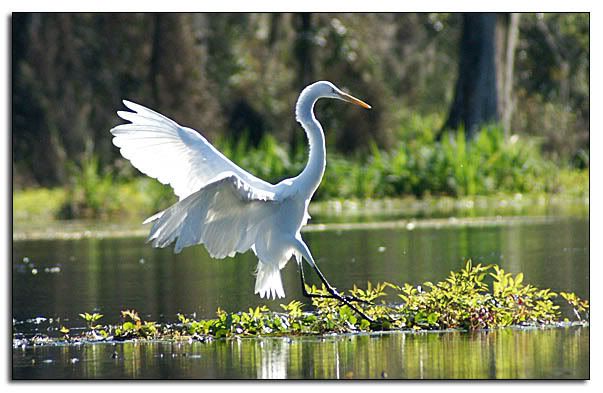 ---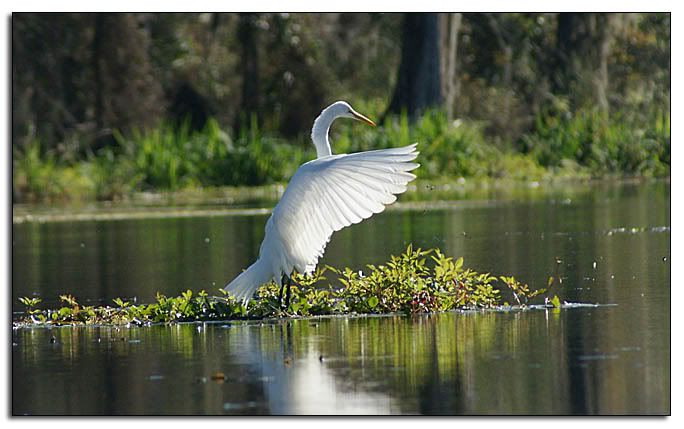 (Did I mention I have missed this camera?)
I turned around shortly after that. I found myself approaching a limpkin and decided to try to get a photo of it. Well, it seems that Bob is alive and well! He made no sound and let me hover around quite close to photograph him. Hail Bob!
It used to be that in this river, except for one section (Rock City), you could float up- or downstream while looking through the camera viewfinder to either side and not have to worry about surprise rocks or submerged limbs overturning you. Now that the water level is so alarmingly low, this is not the case--you have to be constantly vigilant about watching the river bottom topography. In many spots it is less than a foot deep. I need to get used to this.
On the way back upstream I spotted a great blue heron on the other side of the river and so paddled over to see him. There's no pleasing me with weather--too overcast and I don't want to go out paddling because it is, well, too overcast. No clouds at all and you will find me fussing about exposure due to such bright sunlight. I guess partly cloudy must be my favorite mode. Today was cloudless. I mention this because of how bright this heron was on his perch in the reeds.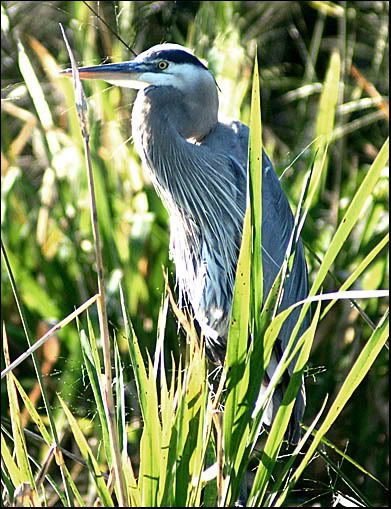 '
It didn't like me getting quite so close so off he went.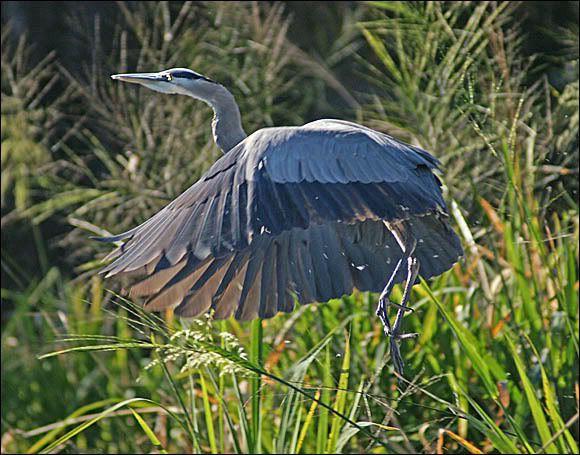 It was a very easy paddle upstream. I went into Blue Springs in both directions but with no luck wildlife-wise (but it was peaceful and beautiful, as always).
On the way back upstream, nearing 4:00 pm, I saw this raccoon walking along the river's edge. Despite my making various noises to get him to look over, he remained seemingly oblivious of my presence. So no face photo this time.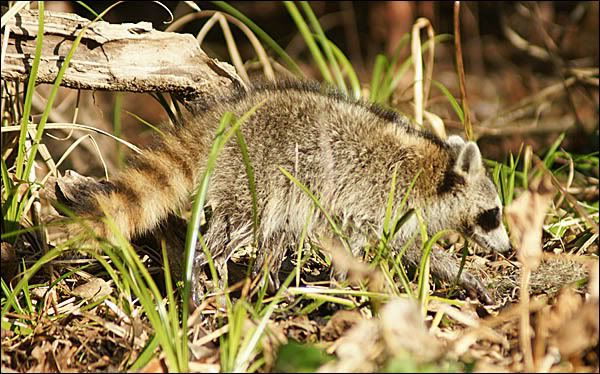 It was a great day on the river--and I had it to myself except for one set of seaweed farmers and a solo canoe paddler. It's been too long since I have been out and I have to make up for lost time. I hope to get back out again very soon.
I hope your holiday season brings peace and joy to you and yours. And, as always, stand by.