No bird soars too high if he soars with his own wings.
~William Blake
This is the time of year--and particularly this week--when I get out paddling least often. And so I look for the birds in places other than the river, at least until I can get back out in the kayak. Today DH and I were headed for a state park to go hiking and we stopped at Lake Frances in Madison. Last time I went to check for birds there, I found not even one. Today was different!
The lake was loaded with birds! Great blue herons, egrets, ibis, cormorants, a grebe, and many,
many
wood storks! I hadn't expected this so I did not have my good bird lens with me (but a good hiking lens...). Since these photos are along the same lines as those often posted here and I am not getting out paddling as often, I decided to put these here.
This great blue heron went flying over the water as I approached from the shoreline.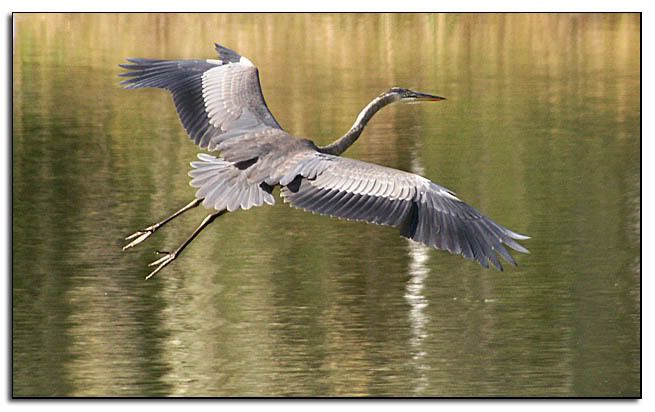 We walked up to the little fishing pier/dock they have there, which at the time was filled with perched birds. We can only imagine that they are gathered there because the persistent drought is drying up so much of the water around here. This wood stork was one of the ones on the pier/dock.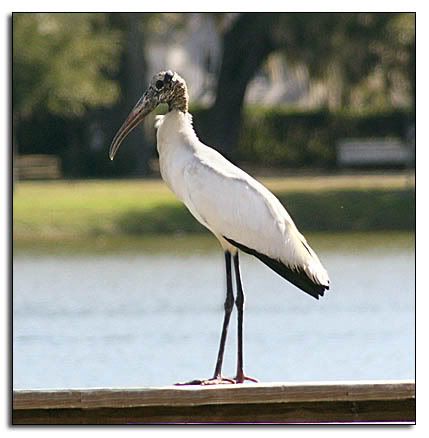 I should mention that this is a very small lake--more like a big pond--which is surrounded by houses and constant traffic. It was so surprising to see so many birds.
Here is a tree full of egrets, ibis, and cormorants.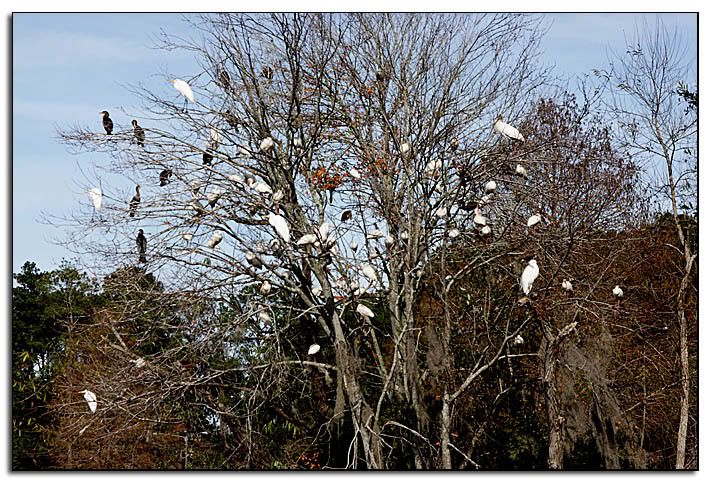 I was able to catch this egret in flight as it went by.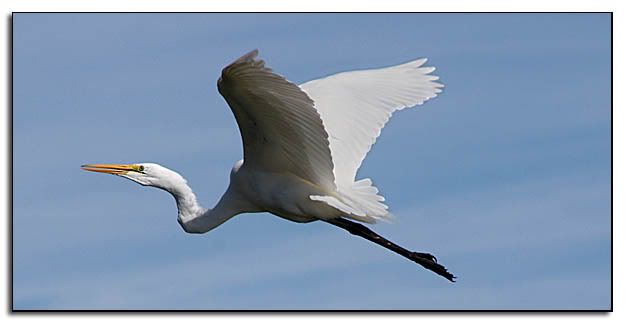 We didn't stay terribly long--I need to get back there with a proper lens. Just before we left for the park I got this photo of a grouping I rarely see--two great blue herons, several great egrets, and a wood stork.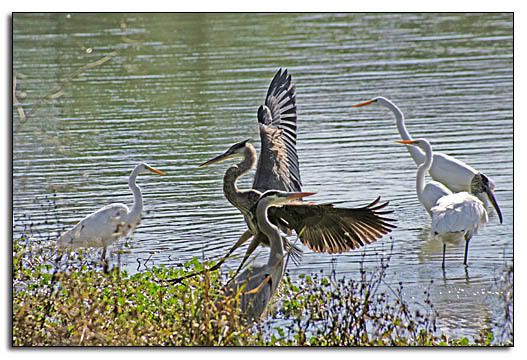 I will return to Lake Frances soon. And hopefully will get back out in the kayak before too long. Stand by.