Rivers are exquisite in their abilities to nurture life, sublime in functioning detail,
impressive in contributions of global significance.
~Tim Palmer
My sore throat is abating (thanks for all the get-well wishes!) and this was the only day this week that the weather was going to be even close to acceptable (a very subjective opinion; my brother in Ohio would probably be delighted to paddle in such temps in January...), so off I went. I got on the river at about 12:30.
The river was fairly bird-free on this day, they were probably hunkered down within the shelter of the woods. It was quite windy. This egret was braving the wind to stand at river's edge near the boat ramp.
I paddled into Blue Spring. The spring was beautiful, as usual, but there were no birds or otters in there, so I left.
Abby had indicated that she might be able to get to the river at around 1:00, so when I came out of the inlet, I looked for her upstream. Sure enough, there was another paddler. Given the conditions, I knew it had to be her so I started paddling back upstream. We met about halfway between the ramp and the spring, and then continued on downstream.
I think we actually saw the same two birds over and over today. I think this egret, now perched on a rock, is the same one that was further upstream earlier.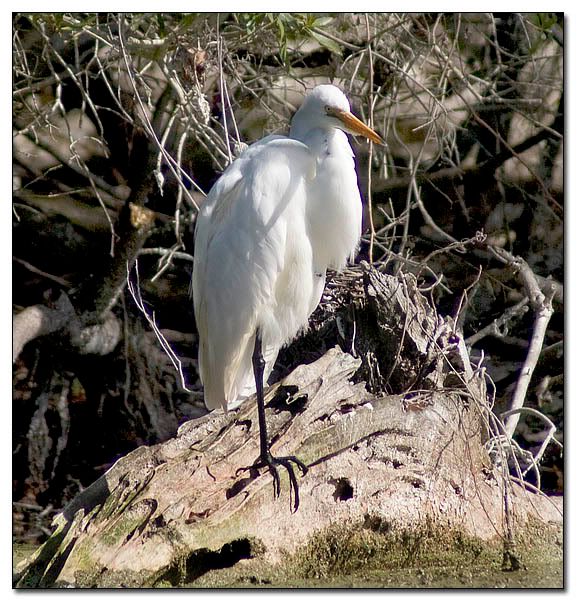 We were not out long. The brisk wind was blowing downstream and we didn't want to have to battle it very far on the way back upstream. This great blue heron flew by from one side of the river to the other.

And so we paddled over to get a photo of it standing on the edge (having been out for hours, consoling ourselves for the lack of birds by discussing all the birds that will be back lining this river in a few short months (green herons, tricolored herons, little blue herons, ibis, and more), we were getting desperate to point the camera at something, and did not mind pursuing it back and forth across the water).

The heron posed, mouth open again, on the side.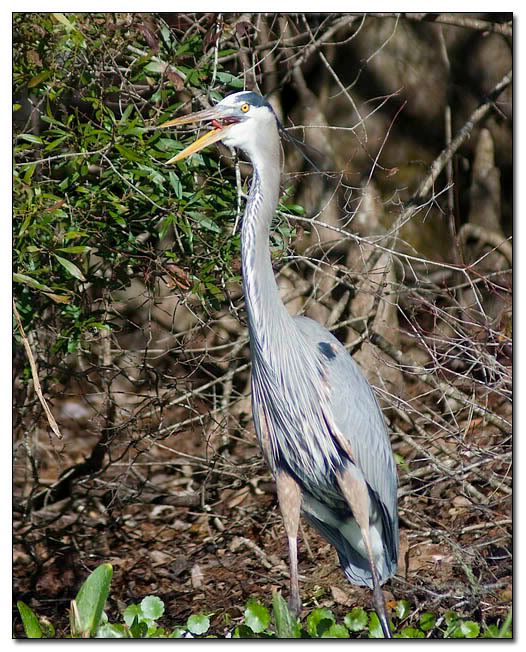 Eventually I suppose the two kayaks parked close by made it nervous, so off it went to escape us once again.




On the way upstream we pulled into Blue Spring just to get out of the wind for a bit.


(I like this one better as a black-and-white...)

And then it was back to the boat ramp. As we approached, we spotted a couple of cormorants in the water. They swam around until we got too close for their comfort and then took off, in that somewhat clumsy manner that cormorants have during take-off.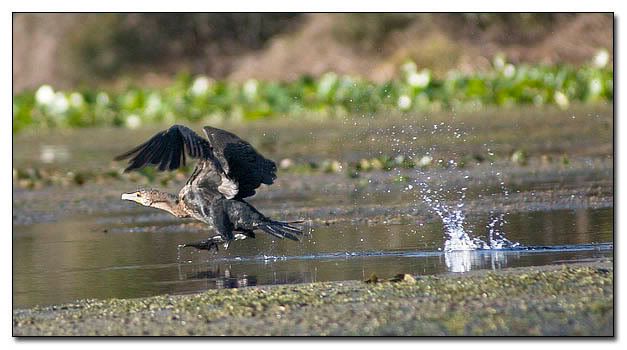 It was nice to be out again. Hopefully we will have warmer weather soon for another trip. Stand by.