Live in the sunshine, swim the sea, drink the wild air…
~Ralph Waldo Emerson
I decided to take a drive on a sunny day to Keaton Beach on the Gulf of Mexico to check it out for paddling access--it was another cold day so I went
sans
kayak. I remembered that there was a small sandy beach there (you'd think that was obvious from the name, but on this same day I discovered that the nearby community of Cedar Island is not, in fact, on an island) that might work well as a launch point.
It probably would work well, but all in all I think I would prefer to access the Gulf from St. Marks NWR, which is about the same distance from my home. I enjoyed spending time in Keaton Beach, though. As often happens, I find that seaside photos lend themselves to black-and-white or tinted renderings, as is the case here. There are shelters set up for picnicking and escape from the sun.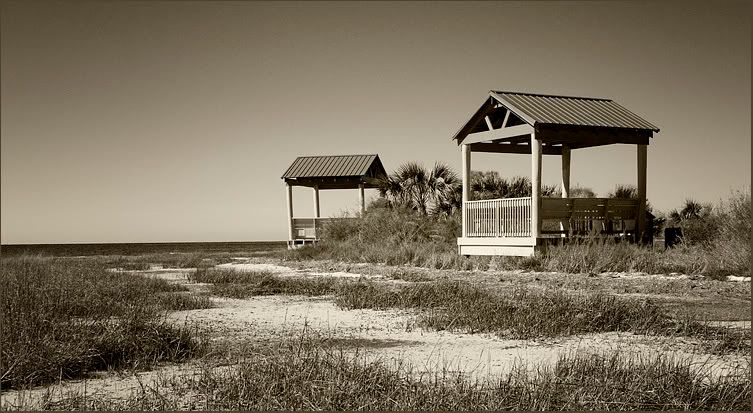 While I was on the beach, the gulls came in: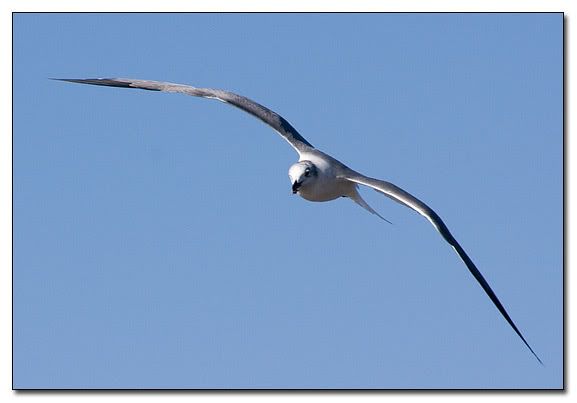 hoping, of course, for a handout.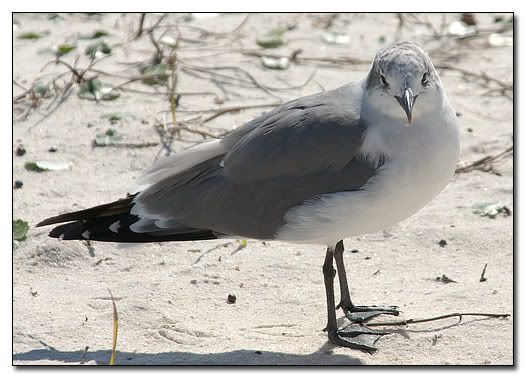 This one showed me how it could make its shadow look like a bunny...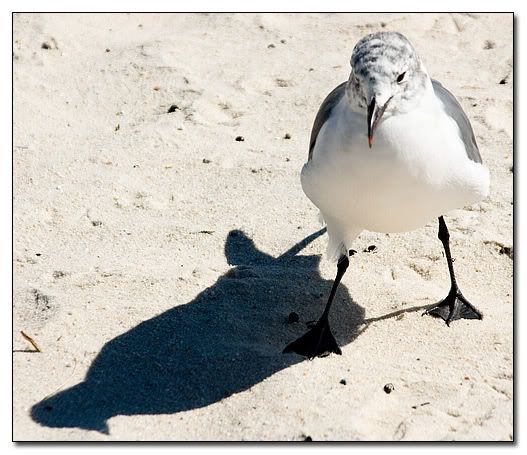 There was a fishing boat resting askew in the water at the far end of the beach. Given that it seemed to be close to high tide, I'm not sure how they are going to get it out of there (tow it, I guess).
I walked up the road a short distance to a small marina/RV campground to get a bottle of water. While I was at the counter I noticed a great blue heron on their dock outside. I asked the woman if I could go back there to take some photos and she said that would be fine.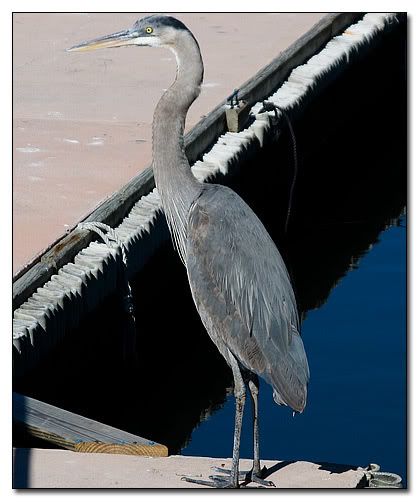 While I was photographing the heron, I spotted a pelican sitting high in a tree over the little channel that connects the marina to the Gulf. As I was watching it, another one came in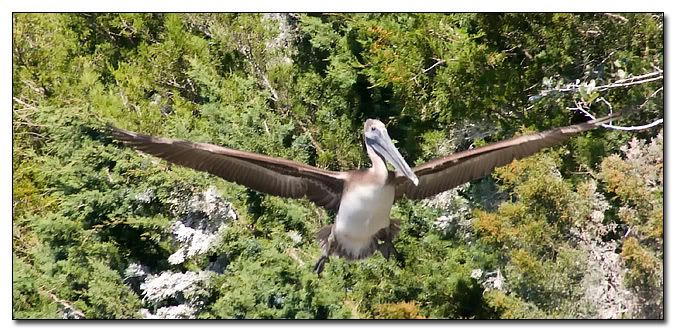 and landed on a branch,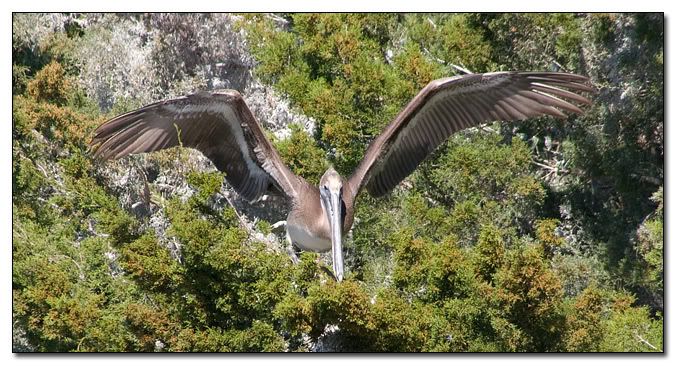 which of course dipped and swayed under its weight (the white areas are droppings on the leaves--evidence that these pelicans spend a
lot
of time on these branches...). It did some wing-flapping trying to get a secure perch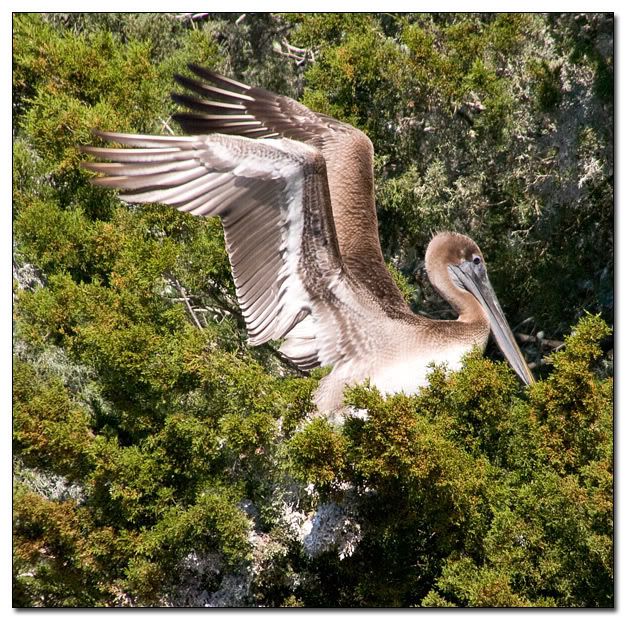 and finally settled.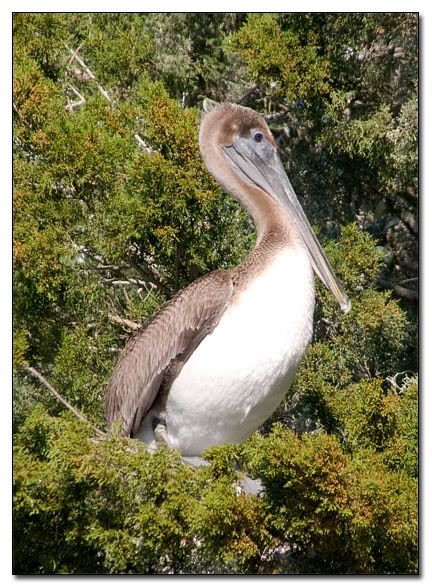 All this activity sent the heron packing.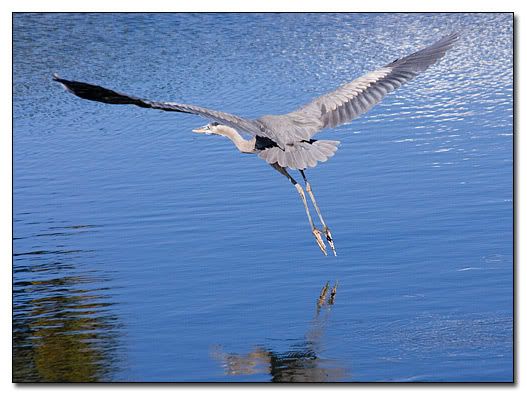 I took one more photo at the beach before leaving.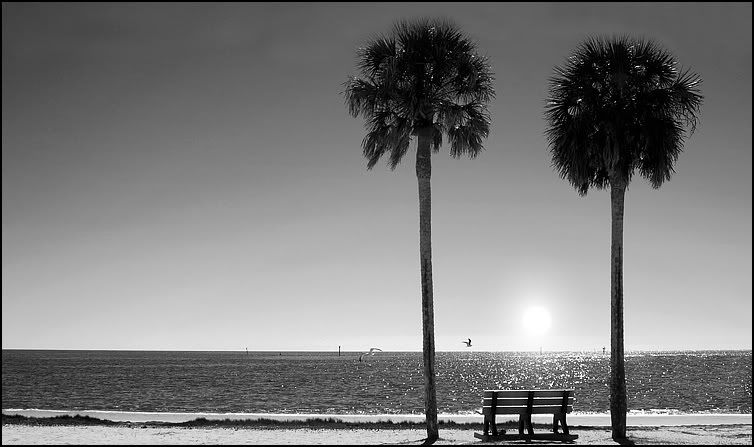 This area definitely would work as a paddling destination, and the town itself is very picturesque, if small.
Hopefully we will warm up eventually and I can get back out paddling. Think Spring. And stand by.