Be as a bird perched on a frail branch that she feels bending beneath her,
still she sings away all the same, knowing she has wings.
~Victor Hugo
The weather was fine and so off I went to the Wakulla. As I have mentioned before, there is an osprey nest across the river and a little way upstream of the boat ramp. This osprey was perched high in a tree near that nest. (I don't know if I like the bird or the branch better in this one!)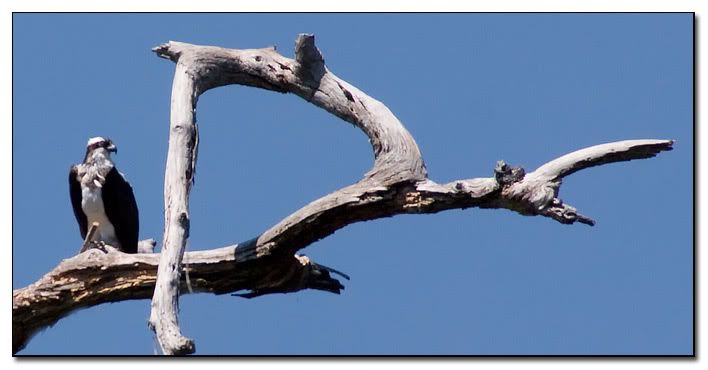 The woodpeckers were out today. It's easy to hear them, harder to actually find them. I paddled over to the edge of the river to try to get a photo of this one in the woods.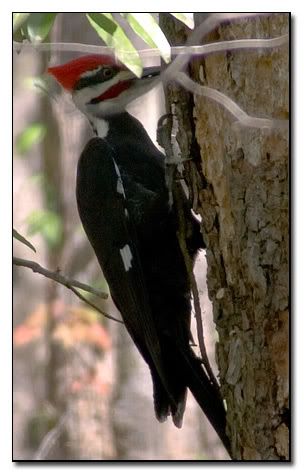 Later I spent time hunting down this one.
The parking area had been full and I passed many paddlers and people fishing. As I was approaching a guy sitting quietly in his boat with his line in the water, I was thinking about what a great way that is to spend a warm spring day. And then he got lucky.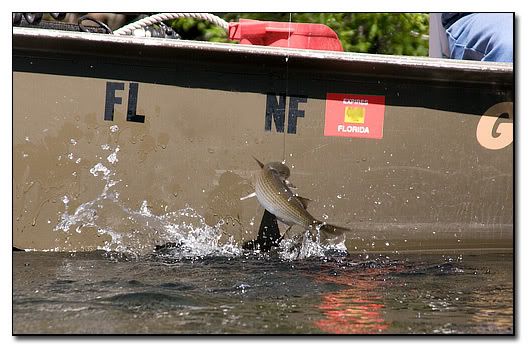 The gators and turtles were also enjoying the day. I watched as this turtle swam over to a log occupied by other turtles--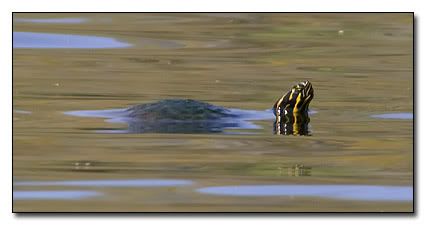 --when it got there....now what?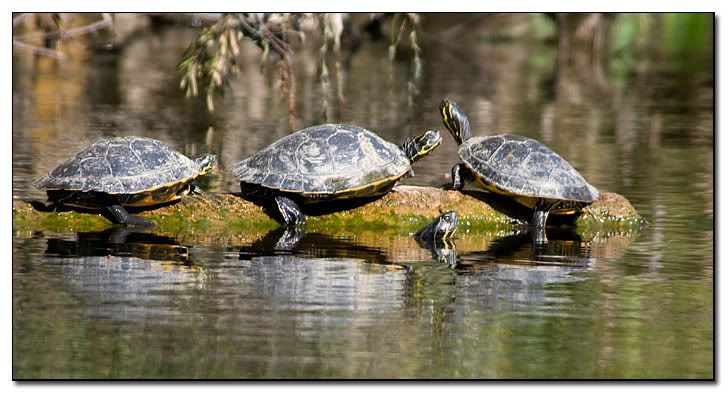 Hey, move over!
There are more osprey nests near the upper bridge. This osprey watched me paddle by below it.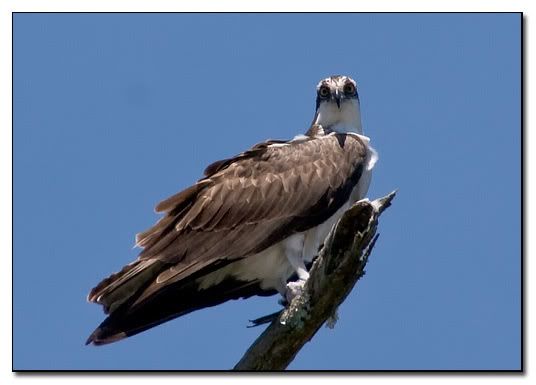 I paddled to the upper ramp and got out for a stretch. A few people were fishing from the bridge, and a boy was attempting to catch butterflies with a net (and not succeeding). I left to drift downstream.
I came to this egret on a dock. Now here's a pose you don't often see.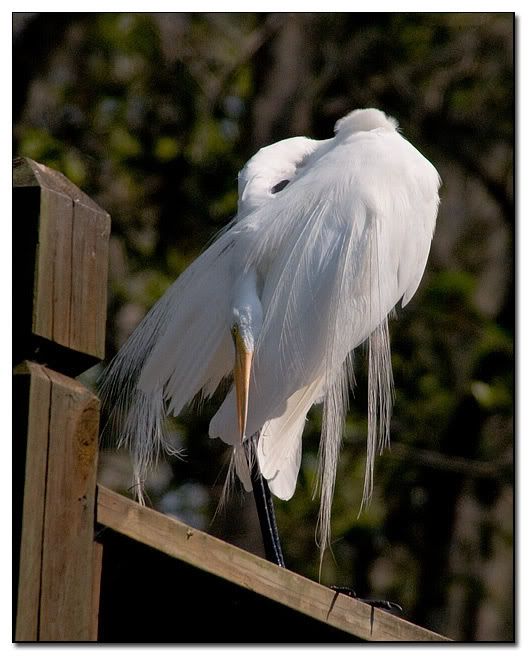 It straightened up as I went by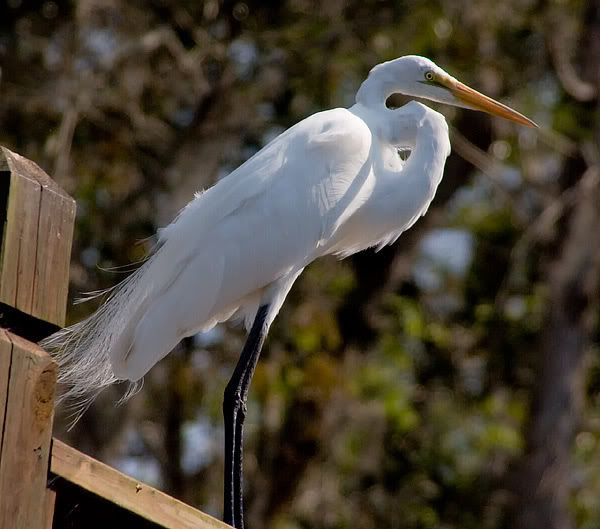 and then flew off, probably wondering if I planned to post that photo on the internet for everyone to see.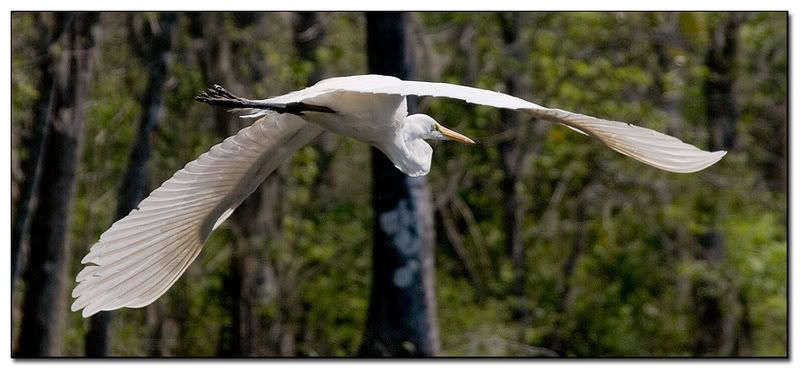 Although there aren't as many birds on this river as on the Wacissa, this is still my favorite place to paddle.
I hope to get out again soon. Stand by.